Team structure for native mobile apps development for iOS and Android in parallel
Project Manager

Lead Designer

React Native Developer

Back-end Developer

Tester
The most personal screen
A crucial part of building a good, well-thought-out mobile application is to remember that it will be used on the most personal and always-on device in your user's life. This is true not only for widely available consumer apps but also for business applications. We are constantly striving to design and develop solutions that will add significant value to the user's life and become one of his home screen's "go-to."
Mobile Platforms
– one Develtio to rule them all
Probably you're asking yourself which platform, iOS or Android, should be the first one you're going to serve. With us, you don't have to choose. Instead, we can provide you with a team that can build iOS and Android native apps in parallel. And, what's best, we use React Native, which means one codebase for both platforms and lightning-fast development time.
Team structure for PWA development
Project manager

Lead Designer

React Developer

Back-end Developer

Tester
How about building your mobile solution as a progressive web application?
In a growing number of cases, it's smarter and more cost-effective to build your next project using PWA technology.
Thanks to the progressive web application approach, we can use a narrower tech stack to deliver the product because these apps are written in web languages using JavaScript frameworks. The difference between a PWA and a standard web app launched from a browser is that a PWA works just like a mobile application. In particular, a PWA can work offline, send notifications, or use mobile phone functions such as GPS, the camera, gestures, etc. And what is more, you do not need to download it from Google Play or the AppStore (although you can add them to the store). PWA applications can be quickly integrated with existing databases or content management systems. This way, we achieve considerable flexibility in connecting and developing the application's back-end further.
What is
most important

in the process of Mobile Application with Develtio

…and they lived
happily ever after









…and they lived happily ever after
Works
We build exceptional solutions that help our clients achieve their business goals. We'll turn your idea into a high-quality product. Check the selection of our projects to see how we helped others.
Technologies
The technologies we use are dictated by our clients' needs, our experience, and high performance and scalability. If you're not a tech geek, we'll recommend which technological stack would be optimal for your business needs. If it's possible and performance-wise efficient enough for your project, we will advise using PWA as a tech solution for your application.
From our blog
Browse articles to learn about our approach to software and product development. We share expert knowledge and tons of helpful tech tips.
What can we do for you?
Talk to us about your project and let's start building it together!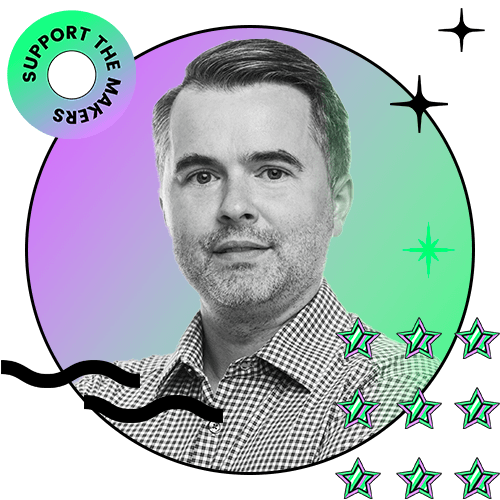 Maciej Kopczyński
Managing Partner, Develtio