BACK TO WORKS
Biletyna
A unique booking and ticketing application
Biletyna.pl is a rapidly growing online event booking and ticketing service that sells tickets to 32,000 events annually. Ticket and reservation management through the existing web platform has become challenging with a rising volume of inquiries and operations. That's why we were asked to develop a mobile application allowing attendees to search for events, manage bookings, buy and present tickets, and even share them with friends.
Functionality
We aimed to create an application designed not only to facilitate the purchase but also to serve as a space where clients can store tickets even when in offline mode. One of the app's unique properties allows visitors to share tickets with anyone they want using the near-field communication (NFC) functionality. To complete the experience, we also added the possibility of receiving event notifications. These exceptional solutions were developed based on the outcomes of product workshops and extensive user testing.
Design
The application's look was influenced by the existing platform's design. We used raspberry red and navy blue as the two leading colors. We decided to leave the trendy dark background and utilize white only with the ticket imagery to make this particular element stand out. The clarity and user-friendliness of the app are enhanced by contrasting colors, the use of rounded buttons, and visible calls to action. A holographic logotype was added to the purchased ticket's QR code as an additional perk.
Technology
Scope of work
Design
Development
User Testing
Product Workshops

What can we do for you?
Talk to us about your project and let's start building it together!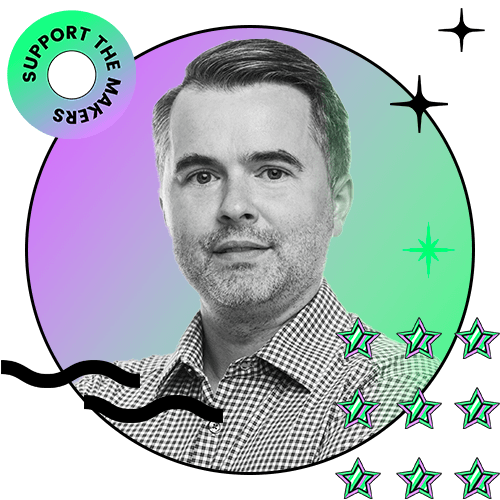 Maciej Kopczyński
Managing Partner, Develtio