BACK TO WORKS
Dakea
The Roof Is on Fire
Dakea delivers high-quality, affordable roof windows that create stunning, quiet, energy-efficient, and safe rooms in any home. The company needed our assistance with redesigning its website in line with newly introduced branding. Creating a mobile app for roofers regularly using Dakea products was also a part of this outstanding project.
They have good communication and a proactive approach to proposing changes and solutions.

Marketing Manager, Dakea
READ MORE ON CLUTCH
Functionality
The website allows visitors to browse through Dakea's catalog smoothly, learn about the product's characteristics, contact the company, and initiate a purchase. The site's coherent and streamlined structure ensures user-friendly navigation and a hassle-free experience.
Dakea Pro App was created mainly for professional roofers – they can scan and register newly fitted windows in their clients' houses. Every registered window gets an extended warranty, and the buyer earns points that can be later exchanged for merchandise and other valuable rewards. The mobile app was created for both Android and iOS.
Design
Before the launch of the project, the company went into rebranding mode; therefore, our primary task was to introduce a design that is fully consistent with the Dakea brandbook and stays in line with customer guidelines simultaneously. The color palette is dominated by a strong and energizing shade of orange, emphasized by the expressive black and white typography with a little addition of gray tint. The introduction of the sans-serif font accentuates the technical nature of the window manufacturing industry. Thanks to the strict following of RWD standards during the design phase, we created a website that can scale seamlessly to all devices and viewports.
Technologies
Scope Of Work
Development
Mobile Development
UX/UI design
illustrations

What can we do for you?
Talk to us about your project and let's start building it together!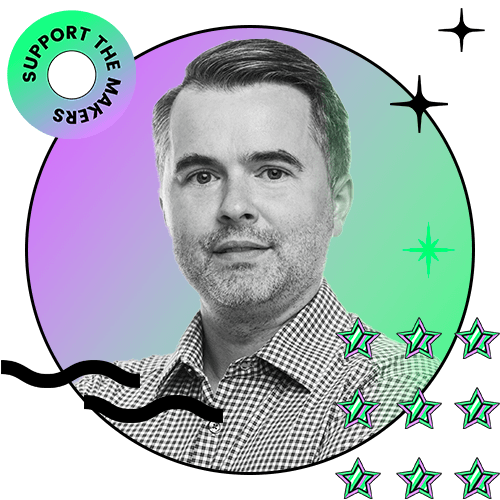 Maciej Kopczyński
Managing Partner, Develtio