BACK TO WORKS
HireQ app
Job-seeking made easy with a user-friendly app
Urban Recruitment is an international employment agency that provides intermediary services for temporary and permanent job placements, documentation auditing, and HR outsourcing. Following the dynamically developing situation in the local market, the company decided to build a mobile application for job-seekers with clearly lined employment offers.
Functionality
The HireQ mobile app is more than just a simple list of job offers; it's also a knowledge base with articles concerning living and working in Poland. It allows the customer to create a profile, turn on notifications, look for opportunities and efficiently track the progress of applications. We put the user first, so we equipped the app with a tutorial and functionality descriptions. As an additional incentive, we introduced a points-based loyalty program.
Design
We aimed to create an eye-catching, dynamic design. We achieved it with intense red and purple coloring. In addition, the simple yet original logo built with negative space visibly accentuates the fresh and modern feel of the application. Moreover, sporadically added linear illustrations further enhance the desired vibe.  
Technologies
Scope of work
UX/UI design
Development of the mobile app

What can we do for you?
Talk to us about your project and let's start building it together!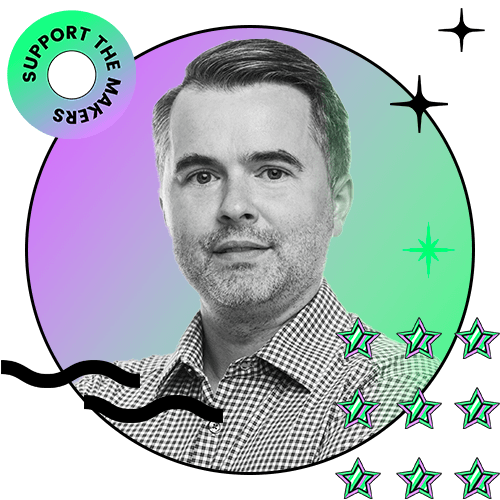 Maciej Kopczyński
Managing Partner, Develtio