Let our top tech talent develop amazing digital solutions for you with PHP Symfony. What is PHP Symfony? It's a very popular open source framework. It's one of the go-to frameworks for building top-quality web applications. It's feature-rich and highly flexible. It's an ideal framework for a vast range of apps and websites – from relatively simple to more complex.
Why use PHP Symfony?
PHP Symfony is music to our ears because it allows us to deliver reliable web applications on time and on budget time and again. PHP Symfony simplifies the development process – cutting out the monotonous aspects of coding. It lets us focus on creating dynamic web applications that perfectly fit your needs.
Advantages of PHP Symfony

Streamlines development
Time to market is speedier with PHP Symfony, thanks to inbuilt features known as bundles and components.
Bundles provide diverse functionalities, and our expert developers use them to give you well-structured features, including shopping cart, messaging, blog, commenting and a host of other things. The bundles can be easily implemented and reused.
Components are more generic features – security management, form handling, user access and data validation, for example. Components allow our developers to spend less time on routine jobs and more time on specific tasks.
Both bundles and components enable businesses to control costs better and get a working product in less time. More time and energy can be put into improving the app or website and implementing customised functions and features.

Speeds up product launches
If you're a start-up or a small to medium-sized business, you might want to test a new app on your target users quickly. Symfony lets you do that. A fully functional app can be launched in a matter of weeks, giving you sufficient time for testing and making any necessary changes.

Enhances performance and optimisation
End-users of your apps expect high-quality products optimised for whatever device they're using – and that's what they get with apps developed using Symfony. By using less memory, the framework ensures your app achieves better performance on a consistent basis. The framework is also flexible, adaptable and scalable, allowing your app to grow and change with your business.

Improves customisation
As developers, we love PHP Symfony because it allows us to focus on the core and advanced functionalities of the apps we develop. There's no need to sweat about the basics. PHP Symfony empowers us to solve the real challenges of our clients and develop a more customer-centric product.

Minimises errors
The PHP Symfony framework uses an automated software testing method that catches and resolves coding errors at an early stage. The result? As developers, we save vast amounts of time, and bugs are at an all-time low.

Unlocks stability and support
PHP Symfony is a highly trusted, well-tested framework. It's regularly updated and continues to get better and better. The Symfony community works to ensure long-term compatibility of the framework with new releases. There's also excellent, long-term support for developers. For security-related issues, the support lasts a lifetime.

Leverages global expertise
As open source technology, PHP Symfony has a large, highly committed global community behind it. The community is made up of tech experts, both professional and amateur, who continue to provide upgrades, solve problems and create innovations. This collaborative effort is an advantage for our clients because it means they're getting software with a robust framework. It also means developers can create better products for them.
What is
most important

in the process of Web Development with Develtio

…and they lived
happily ever after









…and they lived happily ever after
Works
We build exceptional solutions that help our clients achieve their business goals. We'll turn your idea into a high-quality product. Check the selection of our projects to see how we helped others.
What can we do for you?
Talk to us about your project and let's start building it together!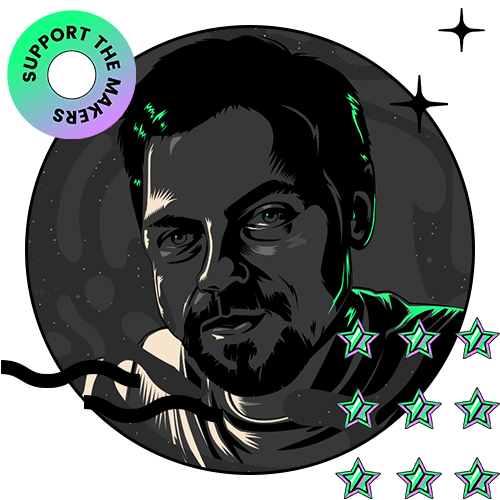 Mariusz Tarnaski
CTO, Develtio