Back to blog
Mobile app maintenance: what should you know about it?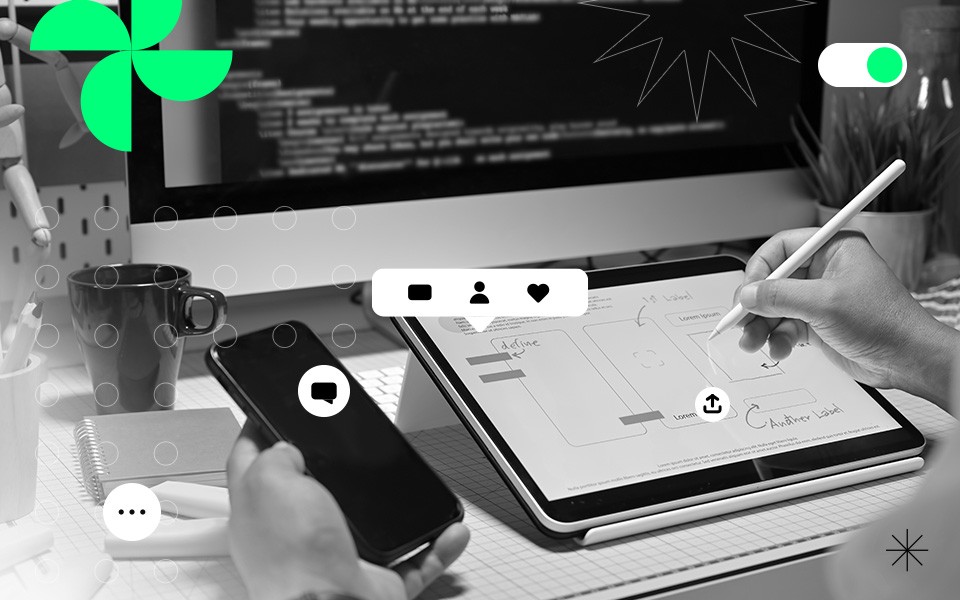 Here is a jaw-dropping statistic for you – by 2025, the number of mobile application users is estimated to reach 311 million only in the United States! It would be a mistake not to enter such a vast, ever-growing market. So go ahead, jump on the mobile bandwagon and do business through apps. But first, make sure you plan ahead and think beyond the coding phase. Every year app stores remove thousands of obsolete applications. Follow our tips on mobile app maintenance to ensure your product will not meet the same fate.
The importance of keeping mobile apps updated
I bet building a mobile app was not an easy task. It required a lot of thought, time, and resources. You probably read tons of guides and articles about app development. But did any of those warn you to plan your app maintenance budget in advance? It's easy to rest on your laurels once you develop a product, but, as it's usually the case in the online world, the work only starts there.
The thing is, the digital space is ever-evolving, and to keep up with code, platform, and policy changes while maintaining your application bug-free, you need to update it constantly. Nowadays, people turn to mobile for support in most everyday tasks, so it's crucial to ensure that the product they use is reliable. So, plan your maintenance budget ahead of time, even before you launch the app. Here is why:
Retaining users: In March 2022, more than one million gaming apps and 3.79 million non-gaming apps were available in the Apple App Store alone. How can you beat this kind of competition if your app is prone to errors or has outdated features? You need to constantly monitor user preferences and expectations to ensure the proper functionalities are covered.
Improving user experience: Better UX means fewer uninstalls. But it's about more than that. It's about building long-term relationships that develop customer loyalty and trust in your brand. Of course, a positive review here and there doesn't hurt either.
Keeping it fresh and relevant: Out of sight, out of mind. People love new things and quickly forget about the old ones. Pop-up update information will remind them that you keep your offer current and follow the trends.
Achieving financial benefits: When you regularly check the app for bugs, it's less likely that you will have to tackle one massive technical problem. Therefore, it's better to monitor the performance continuously and spread the cost of necessary fixes over time. Also, observe which features are unpopular and can be removed. This approach will help you increase mobile app ROI.
Reducing loading time and downtime: With such a saturated mobile market, it takes one mistake for the customers to leave your app and look for something better. If you don't want to lose revenue, you can't allow for any application downtime incidents to happen. Loading speed is another factor determining whether the user will stay loyal to the mobile app.
Increasing security: It's hackers' dream come true to see so many apps developed every day, many of them with security loopholes. You don't want to be blamed for the customers' loss of financial and personal information. Remember that as the developer, you are responsible for maintaining and updating security protocols.
Types of mobile app maintenance
Generally speaking, there are at least five recognized types of mobile app maintenance:
Emergency maintenance: You never know when your company will find itself in a critical situation, and the problems must be fixed immediately. It's a good practice to set aside a budget for such emergencies.
Preventive maintenance: The aim is to eliminate the possibility of a sudden error occurring. Preventative management is primarily based on reducing the app's complexity, code optimization, and updating relevant documentation.
Perfective maintenance: So the digital world is evolving, we've established that. It means that over time users expect more and look for something new and different. Those changing requirements mean the application must be modified based on regularly gathered customer feedback.
Adaptive maintenance: You may have already concluded that the key is to observe the environment. Everything is changing – hardware, software, operating systems. So keep up and adjust your product accordingly!
Corrective maintenance: No solution is perfect from the start. Over time you will notice some defects in the app's functions, design, or coding. Don't worry about them – the important thing is to stay alert, listen to the feedback and improve where necessary.
Maintenance best practices
Now that you know why mobile application maintenance is essential, let's discuss what needs to be included in the maintenance plan. We present best practices used to maximize the app's outcomes and ROI.
1. Updates
You need to watch out for some updates, like, for example, Windows, Android, and iOS operating systems upgrades (by the way – always test them!). You will also want to monitor the environment for recent security solutions and any necessary license renewals.
But, there are some elements that you can develop yourself based on customer feedback and market analysis. Believe us when we say that version 1 of your product won't stay current and popular for too long. Your only choice is to dedicate a budget for continuous improvements.
Let's take the app UI, for example. It must follow currently popular styles and match usability standards to stay trendy. Every update to your branding also requires relevant changes in the mobile app. Another recurring expense is related to new features. You could try to release many of them in bulk, but it's a costly solution and won't help your app grow in the long run. Instead, deliver new features progressively – this is the way to keep the application looking fresh while adding to its value and increasing the chances that users will want to pay for the upgrade.
2. Application performance monitoring
So you need an app that loads quickly, is valued by customers, and converts well. You won't know what stops you from achieving great results if you don't monitor the app's performance. Tried and tested analytics tools will help you track customer engagement and usage patterns and, on top of that, will indicate which features are popular and which ones should end up in the bin.
3. Fixing bugs
Yes, some errors will appear, it's inevitable. The key is to remove any irregularities as soon as they occur, or else your brand may face significant damage. Why? Because bugs, big and small, are very powerful – they can cause app downtime or even failure and negatively impact user experience. That's why you must always be ready to implement a timely fix. Of course, performance monitoring will help fish out any problems, but you should also rely on customers' feedback. Open the communication channel with users, and they will become the best source of information about the issues to be fixed.
4. Listening to the users
Have you noticed that in the case of best practices mentioned above, feedback is the basis of a mobile app maintenance plan? If you handle the communication effectively, users can become your best support system, informing you about occurring problems, as well as their emerging needs and expectations. After all, you do all this with the customer's best interest in mind, right?
5. Scheduling system maintenance
That's the best way to avoid missing out on bugs and errors and ensure the app's proper functioning. It's a good practice to let users know about scheduled changes – that way, they will not be taken by surprise if the application is temporarily down for maintenance. You will also show that you care about improving your application and respect the customers enough to inform them about any developments.
App Store, Google Play, and, of course, your customers prefer the app to be updated frequently. But what does "frequently" mean? You don't want to raise any suspicions with changes introduced too often; instead, you want to be seen as planning improvements ahead. The average app update frequency that you should plan in the mobile app lifecycle is between 20 and 50 days (free apps are being refreshed more often than paid ones).
6. Keeping the user informed
Surprises may be warmly welcomed, but some customers can see them as disturbing their experience. It's better to be safe than sorry, so inform users about any changes and improvements you plan to introduce. Use simple, not overly technical language so that everyone knows what's in store for them. Apart from the in-app "What's New" section describing updates, you can also write about the new features and innovations on your blog and social media, or you can use push notifications (the latter only in case of significant developments, though, to avoid spamming).
How much will it cost you?
App maintenance is unfortunately not something that you can do cost-free. Neither is the needed budget set in stone. It depends on many factors – implemented features, licenses, number of operating systems, app complexity, used technologies, and types of occurring errors. However, the rule of thumb says that you should set aside ca. 20% of app development cost to be spent yearly on managing the app. Consider that the expenses will be higher in the first year of the app's existence (around 50% of the development cost) and will decrease over time.
Conclusion
Managing an app is a continuous process that comes at a cost, but think about the vast, constantly growing market you can enter. The opportunities are endless, so dive in and take advantage of the mobile trend. You don't have to do the maintenance alone – there are always companies specializing in this kind of service. Just look at us at Develtio – we're happy to support you in ensuring your applications' lasting existence and unfading popularity.
What can we do for you?
Talk to us about your project and let's start building it together!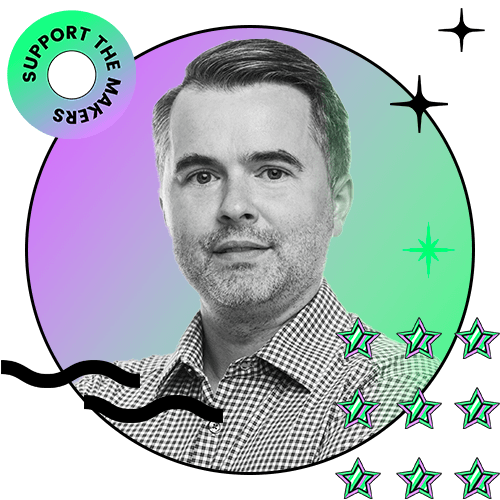 Maciej Kopczyński
Managing Partner, Develtio