How we do it
Bring your website to life with the help of our Node.js specialists. We employ this server-side runtime environment to build fast and flexible GraphQL APIs. But our Node.js expertise doesn't end here. We use it in the front end as well, thanks to its exceptional synergy with the Next.js framework. This gives us the power to build lightning-quick and SEO-friendly web applications based on React.
What is Node.js?
Node.js is an open-source, asynchronous, and event-driven runtime environment with cross-platform capabilities. It is based on a V8 Engine and can execute JavaScript code outside of a web browser. Node.js may be used for both server-side and client-side programming, thus unifying app development and making the whole process faster and more streamlined.

This runtime system allows for building fast and highly scalable network applications – it is Develtio's primary choice for web apps utilizing real-time communication protocols.

It is excellent for dynamic web pages
Node.js can handle thousands of concurrent connections while running as a single process. It is an ideal choice for high-performance tasks, especially where managing thread concurrency isn't a viable option.

It is highly scalable
PayPal applied Node.js to decrease loading times. LinkedIn switched to Node.js to minimize resource usage and boost the app's performance. Netflix, Uber, and NASA employ it too. No matter the size of your project, we can use Node.js to reduce the usage of server resources and speed up the development process.

It allows for cross-platform development
In addition to the web applications, developers can use Node.js to build apps for Windows, Mac OS, and various distributions of Linux. It streamlines the development process and makes some parts of the code reusable. Furthermore, any developer can work with Node.js, regardless of their preferred operating system.

It employs a "JavaScript everywhere" paradigm
Using Node.js, our developers can unify the process of building your app around a single programming language. JavaScript dev teams can utilize Node.js across both client and server sides. This uniformity positively impacts code compatibility and consistency, effectively shortening development and testing cycles. At Develtio, we specialize in building Node.js applications using TypeScript - with the code subsequently compiled to JavaScript.

It can be used for varied types of projects
The single-threaded and event-driven nature of Node.js make it a perfect choice for applications where real-time communication is necessary. Node.js unleashes its full power with live chat apps, data streaming services, and Internet of Things applications. It is also an ideal technology for developing single-page and API-based apps.

It is supported by a large, vibrant community
Thanks to its open-source nature and relative ease of use, Node.js gained a massive following in the developers' populace. Thousands of libraries and packages have already been built for and with Node.js, and the numbers are growing daily. Node.js community is widely known for its helpful and friendly approach.
From our blog
Browse articles to learn about our approach to software and product development. We share expert knowledge and tons of helpful tech tips
What can we do for you?
Talk to us about your project and let's start building it together!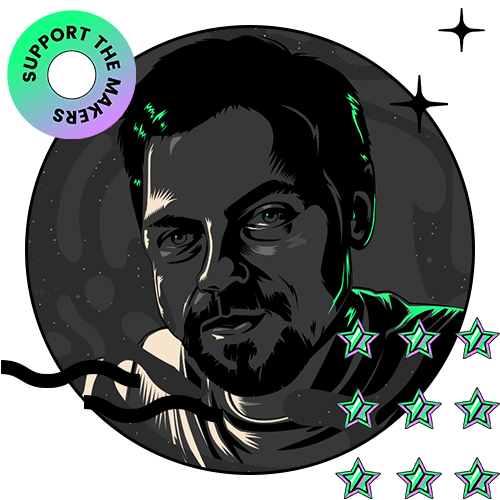 Mariusz Tarnaski
CTO, Develtio