BACK TO WORKS
Hitachi
Keeping business partners in the loop
Hitachi is a multi-sectoral and multinational corporation operating in numerous fields, e.g., automotive, construction, IT, and media. We've partnered with Hitachi's HVAC (heating, ventilation, and air conditioning) branch to build a streamlined Extranet module serving as a documentation hub for cooperating distributors, wholesalers, and installation companies. The platform was also integrated with an automated loyalty program to provide Hitachi's partners with an easy and accessible rewards distribution system.
Functionality
The project's primary goal was to create a space where logged-in Hitachi affiliates could conveniently access CAD files, technical documentation, and product presentations; unlogged users can browse the Extranet too, but their access is limited exclusively to product catalogs and brochure files. The platform also boasts a dedicated news segment containing current, industry-specific reports for distributors and fitters.
The implementation of an automated loyalty program is another outstanding feature of Hitachi's Extranet. The participating distributors are grouped into three categories depending on their sales potential. Each type offers different incentives and deals for its members. Partners earn loyalty points with sales, and their balance is automatically updated with data ingested from the ERP platform (iScala) integrated via API.
To keep the process fully automated, we integrated the program module directly with the rewards suppliers. When the participating partner exchanges loyalty points for a prize product selected from the dedicated catalog, the order is automatically submitted to the supplier along with all the required details. All operations related to managing the points' balance, checking the orders' history, and claiming prizes can be completed on a program's dedicated Extranet subpage.
Design
The platform boasts a simple, readable design consistent with Hitachi's brand book, dominated by white, turquoise, and dark gray colors. From the design standpoint, we focused on smooth and streamlined navigation responsive to the specific business needs of Hitachi's partners. In addition, we implemented a comprehensive search module that allows for searching products by, e.g., catalog numbers.
Technologies
Scope of work
Development
UX/UI design
ERP Integration

What can we do for you?
Talk to us about your project and let's start building it together!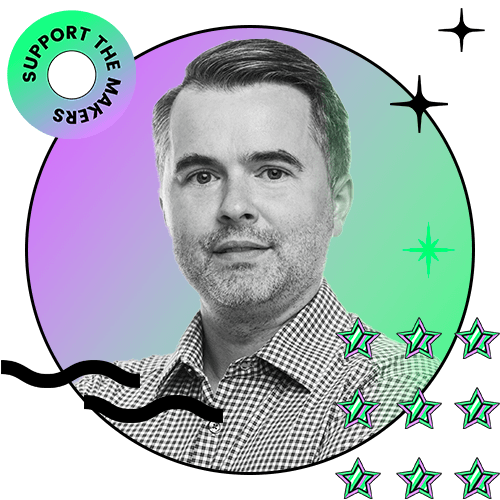 Maciej Kopczyński
Managing Partner, Develtio