Our solutions
Chatbots by Develtio are comprehensive solutions. We advise our clients on how they can automate their consumer conversations and improve the quality and speed of the customer service.
Natural Language Processing – Artificial Intelligence
With Natural Language Processing technology (NLP), we are able to understand the issues and inquiries your consumers may report and to provide them with relevant assistance or the right answers. NLP solutions by Develtio are based on the latest studies on language processing and ensure very high validity and effectiveness levels. Our chatbots can also be trained to understand company-specific problems. A bot training and NLP modeling for our clients are tailored to individual needs, client's knowledge base and the most frequently asked questions and concerns of the consumers.
The NLP technology enables our chatbots to perform different tasks, from customer service, through the recommendation of particular elements of the offer to even actual sale.
Our solutions have been implemented for different corporate departments, depending on particular needs of a brand or organization:

Marketing and Communication Department

Sales Department

Customer Care and Customer Service Department

HR Department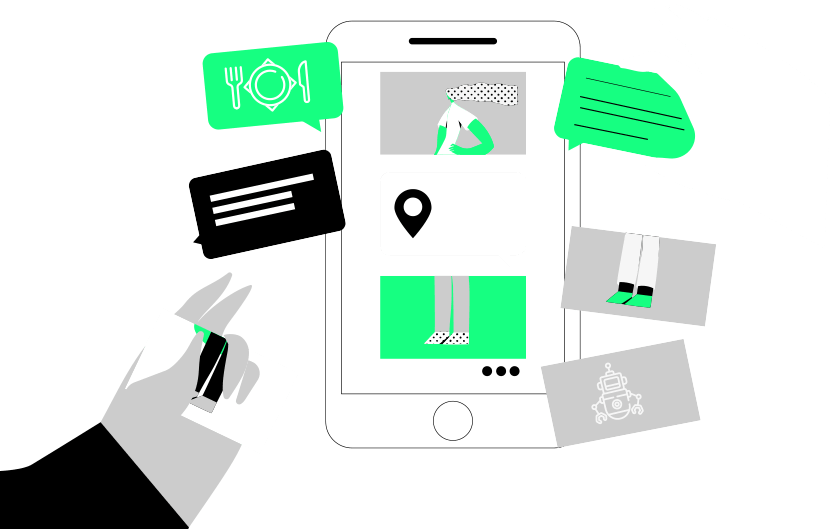 Some of the functions
performed by our chatbots:
Providing newsletters and latest news
Information about products and services
Parcel tracking (eCommerce)
Sales support
Notifications
Content subscriptions
Contests on Messenger
Data collection (interactive forms)
Shop assistance
Booking (flights, taxi, table, tickets etc.)
Food orders
Opinions and complaints collection
Lead collection
Cross-sell & Upsell in B2B and B2C
Geolocation
Abandoned carts' conversion in eCommerce
Marketing automation
FAQ
Complaints management
Recommendation engine
Technologies
At Develtio we're developing our own chatbot building software, that is used by enterprise-scale companies like banks and telecoms. We also do projects using existing open source frameworks like RASA. We're integrated with most popular chatbot platforms like Facebook, Slack, live chats on websites and SMS-sending API's.
From our blog
Browse articles to learn about our approach to software and product development. We share expert knowledge and tons of helpful tech tips.
What can we do for you?
Talk to us about your project and let's start building it together!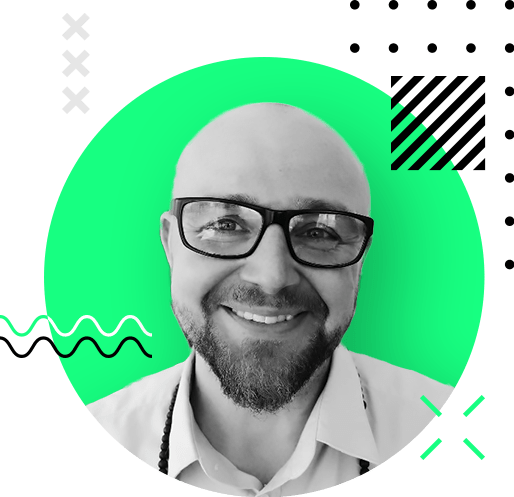 Błażej Dziuk
PROJECT ANALYST