How we do it
Strengthen the backbone and speed up the development of your website with Laravel, an extremely popular open-source PHP framework. It is lightweight yet powerful and relatively easy to use. At Develtio, we love Laravel for its clean, elegant, well-structured code and ability to support highly scalable web projects. We consider it one of the best frameworks that facilitate rapid web development.
What is PHP Laravel?
Laravel is a free, open-source PHP framework used to provide back-end solutions for static and dynamic web pages, single and multi-page applications, e-Commerce websites, portal web apps, content management systems, and many more. Laravel has been based on components of another PHP framework – Symfony.

It supports the Model-View-Controller (MVC) architecture and contains a built-in authentication and authorization system. Laravel performs best when used for small and medium-sized web projects.
Why choose PHP Laravel for your project?

It is modular and flexible
Laravel comes with a limited number of built-in functionalities, but these can be easily extended with additional modules. Hundreds of packages are available for Laravel; some are created for specific industries, some for more general use. This makes Laravel a flexible tool that can be successfully employed for highly diverse projects.
It is compatible with new PHP features
PHP developers regularly update the language and add new functionalities. Unlike many other frameworks, Laravel is able to utilize newer PHP features like overloading, namespaces, or shorter array syntax. Thanks to its backward compatibility, Laravel is one of the most PHP-friendly frameworks out there.

It speeds up the development with Artisan CLI
Laravel's Artisan command-line interface helps developers to migrate data, manage databases, and create code for different parts of the app, including models and controllers. With just a simple command, Artisan CLI can eliminate many repetitive and routine tasks, saving developers time and speeding up the app-building process.

It allows for a lightning-quick launch of any project
Compared to many other PHP frameworks (e.g., Symfony), Laravel doesn't require a detailed and laborious initial configuration. When time is of the essence, Laravel is an excellent choice to kick-start the development ASAP.

It is optimized for security
While no framework is 100% secure, Laravel is one of the safest solutions in the market. It contains an inbuilt authentication system and dedicated features created to mitigate the CSRF, XSS, and SQL injection vulnerabilities. Furthermore, the level of protection can be increased with the use of additional security packages.

It integrates well with third-party services
Laravel can be easily integrated with numerous services, e.g., cache, storage, social, or authentication - the possibilities are nearly endless. And many solutions are supported by default. For example, Laravel provides API for the popular SwiftMailer library; it also contains drivers for SMTP, and PHP's mail function, as well as Mailgun, Mandrill, SparkPost, and Amazon SES services. With the built-in Mail::send() feature, you can send emails via local or cloud-based service without a hassle.
From our blog
Browse articles to learn about our approach to software and product development. We share expert knowledge and tons of helpful tech tips.
What can we do for you?
Talk to us about your project and let's start building it together!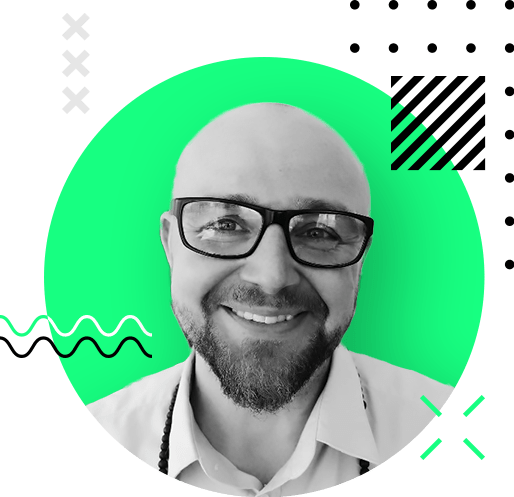 Błażej Dziuk
PROJECT ANALYST