Positive user experience is key to the success of your product or service.
Consider this – according to the research conducted by PwC, 32% of customers will turn away from the brand after having just one bad experience with it.
When the product design is discussed, two terms come up frequently – User Experience (UX) and User Interface (UI) design. They may sound unfamiliar to you, or maybe the difference between them is not visible at first sight.
Read this article to find out what UI and UX designers do and how they influence the customer's satisfaction with your product.
User-centered design
"User experience" and "user interface" design are often used interchangeably, although they actually refer to two separate processes. We will discuss the differences between them later on, but for now, let's focus on one thing they have in common – indicated by the word "user."
You can no longer prioritize your own goals over user needs. Don't push your idea on the market and expect target users to adapt to it. Developing a product according to what your intuition tells you is popular, innovative, and looks good, but could be a "hit and miss."
If you don't investigate what your audience's objectives are, you may not only lose their interest quickly but face the necessity to create your product again, from scratch. And no one has the time or resources to do that. Therefore, user-centered design should become your default product design and development approach.
You don't know where to start? Think of it this way. The user is your key stakeholder and, as such, should be involved in all phases of the design process, which means that you need to rely on his feedback.
There are some fundamental principles to the user-centered approach:
Identify users' needs and expectations.
Involve users as early as possible in product development to avoid making changes at a later stage.
Make feedback an integral part of the product life cycle.
Introduce an iterative design process and make changes whenever you learn more or something new about your audience.
Focus on good design – ensure accessibility, intuitiveness, visibility, and usability.
The important thing to remember is that usability does not equal user experience. It indicates whether it's easy to interact with your product, but it doesn't guarantee that your audience will love (and use) it.
To understand the role of UX and UI in a product's success and their place in the design process, we need first to define these terms.
What is user experience (UX) design?
The term user experience is not new. Its origins trace back to the 1990s when Don Norman of the Nielsen Norman Group Design Consultancy described it as encompassing "all aspects of the end-user's interaction with the company, its services, and its products." Note that this relates to both physical and digital products.
The easiest way to describe the meaning behind user experience design is to define its goal, which is quite simple – you need to ensure that your customer will be satisfied and even delighted by the easiness of interaction with your product or service.
Is your client looking for an efficient booking solution for your holidays? Done! Does he want to pay bills on the phone with a few simple clicks? He can use our super-fast, ultra-friendly app.
Basically, you want to provide a valuable and pleasurable experience that ends with the user accomplishing his tasks. UX design process is about defining what the customer needs and how to get him there.
On the other hand, UI design is about the user's journey on-screen.
What is user interface (UI) design?
User interface refers to the place where the user actually interacts with the machine (clicks on buttons, opens videos, and follows different links). As such, the design process concerns only the digital product.
Often confused with graphic design, UI design goes beyond the attractiveness of visuals. Instead, it focuses on the product or service's feel, perceived responsiveness, and interactivity.
Yes, UI designers will take care of fonts, spacing, images, buttons, and typography, but great user interface design is more than that. It's about how all these elements guide the customer through the experience all the way towards the completion of his task.
UX and UI design – key differences
It's very easy to confuse UX and UI design. So let's quickly recap the main differences:
UX design concerns physical and digital products; UI design relates to the digital world.
UX focuses on the whole experience with a product, while UI designers are responsible for what's happening on the screen.
UX designers define the user's journey toward the completion of the task, and UI designers make this journey possible.
What does a UX designer do?
The job of both UX and UI designers is very complex and requires a comprehensive set of skills.
User experience designers are keen observers who identify customer's needs and behaviors and design his interaction with a product.
User experience designers are keen observers who identify customer's needs and behaviors and design his interaction with a product.
They remove all the stumbling blocks on the user's journey and ensure a smooth experience. In other words – they make interaction with the mobile apps and websites easy and pleasant.
UX designer's skills
Soft skills
Empathy: You may have noticed that the word "feel" was used in relation to the design process. It's crucial to understand why customers visit your website. Do they look for entertainment, advice, or a solution to a problem? UX designer's role is to talk to them, listen carefully and identify their needs.
Research: The knowledge of the audience's pain points must come from user research. Moreover, through focus groups, interviews, and surveys, you can gather qualitative data that will inform you about the users' likes and dislikes regarding your product.
Whether your company has a UX researcher dedicated explicitly to the role of the "investigator" or designates a UX designer to do the task, this person needs to possess excellent communication and observation skills to conduct usability testing (which means searching for ways to improve the product by looking at how users interact with it).
Critical thinking and problem-solving: It's pretty straightforward. Once the problems are identified, the user experience architect thinks of the ways to solve them. But his job doesn't end with prototyping. Thanks to the tests and customer feedback in the development process, he continuously receives information about what could still be improved.
Hard skills
Being a great communicator and listener is not enough. In addition, UX experts must be proficient at research methodology and designing research projects.
If you have ever considered UX as a profession, you may wonder whether you need coding skills to get a job. While not a necessity, knowing the code will make it easier to turn users' needs into the design concept.
If you think of taking this path in your career, you need to possess some technical skills, though – like wireframing, prototyping, and user testing. You should become familiar with such as InVision for mockups, Adobe XD for creating easy-to-use designs, and Maze to test them.
Have we piqued your interest? Do you want to learn more about UX?
Let's see what are the processes UX designers are involved in.
UX designer's responsibilities and projects
Research and strategy: We talked about the customer analysis and methods used in research: interviewing, surveying, and conducting focus groups. We haven't mentioned user personas, which are the representations of your target user based on demographics, perceived motivations, needs, and behaviors. Personas help designers understand who they create a product for.
Based on research, a UX designer can plan an entire user journey to understand exactly how the customer will be moving on the website or a mobile app to finalize his task.
By simultaneously conducting competitor analysis, you increase the chances of building a successful product.
UX designers' focus should be on identifying all the elements that have to be on the page. Once done, they need to organize and label the content.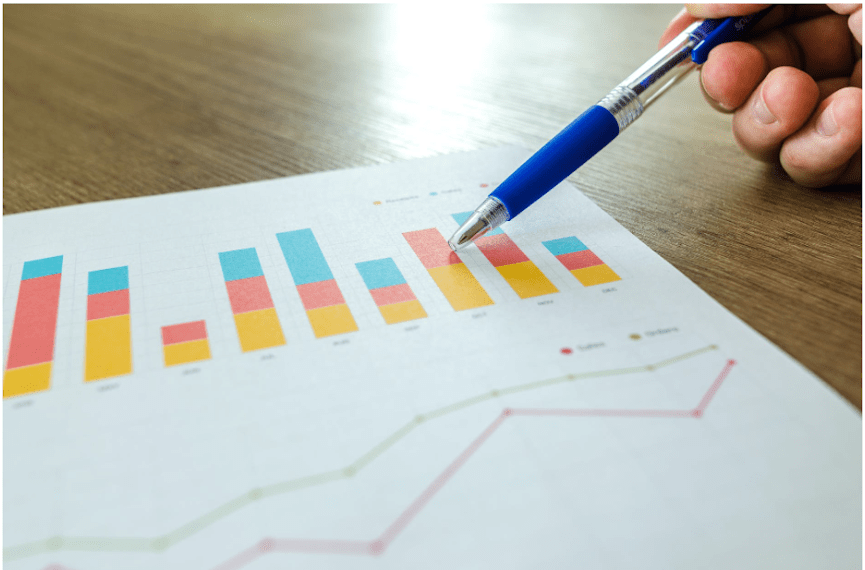 Wireframing and prototyping: Wireframing is also based on user research and is all about planning where the information on the page will be placed. Before building a code for a website or mobile app, UX designers map the needs.
They can use a piece of paper or a digital tool to create wireframes – whatever the preference – but they have to make sure to present a structure and layout of the product.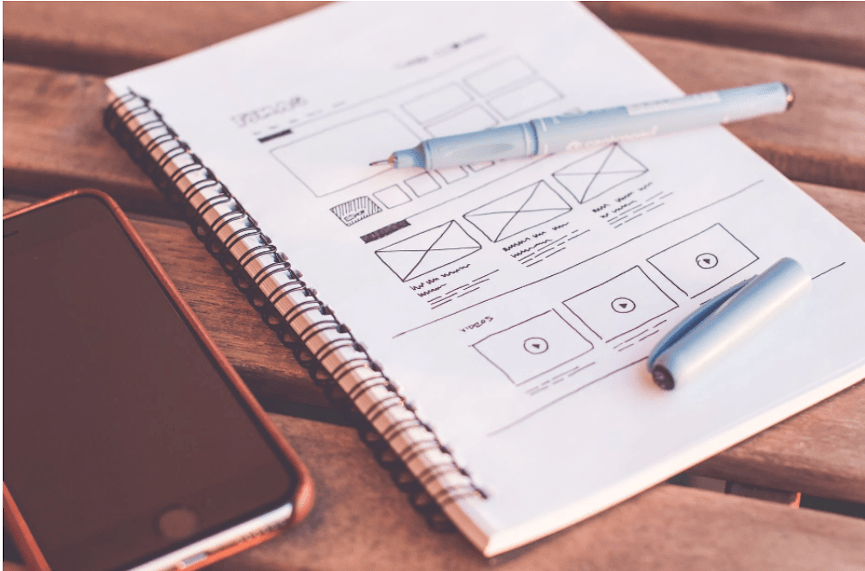 Design professionals can then test this prototype to see if you're going in the right direction. They bounce their ideas off of real users and, if needed, modify them. Here are popular methods used for testing:
Interviews and surveys
A/B tests – running two different versions of the same website to see which provides a better experience
MVT (Multivariate) testing – focuses on testing all variables on the website in many possible combinations instead of just two basic versions
The UX designer will coordinate with UI designers and developers to plan design based on all the information gathered.
What does a UI designer do?
User interface designers are responsible for creating visual elements on the website in a way that customers will find easy and enjoyable. Your audience cares about reaching their goal or solving the problem as quickly as possible and with a minimum effort.
Great UI design is almost invisible and allows users to move on the website almost automatically.
The best UI design manages to communicate brand value and develops positive associations between the experience and the brand itself.
UI designer's skills
Hard skills
Let's start with hard skills, which are related to, well, designing. UI specialists must ensure that the design they deliver is visually attractive and user interfaces accessible, interactive, and responsive (available on many types of devices).
Although aesthetics play a big part in the experience, creating interfaces is about much more than that. The product's interface should be kept simple, its layout properly aligned, colors and brightness balanced, and font sizes and spaces between letters adjusted to ensure readability.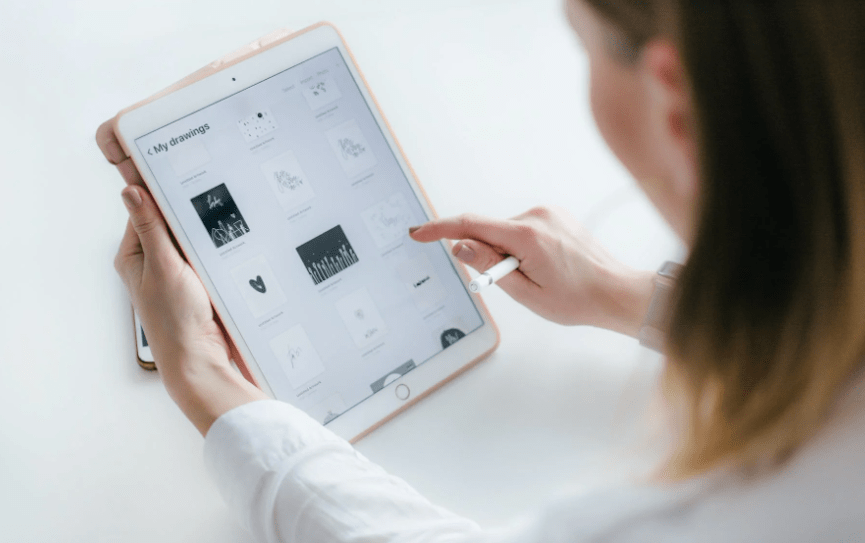 Add to that animations, interactive elements, feedback options, and button functionalities, and you will understand how complex a UI design process is.
Soft skills
The UI expert needs to be exceptionally creative and have excellent attention to detail, but he also has to be able to solve problems and show a lot of – you guessed it – empathy. It boils down to the ability to translate understanding of people's needs into a digital experience.
Communication skills are key for this profession, not only to gather the necessary input from customers but to interact with colleagues on the team – designing a product is a highly collaborative process.
UI designer's responsibilities and projects
The tasks of UX and UI specialists may seem a little bit similar, but the UI designer focuses on a graphical user interface. He is responsible for:
Design research – identifying steps that users need to take to finalize tasks.
Designing interactive visual interface elements – buttons, icons, animations, fonts, and color palettes.
Designing mockups and prototypes.
Ensuring that the experience is fully interactive and the design responsive.
UX vs. UI designers – summary
If you're still unsure about the difference between UI and UX design, let's have a look at the brief comparison.
User experience designer:
Focuses on motivations, needs, problems, and behaviors
Designs navigation to solve the issues
Creates prototypes and wireframes
Conducts user research and tests
Is skilled at problem-solving, effective communication, critical thinking, and researching.
User interface designer:
Focuses on the user journey
Uses creative tools to develop a visual style and elements of the product
Develops mockups and prototypes
Creates a responsive design
Is skilled at problem-solving, effective communication, creative thinking, and digital design.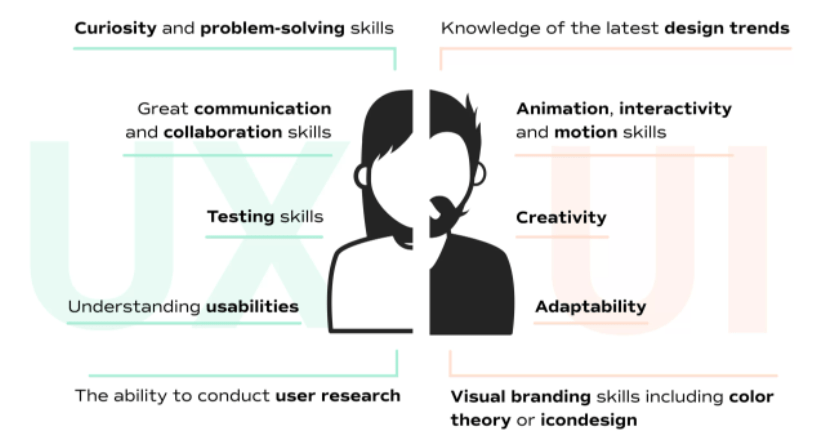 UX and UI in the product development process
The designers of both processes work closely together every step of the way – from prototyping to developing the final version of the product. Typically, the stages of the product design look like this:
UX designer or researcher conducts user and market analysis –>
The idea for the product is created –>
UX specialist works on content planning and creates initial wireframes –>
Wireframes and prototypes are given to users for testing –>
Collaboration between UX and UI designers begins. UI specialist designs visual elements based on wireframes and creates mockups –>
UI designer finalizes interactive prototypes –>
UX designer conducts tests of the created solutions. Based on the feedback, changes are being introduced –>
The design is handed over to the developers.
Conclusion
We could discuss many more issues related to user experience – the tools used by designers, the various other UX-related roles (such as UX writers or content strategists), and the possible career paths of UX and UI designers. But we focused on the main question first: UX vs. UI – what's the difference?
Hopefully, after reading the article, you will not find the definitions confusing anymore.
With this text, we aimed to clarify:
What the terms "user experience design" and "user interface design" mean
What are the differences between the two disciplines
What do UI and UX professionals actually do
The place of UX and UI in the product design
What can we do for you?
Talk to us about your project and let's start building it together!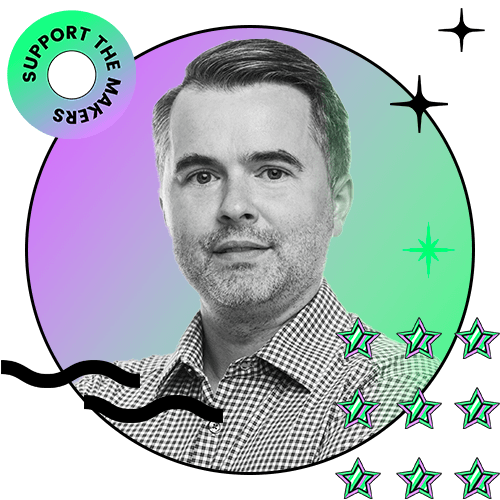 Maciej Kopczyński
Managing Partner, Develtio