Back to blog
The product design process: developing a product from A to Z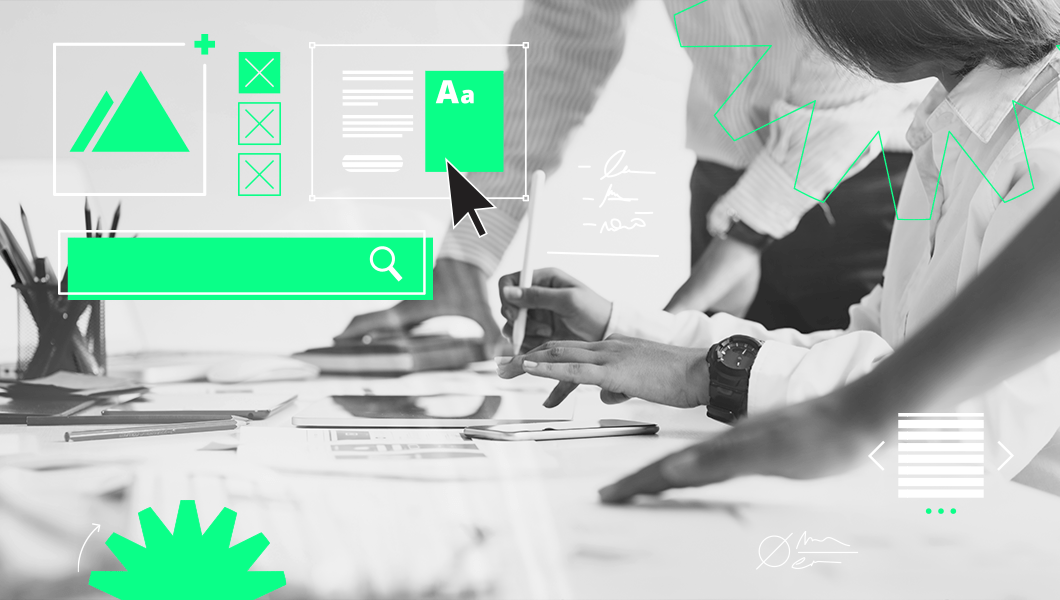 What does it take to create a product from A to Z?
See how the product design process goes in the Develtio software house.
Market and competition analysis
This is the first step in the product design process. When mapping your competition, remember that it's not always a "different but almost identical system". For example, the competition for an accounting system is… regular Excel. A thorough analysis allows you to identify key industry players and direct competitors. Once the competitors have been determined, the market criteria that are relevant to the business objectives of the emerging product should be specified. The analyst team may also conduct additional, detailed industry and competitor research, including:
● Demand analysis and market development forecasts
● Identification of drivers and barriers to market development and Porter's 5 forces and SWOT analysis
● Analysis of commercialisation pathways
● Risk analysis
● Overview of competing UX/UI solutions
Business Model Canvas
Remember – a product without a good business model is not a product. With the Business Model Canvas you can easily define, design and visualise your business ideas. The Business Model Canvas is used by small companies as well as international corporations such as Nestlé. Why is this tool so helpful in the product design process? The Business Model Canvas allows you to define the most important elements related to the company and the product, and the description fits on an A4 sheet of paper. Simplicity and clarity are undoubted advantages of the BMC. You can read more about Business Model Canvas in our article.
Designing the ideal service process
You already know who your competitors are and you have a business model developed. It's time to develop a service process concept. Determine touchpoints and the way each consumer will go through the service process. You may ask: isn't it too early for this stage? The pre-design of your ideal service process will allow you to look globally at your processes in order to best select the functional elements that your end users will be most satisfied with. When designing the service process, it's a good idea to use the Lean UX Canvas tool, which makes it easy to identify your audience's key concerns and helps you set product goals.
Event Storming
Building and designing a digital product isn't just about creating mock-ups and ensuring we've added all the key features. During the product design process we need to focus not on the appearance or placement of features, but first and foremost on actions and interactions. Every system can be pretty, but will every system be functional? Will every system meet users' needs and deliver value at the right time? No. This is because designers often focus on the typical UI/UX in the context of a particular view, rather than as part of the whole.
Event Storming allows you to analyse all key components of your application. It triggers and explores a huge number of ideas that haven't even come to mind before. The information obtained in the earlier stages allows to build a map of all the features that can be included in a product, e.g. an application. The next step is to create a line of actions and reactions, while keeping in mind the actors, integrations and events generated by the application.
This is the stage where the most doubts arise, but also the most key theses are generated. Finally, a complete product image emerges, presented in a conceptual and logical way.

User Stories + wireframing
At this stage, the UX designer develops a preliminary wireframe (a simple sketch with few details, allowing better understanding of the product's functionalities) based on the collected materials. User Stories are also created (a concise description of the features and characteristics of the product from the user's point of view). If you've done all the previous steps thoroughly and carefully – then you know the application actors, their needs and goals. You also know the most important touchpoints in the service process.
A minimum viable product (MVP) concept
To put it simply, an MVP is the minimum functionality required for a product to be launched in order to get the first customers and gather feedback from them. At this stage, we create the concept of the product and its key functionalities that future users will want to use. Remember, only user testing will let you know if your concept works.
Mock-up and user testing
With the MVP defined, we create low-fidelity mock-ups and then prepare interactive clickable mock-ups. During this phase, we conduct 2-3 series of tests with real users and analyse their behaviour and insights. Using the right tools, we are able to determine at an early stage which elements shouldn't be included in the MVP, and which elements users are still missing. Depending on the complexity of the MVP, we choose an appropriate testing method (quantitative or qualitative). Based on this, we conduct a series of tests and draw conclusions.
Why Develtio?
The product design process is one of the key elements of product success. Develtio specialists, before they start wondering "how to build it", focus on the specific problems the product is supposed to solve and look for optimal solutions for a particular company. It doesn't always have to be about coding – if there is room for flexibility, cost cutting or accelerated implementation, we will offer you ready-made components. Where developing customized code is crucial, we will build the best solution.
What can we do for you?
Talk to us about your project and let's start building it together!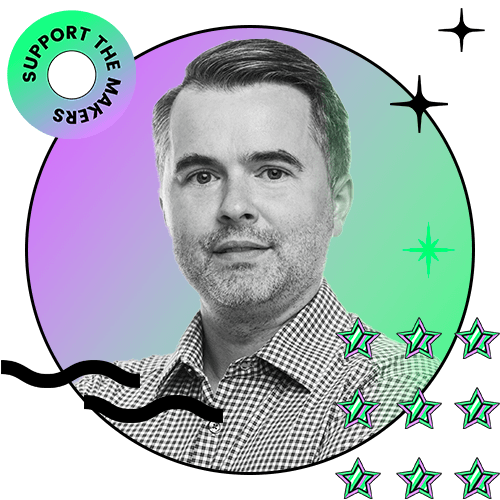 Maciej Kopczyński
Managing Partner, Develtio