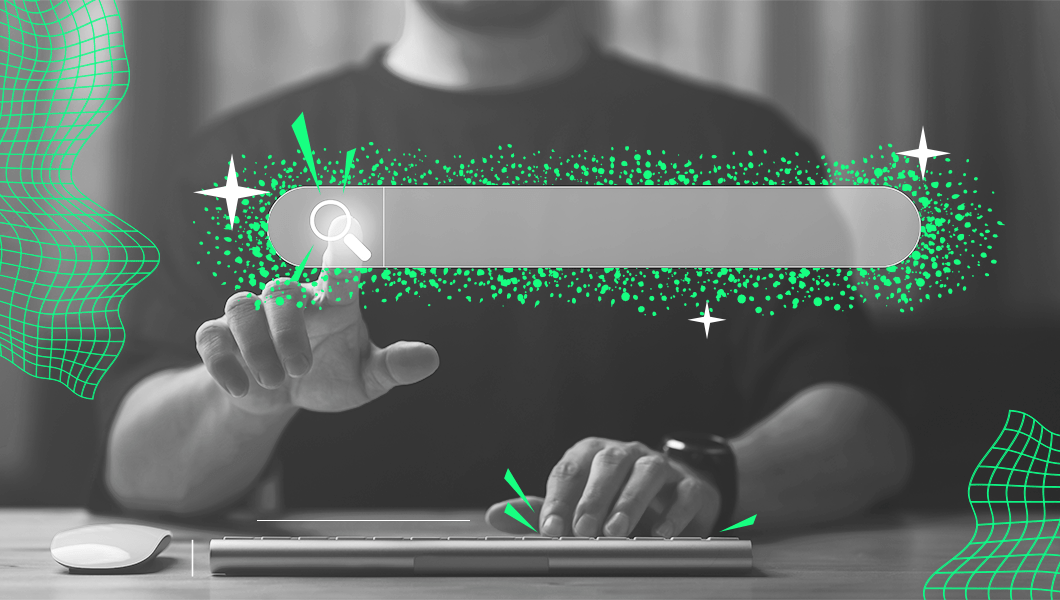 Back in 2008, a furious row broke out among industry veterans as someone was trying to lay claim to the term "SEO." This individual had filed with the US Patent and Trademark Office, claiming that he had been the first to use the term in an email. This fight drew attention to the origin and very meaning of the phrase. SEO has certainly seen some significant changes since those days. But could SEO be about to change again, to be replaced by something more in tune with the current day — search experience optimization, or SXO?
What Is SXO? 
In broad terms, search experience optimization focuses a lot more on the end-user rather than the search engine. The process seeks to optimize websites so that they provide a first-class experience in terms of access, appearance, content, response and other factors.
Moving Beyond Trickery
In the bad old days before Google unleashed Panda, Penguin and other algorithmic updates, SEO was far less sophisticated, and web optimization efforts would often focus on how to trick the algorithms. "Black hat" strategies were rife, and many practices could be classified as unethical in a headlong dash for primary placement. SEO technicians were focused on rankings and far more interested in how the site appeared to Google's robots than human visitors. Of course, they would do their best to spruce up a site so that it was easy on the eyes, but user experience (UX) would often come in a distant second.
The situation is very different now, and change was to gather pace when it became clear that the major search engines meant business. They would actively penalize any website if it employed black hat methods or was more concerned with technical superiority over user experience. As this process unfolded, SEO technicians quickly came to realize that there were now two games in town. They had to please the search engine robots on the one hand, but they also had to satisfy the human visitor to provide them with a rich experience whenever they landed on their page.
Much at Stake
Do not forget; the major search engines have a commercial purpose. After all, they earn money by positioning paid ads for companies as they seek to provide an answer to a consumer problem. They also understand the importance of reputation and must deliver top-quality results for people who choose to perform an organic search. Consequently, they will take an increasingly dim view of any website owner who is more concerned with technical ranking than providing a top-quality experience.
Human Beings Buy Products and Services
Remember, search engine robots do not buy products and services, but human visitors do. If the website owner provides a first-class user experience, they could win over a customer, leading to sales and a good reputation. As commonsensical as this may seem, it has still taken some time for this simple thought to take center stage and transform old-fashioned SEO into SXO.
In the days of black hat, website owners or advisers would create substandard content or copy and paste to their heart's content. They would stuff keywords as this could quickly elevate their site within the rankings, and they had little regard for the website visitor. Certainly, some ethical marketers would understand the importance of striking a balance, but it took a seismic shift from Google to turn the tide – in the shape of Pandas and Penguins.
Of course, marketers play a constant game of cat and mouse with search engine technicians as they try to unravel the code and unravel those algorithms. People like Matt Cutts at Google provide them with snippets and a certain amount of direction, but there is no such thing as a tried and tested rulebook. This can certainly make optimization difficult, but if you think about the end-user first and foremost and pay more attention to matters like content, you'll always be ahead of the game.
Time Moves on
During the early noughties, websites were all about the "wow" factor. Flash was the latest thing, and your site needed as many bells and whistles as possible if it was to stand out in a sea of gaudiness. Marketers would create a ton of cheap content, add dozens of landing pages, and link them all together. 
More was certainly better, and it was certainly possible to rank sites that really should never have been on the first page. In fact, it was often possible to outrank a company that owned the rights to a brand, for a specific brand keyword. 
Yes, it was a case of keeping one step in front and coming up with clever tricks to chase that coveted first position. But Google was never far behind and started to sweep the poor-quality pages out of the way through a series of major code changes.
Today, it is very difficult to rank for a keyword (even a long-tail one) using poor quality optimization, throwaway content and other old-fashioned techniques. You need to pay close attention to on-page and off-page SEO tactics to cover all the technical requirements, but you certainly need to understand the difference between the technical stuff and user experience. So, what are some of the best SXO recommendations today?

How to Address SXO
As you embrace the concept of search experience optimization, here are a few ways to get in front.
Understand Intent
Now, more than ever, you need to understand the search intent. What are people looking for when they type words into a box? There is very rarely a single answer to that question, and you should focus on long-tail keywords that will underpin your content strategy. Make sure that you generate the most targeted information for visitors and aim to rank for long-tails and related search terms alongside your primary targets.
Content must be high quality and written in a way that satisfies the needs of your target market. You should be acutely aware of the "people also asked" data and other snippets provided by the search engines as you guide your content strategy. 
You can't get away with short copy, either. Gone are the days when 200 or 300 words of text would be enough, as it is unlikely to give a sufficiently detailed answer to a hungry visitor. The search engines will be looking for triggers with associated long-tail keywords, and if you do not provide them with what they expect to find, you will get a low score.
Also, perform web analysis using tools like Google Analytics so you can see how visitors react when they go to your site.
Create Quality Content
If you think that you are covering a new subject for the first time ever, think again. If you performed an extensive search, you'd probably find hundreds of pages dealing with your topic. So the trick is to come up with a new "slant" and offer a fresh perspective. Add value through innovative ideas, personal experience, or first-hand insight.
However, you don't need to shy away from any subject simply because you think it has been covered elsewhere. If you're a trusted resource and understand your audience's intent, you can deliver what they are looking for in one place. Also, ensure that you are writing to your target audience so your readability level is appropriate.
Your site can contain a mixture of long and short-form content. It's okay to include shorter pieces that offer bite-size, actionable material, but just link them to your more complex pieces, logically and intuitively. For true content optimization, consider using a silo structure, also known as a "hub and spoke" approach. Your simpler, shorter pieces of content sit towards the bottom of that structure, with more in-depth and valuable white papers at the top.
Understand the Technical Connection
You must pay close attention to meta descriptions and titles to make sure that the content that resides on your site is what it says on the tin. Otherwise, visitors may be disappointed when they arrive, having clicked on a seemingly appropriate link from within the SERPs. If you have a very high bounce rate, and this is the reason, you may get a penalty based on poor experience.
Perfect the User Interface
Next, focus on your user interface (UI), covering the elements of the site that people use as they navigate around and gather their information.
Aim for a close affinity between

UI and UX optimization

.

Ensure that your website is well structured and not too cumbersome. How long does it take to load? Is it mobile responsive, and how does it look on the various browsers? You only have a few seconds to capture the attention of a visitor, and if your page takes too long to load, you may have already lost them.

Once they have landed on your page, is everything intuitive? Your navigational structure should be unambiguous, and you must ensure that your links are all in good shape. If you have a complex site structure, include breadcrumbs and other helpful internal links so your site flows naturally no matter what.
Bridging the Gap
In many respects, SEO has always been about optimizing user experience, but it would often play second fiddle to technical mastery. Today, user experience moves to the front of the line. If you want to master this as you seek to increase the number of organic visitors to your site, then understand user intent, provide your visitors with the information they need and make sure they get what they're looking for as easily as possible.
Contact
What can we do for you?
Talk to us about your project and let's start building it together!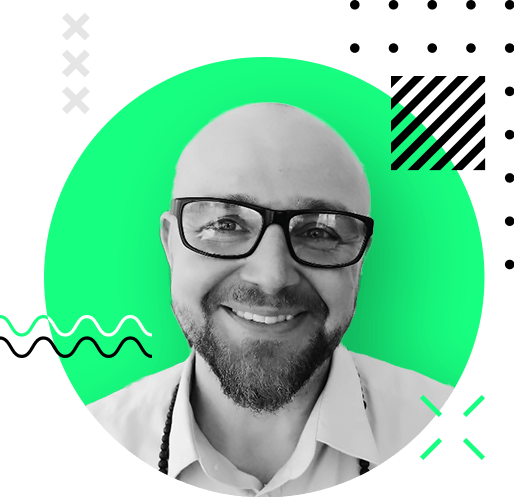 Błażej Dziuk
PROJECT ANALYST