Back to blog
User Experience optimization through Usability Testing
So you have a ready-made product or an idea for a new one. We'll help you turn your vision into a well-performing app or website. But to do that, we should ensure that our assumptions about the product's design and functionality are correct. We want to build something extraordinary that will serve the user well. That's why, before moving to development, it's an excellent option to first test ideas put on the table. Believe us: it's the best way to save time and money and ensure the success of your product on the first try.
Usability – why test it?
If we said it once, we've said it a thousand times – usability is essential to the product's success. These days, there are so many websites and applications similar to yours that you simply cannot afford to launch an application that is difficult to understand or navigate. The popularity and profitability of your product depend on whether it's capable of effortlessly solving visitors' problems.
The term 'usability' defines how easy it is for an average person to achieve defined goals using a specific website, software, or application. Simply put, 'usability testing' is about evaluating the site's or app's functionality by observing how real users complete specific tasks. To put it even more straightforwardly, it's about testing what works and what doesn't.
Objective opinions by the real users
To conduct a thorough and insightful analysis, you need real people to try the product out. You may think that it's enough if your team tests the app. But consider that – have you ever written a piece of text and looked at it for so long that you stopped noticing the typos? You probably needed a second pair of eyes just to make sure that you corrected all the mistakes.
That's because you're a little bit blindsided if you create a product. You become so familiar with the processes and functionalities that you can do any operation with your eyes closed. But the users will see the app for the first time without knowing what they should do. So even if you believe your product is super easy to operate, you may be wrong.
That's why we conduct tests. Suppose you want to launch a new application or introduce functionalities or design changes to an existing product. In that case, evaluating new ideas before diving head-first into the development stage is a smart move. The goal is to reveal any confusion and identify problematic areas that may harm the user experience before implementing changes. Taking this step as a precaution is a way for you to save time and money on redesigning and rebuilding an unsuccessful product at a later stage.
Benefits of usability testing
Here are some of the benefits of performing usability testing:
It saves time and resources.
It ensures that the product is user-friendly and easy to navigate.
It helps catch hidden issues.
It makes it easier to judge whether the user's expectations were met.
It identifies complex user flows.
It lets you find new ideas and solutions.
It offers unbiased feedback on the design of the product.
How we do it
Defining a goal
The process starts with a conversation with a client. First, we must establish whether you want to launch a new product or redesign an existing one. We also need to understand what you want to achieve with your app or site and which user problems the product aims to solve.
Preparatory phase and User Interface design
If you're planning to launch a new application, we will create a design and carefully listen to your initial comments. If we're working to incorporate new ideas into a ready-made product, we first need to analyze it thoroughly. We use tools such as Google Analytics to define users' behavior flow, interactions with different elements, and main customer touchpoints. We also create user personas with specific behavioral statistics. We will make them 'play leading roles' in the scenarios to be tested at a later stage. Then, we're ready to introduce planned changes to the design.
Creating a test plan
To ensure the effectiveness of the test, we need to define what's, who's, where's, and how's.
What do we want to evaluate? Which goals do we want the testers to reach, and what tasks to perform? Which mockups will we use in the process? For example, you can ask visitors to change a view, find certain information on the page, or perform a purchase.
Who will you test? How will you find testers? At Develtio, we discuss with the client the preferred method of inviting the audience to perform tests. For example, we can place a link on the home page, in the mailing, in the newsletter, or on the thematic Facebook page. Together, we'll find the best way to reach the target group.
Where and how will you conduct the test? There are many ways to perform usability testing, but the remote option is the most effective and cost-efficient. You can quickly reach a broad audience with the use of a simple link and gather detailed results online. We will need to decide which tools to use. There is a vast choice of digital solutions that gather heatmaps, statistics, flow charts, and even interaction recordings. They should also integrate seamlessly with interactive design creation tools like Figma.
When starting a test, both the design team and clients will have certain assumptions about how users behave and perform actions. The results will show us whether our initial hypotheses were correct. Sometimes, even if the action is completed, the user may have taken a completely different path to finalize it than initially imagined.
Distribution of tests
Once the tests are designed, and the method of sending out the links is agreed upon, we can begin the process. We create eye-catching banners encouraging users to take part in the test and give a short description of the product and the process. The test itself includes a list of clearly defined tasks to perform.
Gathering and summarizing results
When the testing phase is finished, it's time to analyze received statistics, user flows, interaction recordings, and heat maps. It's a good practice to add an open-ended survey to collect additional, often very useful feedback about the app's general feel, look, user-friendliness, and possible shortcomings.
Moreover, the System Usability Scale (SUS) results will help us establish the user's satisfaction with the product. SUS is a questionnaire with five response options that apply to 10 items ranging from: 'I think that I would like to use this system frequently' to 'I needed to learn a lot of things before I could get going with this system.' We can get a comprehensive view of the designed product's performance using the various methods mentioned.
Conclusions
Usability tests bring a lot of value to the product development process. They get insights that can significantly improve your product and the user's satisfaction with it, thus giving you a competitive advantage. Our experienced team of professionals will be happy to support you in this process.
What can we do for you?
Talk to us about your project and let's start building it together!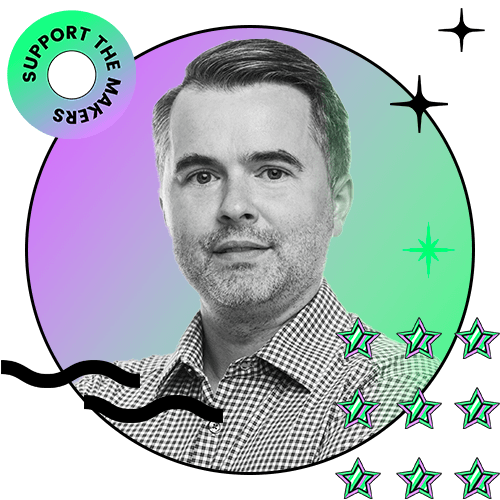 Maciej Kopczyński
Managing Partner, Develtio