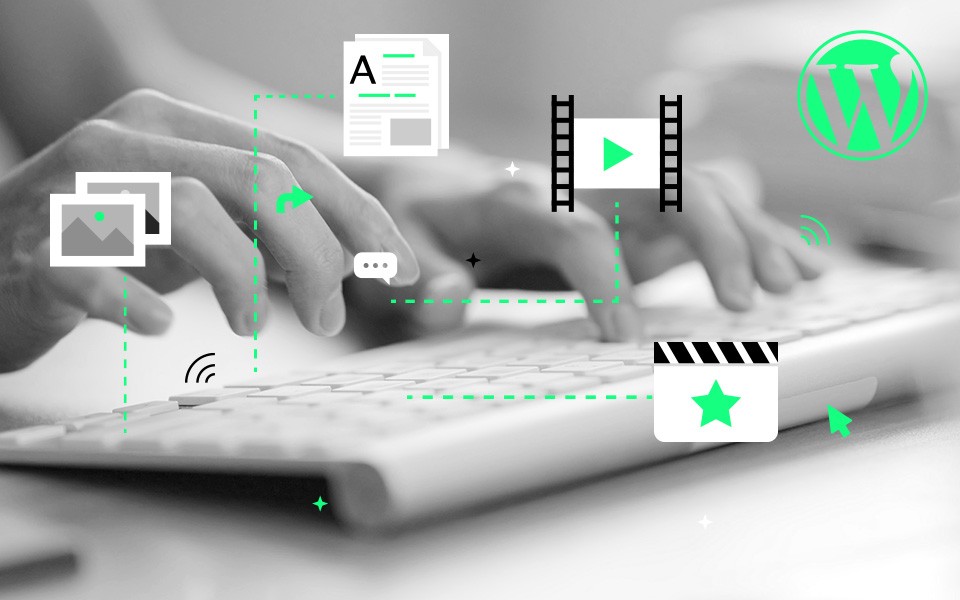 If you've ever considered building a website, chances are you've come across WordPress at some point. Since its inception in 2003, WordPress has grown rapidly, taking over the lion's share of the global CMS market, and quickly becoming the platform of choice for some of the biggest websites on the Internet. But it's not only about the biggies. Hundreds of thousands of bloggers, online shop owners, and local entrepreneurs have found enough reasons to use WordPress when building their websites. Read on to find out why using WordPress may be the right choice also for you.
1. WordPress will not cost you a penny…
… if you don't feel like paying. One of the greatest strengths of the WordPress platform is the fact it's an open-source project. Thousands of skilled developers worldwide dedicate their time and effort to improving WordPress for everyone and the end-users can benefit from their work for free. There are certain costs that you won't be able to avoid (web hosting and domain registration, some premium plugins and themes are also paid) but using WordPress as a CMS comes free as in beer. If you've ever questioned yourself why use WordPress at all, then there's your answer – it's free, so why don't you give it a shot?
2. WordPress is the most popular CMS in the world
If you still wonder why to use WordPress, consider this: over 40% of all websites across the Internet are powered by it. And when it comes to websites with a known CMS, the numbers are even more impressive, with WordPress holding 64% of the market share. This is the most popular Content Management System there ever was, and it's not going to change anytime soon. Such overwhelming popularity speaks volumes about the platform's reliability. So many users wouldn't have stayed with WordPress if it wasn't dependable or if the support was lacking. Global brands like BBC, The Walt Disney Company, and Sony Music have found enough solid reasons to use WordPress for their websites. And you may also find these reasons solid enough for your project.
3. WordPress is a great solution for ANY website
No matter what type of website you plan to build, WordPress has you covered. The platform's flexibility is second to none. You can choose from almost 60000 plugins and extend your website's functionality in any way imaginable. With WordPress, you can build:
a simple blog or personal website – write about the things that matter to you or create a professional presentation of yourself for your potential employers.
portfolio website – are you a graphic designer, a photographer, or an architect? Showcase your work with the use of exquisite image galleries.
e-commerce store – do you feel like giving Amazon a run for their money? WordPress has your back. With the likes of the WooComerce plugin, you can build any type of online shop you want. Creating Amazon (or any other) affiliate store is also a viable choice with WordPress.
business website – whether you run a small local company or a global corporation, WordPress can easily cater to your specific needs. Many big-name brands have their websites based on WordPress. If it works for them, it may as well work for you.
multilingual website – with WordPress you are not limited to a single language version of your site. You can have as many languages as you need, and you can differentiate your content accordingly.
media and news publishing website – so you want to become a media mogul? Nothing will stop you with WordPress at your side. Whether it's daily news, entertainment stories, or industry-specific reporting, WordPress will handle it. You just need to worry about creating captivating content and ensuring your hosting plan can take on large audience numbers.
social network website and online forums – thinking about building an online community for people who share your love for gardening? Or maybe you need a safe place for honest online discussion with fellow residents in your area? With plugins like BuddyPress or WP Symposium Pro, you get plenty of good reasons to use WordPress for your community-building needs.
Listed above are only some of the possible scenarios for using WordPress when building any website. The list goes on and on.
4. WordPress is easily customizable
One of the most appealing reasons to use WordPress is the sheer number of customization options at your disposal. And you don't need to be a professional web designer to utilize them effectively, as applying themes is extremely easy. There's an abundance of themes available for free, so you will surely be able to find a design that works best with your personality and your brand. Paid premium themes are also offered to those who need even more variety. Within WordPress' themes library, you will likewise find themes that are designed for different types of business, e.g.:
Creative agencies
Online stores
Restaurants
Real Estate
Accounting
SaaS
Media outlets
…and many more
Choosing a theme is one of the most satisfying and fun steps in the website creation process. Many themes come with their own options panel, so you can customize the design even further, by changing the colors, creating sliders, modifying the background, and uploading logos, giving you even more reasons to use WordPress for your website.
5. WordPress is highly scalable
Many successful businesses started small, but they eventually grew, often very swiftly. If you want your website to keep up with your brand, you need to be sure you can scale it. And seamless scalability is one of the main reasons why using WordPress may be a great solution for your website.
The premise is simple – the more quality content you produce, the more traffic you get. The more traffic you get, the more your website and your CMS are prone to slowing down. Given the fact, that some of the biggest websites run on WordPress, it's clear that scalability is not an issue – if done right. WordPress is a high-performance platform capable of managing thousands of users logged in simultaneously and processing millions of page visits a month. It's not a magic tool though, so if you want your website to keep pace with your brand, you also need to:
Pick a quality hosting plan that can cope with increased traffic
Keep your software, plugins, and themes always updated
Remove unused plugins and themes
Implement caching to reduce the number of files loaded from the server on subsequent visits
Optimize images and minify your website's files
Get rid of nonessential media files, and use external video hosting services (e.g., YouTube, or Vimeo) when possible
Utilize a Content Delivery Network (CDN), which will drastically speed up your site's responsiveness, especially when you're getting traffic from all over the world
Ensure your website is secure against spam, malware, and DDoS attacks, and follow rigorous
security protocols at all times
Regularly optimize and repair your databases.
There are much more actions you can take outside of this list to increase your website's performance under an ever-increasing load. The good news is that most of these tasks can be easily achieved with plugins. Would you like to perform thorough database maintenance? Reach out for WP-DBManager. Could your media library use a bit of unclogging? Media Cleaner will sort it out for you in no time. No challenge is too big when your website gets bigger.
6. WordPress is SEO-friendly
Whatever your website is about, you always want to get as many unique visitors as possible. And there's no better way to ensure high traffic than ranking on top of the search results pages on Google and Bing. Adapting your website to SEO requirements takes a lot of time and effort, but it can get much easier if you use WordPress. Search engines like Google favor WordPress for its semantic markup and first-rate code used to write it. The platform itself has some search engine optimization tools built in, but you can get even further with dedicated SEO plugins. The likes of Yoast SEO or Rank Math (read more about these two here) will help you enhance your content, your links, and your site's structure to get ahead of the competition and hit the top of the first page on Google in no time.
7. WordPress is super easy to use
The global success of WordPress wouldn't be as compelling if the platform wasn't so accessible. Anyone can set up and manage a WordPress website with only a few clicks. Just install the app, select a theme, and head straight away to the dashboard to start creating your first posts and pages. It's very easy to pick up even if you don't have any prior experience with building websites or using CMS. And if you stumble upon any problem, there's always a huge community of WordPress contributors and enthusiasts ready to share their knowledge with you.
A final word
There are a lot of reasons to use WordPress. It's free, it allows you to build any website you want, and it's simple but not basic. WordPress can be used by beginners but has plenty in store for veteran web developers. And its flexibility and scalability remain unmatched by any other platform on the market. Are you still wondering why use WordPress? Just give it a go, and chances are you'll never look anywhere else.
What can we do for you?
Talk to us about your project and let's start building it together!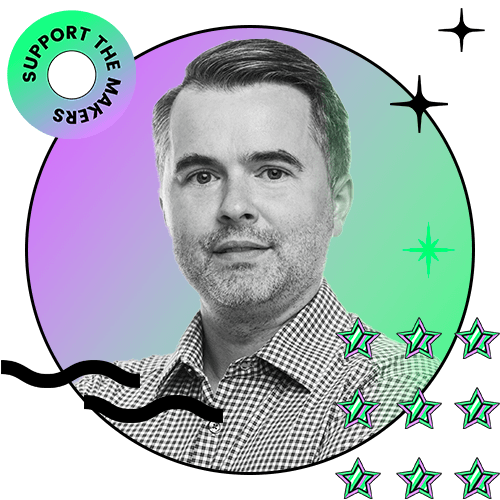 Maciej Kopczyński
Managing Partner, Develtio