Back to blog
Websites for businesses: how to create them? [GUIDE]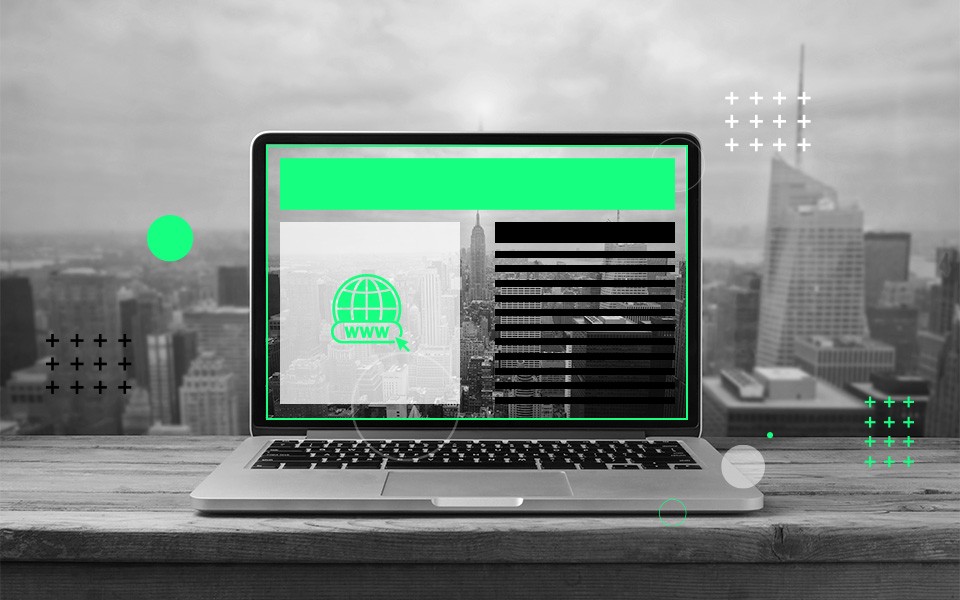 In a time when almost all businesses are present on social media, is it still worth bothering with a topic like business websites?
Of course, it is! A well-designed company website has undeniable benefits. First of all, a company's own site adds credibility to a brand. Before purchasing, customers still often check what they can find under the brand's web address. A website is also a showcase of your business – available non-stop at any time and from any place in the world. Moreover, it is a mine of information about current and potential customers, which you can utilize, among other things, in your marketing activities. Finally, it is an effective tool for selling your services. As you can see, it is not worth giving up your web address. Learn how to create a business website in 10 steps.
Websites for businesses step by step – where to start?
Step 1: Define customer needs and create a buyer persona
This is the essential step: you need to know who you are targeting with your offer and to whom you are selling your products or services. However, you'd be surprised how many entrepreneurs still don't think that defining a buyer persona before creating a website is essential. Why is this so important? Without understanding your customers, you won't be able to provide them with what they need, and your company website won't help increase sales. Therefore, take the time to create a buyer persona. It's a model of your ideal customer. The more details it contains, the better. Consider, among other things:
What customer problems can your product/service solve?
Does the customer live in a city or a rural area?
What's his or her age?
What are his or her goals and dreams? What help can you offer to realize them?
Where does he or she work, what is his or her level of education, and how does he or she spend free time?
Does he or she use your product at work or in their free time?
What is he or she afraid of?
Remember that this buying persona is a figment of imagination – in reality, you'll rarely find the perfect consumer. However, finding out who your customer is, allows you to take a specific direction and create a website that will reach your target group.
Step 2: Good research: analyze your competitors' websites
This is a must. It's not about copying but being aware of what solutions other companies in your industry use. It's also a great way to look at how competitors communicate with their customers, what elements are repeated on their sites, which keywords they use, or how they approach design. Carefully analyze at least a few websites. The knowledge you gain will help you design a company website that will stand out from the competition.
Step 3: Find the right keywords
Keyword research is another step that should not be skipped. When chosen and used correctly, keywords help you rank higher in search engines and get a lot of organic traffic. This, in turn, gives you a chance for a higher conversion rate. So how do you do keyword search?
Remember that keywords should be linked to what your company offers. If you choose popular phrases unrelated to your business profile, your traffic will be high, but it will not be of any value to your business. Users will quickly realize that you don't provide answers to their questions and will leave for good. How to do the keyword search? You can use free (e.g., Google Ads keyword planner) or paid tools. Remember to search for popular (but related to the nature of your site) phrases with the lowest possible competition.
Step 4: Plan the structure of your site
Proper keyword selection allows you to organize your website structure easily. Remember that each subpage should include unique keyword phrases. Why is it so important? Users should go directly to the particular subpage that answers their search engine query. Graphical representation of page structure shows what subpages and in which order will be displayed on your website; what keywords and content they contain. Developers and graphic designers who ultimately create and program websites for companies will rely on the document you prepare.
Here is a sample site architecture:
Home page – keywords related to the company profile
Product/service category – this subpage contains products/services (e.g., tax consulting, children's toys, Christmas tree ornaments) that customers search for in search engines
Product page – this is the place for a detailed description of the product/service (e.g., name of the manufacturer, model number of a computer)
Blog – this subpage contains, among others, advisory content related to your business profile
Step 5: Create mockups
You already know what subpages and which keywords will appear on your site. It's time for the next step – designing mockups, which can be described as page sketches. They show how the essential elements (such as logos, customer reviews, CTAs, product descriptions, and company description) will be positioned on a given page. A different layout will work well for a homepage, and another for a blog. This is the stage when business websites take shape.
Don't think about the color scheme or graphic elements yet. Remember about creating versions for various devices – the same website looks different on laptops and smartphones. The layout of each subpage should be as intuitive and user-friendly as possible. Make your work easier and check the most important "commandments for UX designers" about usability, developed by Jakob Nielsen. Also, remember to adjust the positioning of given elements to the content that will appear on the page (set while creating the site structure) – not the other way around.
Step 6: Time for graphic design
Based on the previously created mockups, the graphic designer projects the layout of the website. Moodboards with inspirational images and color schemes that you think would work well on the website are also certainly helpful for the designer. The completed design differs significantly from the mockup – there are colors, graphic elements, photos, etc. At this stage, you already have a good idea of the website's appearance. This is the time to thoroughly discuss your vision with a graphic designer to avoid spending time on corrections later.
Your website's correct creation and graphic design should correspond to the company's character. Remember also that it is better to choose moderation than to forcefully use many fashionable solutions.
Step 7: Content for business websites
You already know the look of your future site, which means it's time to prepare the content. Start with a description of the company, the team, the vision, etc. Before the launch, prepare several longer texts for your blog. Make sure they are valuable and interesting – that way, users will spend more time on the website. All texts should be SEO-friendly – use keywords prepared beforehand. Proper text formatting is also important, as crawlers pay attention to it. Use headings (H1-H2), and take care of quality external and internal linking. All these actions will make your website more likely placed in a higher position in search engine results.
Step 8: It's time to create and test your company website
You already have everything you need to set up a website that will serve its purpose – the structure, the content, the graphic design. Once the site is coded and deployed, you need to thoroughly evaluate and test it. Verify, among other things, that the menu and contact form work and that the buttons redirect to where they are supposed to. Analyze carefully how the site and its various elements look on different devices.
At this stage, you, the graphic designers and developers, are already familiar with the project – paradoxically, this may hinder the website testing. So invite people who have never seen the site before – they will look at it with "fresh eyes" and thus may notice something that you missed.
Step 9: Business Websites – web analytics setup
The website is up and running! It's time to configure your web analytics. It means collecting and analyzing data about traffic and user behavior on your website. Google Analytics statistics provide a potent dose of information, such as
How many people have visited your website in a given period
How they arrived at your website (from Google search, navigating from another website or social media profile)
How long do users spend on the website
Which subpages do they visit most often
What is the level of conversion
Data from web analytics tools is essential for planning activities that improve conversion and build a strong position of the website in search engines. Thanks to analytics, it will also be much easier for you to optimize marketing expenditures in the future and develop your company website.
Step 10: It's not over! Keep developing the website
Remember that even the best-designed website can't be stagnant. Continued development is essential if you want to gain new customers. Based on data about the visitors' behavior, you can improve certain elements of the website. You can use for example A/B testing for this purpose. Also, make sure to add valuable content to your site on a regular basis.
Websites for businesses. Do it yourself or bet on the experts!
Do you want a well-designed, functional company website that stands out from the competition and, most of all – sells effectively? Trust our experts. What makes us different? We have all the specialists on board: programmers, UI/UX experts, graphic designers, and content writers who work closely to create modern and functional websites. Contact us and let's talk about your new website.
What can we do for you?
Talk to us about your project and let's start building it together!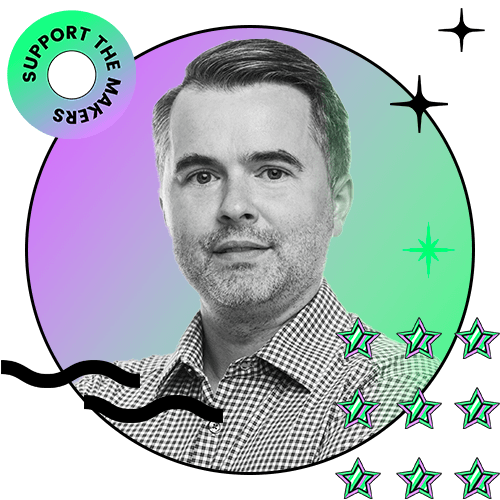 Maciej Kopczyński
Managing Partner, Develtio