Back to blog
How To Choose the Best WordPress Developer? 8 Key Tips and Tricks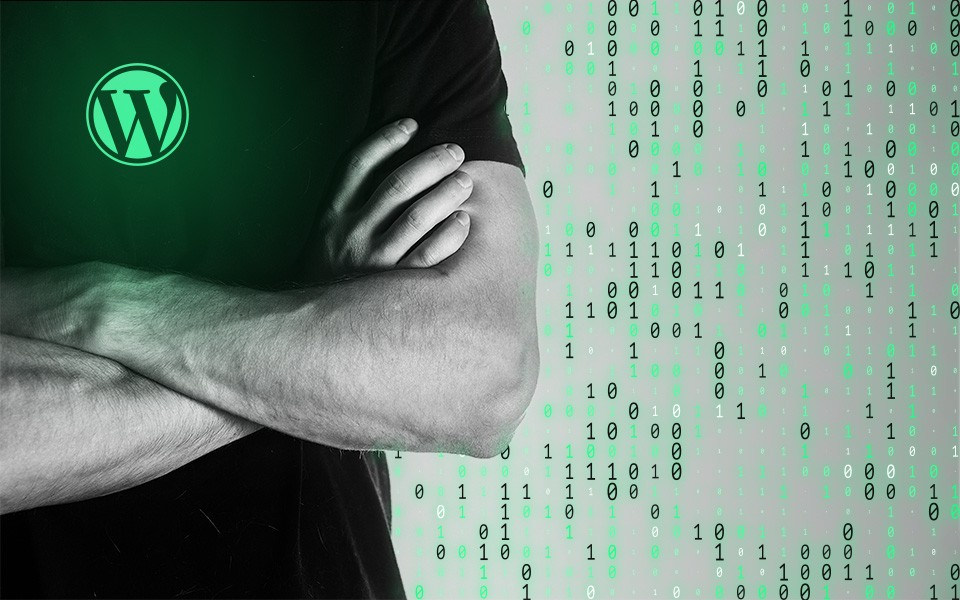 With WordPress still powering over 64% of all CMS-based websites globally, it's not surprising that the demand for capable WP developers remains as high as ever. On the other hand, the platform's popularity is an excellent incentive for people who have just entered the industry and seek to offer their services despite their skillset leaving much to be desired. Therefore, a search for Mr. (or Ms.) Right for your project can sometimes turn into a challenging quest full of traps – very much like dating. Fret not, though. Thanks to our list of crucial tips and tricks, you will be able to find the best WordPress developer in no time.
Why It's Important to Pick the Right WordPress Developer
WordPress' accessibility and user-friendliness can sometimes be misleading. Building a visually pleasing and functional website using free plugins and themes is not much of a problem for someone without prior development experience. And while it may be enough for starters, someone with adequate skills and experience would need to get involved sooner or later. Especially if we're talking about a serious commercial project, not a simple microblogging site. Security enhancements, speed optimization, site structure, custom features development – if you want these done right, you need to let a professional handle it.
But first and foremost – a good dev will know how to build a scalable website, so you won't need to invest in a brand-new one when your business grows. Trust us, the best WordPress developer you can afford is the best investment you can make. It will always pay off eventually.
1. Finding the Best WordPress Developer – Understand What You're Looking For
Your search for the right developer (or agency) should always start with a list of needs and requirements for your project in its current stage. Have you already picked a design and theme and just need someone to sort out the server-side work? Aim for a back-end specialist. Or is your current website good for nothing and desperately needs a total makeover? You want a competent full-stack dev then.
The skillset of the potential candidate will also depend on the type of features you want to introduce and the goal of your website. Some developers specialize in e-commerce sites, while others excel in, e.g., building solutions for projects focused on community integration. Furthermore, if your current website contains features you want to keep, ensure the person you've chosen knows them well.
2. Locate the Best Hunting Spot
Ok, so now we know "what," it's time to determine "where." And this may be a tricky one. What is the first thing that springs to mind? Many would say it's the dedicated job boards, and rightly so. It is, in fact, the best spot to start with – platforms like Toptal, Codeable, or the official WordPress Job Board are great places for finding talented freelancers. The problem is that some of the best WordPress developers don't use job boards for advertising their services. They're often found through word of mouth – so it's always a good idea to have a chat with your friendly contacts in the industry. If you can't or won't talk to, e.g., your direct competitors, you may also check if there's a discreet "Created by…" link at the bottom of their website. As they say (do they though?), all is fair in love and recruitment.
3. Check the Portfolio
Once you've found your potential match, it's time for thorough vetting. And you kick-start it by checking the portfolio. Every professional dev has one, so better steer clear from people unwilling to share it with you. You're at risk of taking a leap in the dark and eventually ending up with an inexperienced freelancer unable to deliver on his promises. An ideal portfolio should contain most, if not all, of the following elements:
Successfully delivered projects
Industry statistics
Client Testimonials
Case studies
By checking the earlier work samples, you'll also get an idea of the developer's style (crucial for front-end projects) and ability to deliver customized solutions. Please note, though, that sometimes companies make their own changes after the project is delivered so a live website may reflect poorly on the developer without a fault on his own.
4. Study the Customer's Reviews
We've mentioned it already, although we feel it deserves a separate paragraph. Client review aggregators, like Clutch.co, are a fantastic tool for vetting companies you plan to start working with. Impartial Clutch interviewers gather the feedback, so honesty is a given. When the development company you're checking is on Clutch (or another similar platform), and the reviews are raving, you're on the right track. After all, there isn't a better case for making an informed decision than unbiased opinions.
By the way, if you want to see an example of an impressive Clutch profile, check ours. It's awesome; we kid you not.
5. Test their knowledge
Throughout the vetting process, you may want to adopt a more hands-on approach and question the developers directly about their technical prowess. There's nothing wrong with asking about their familiarity with the latest WordPress features or security measures they find essential. During the interview, you can also get a more detailed insight into the array of technologies your potential hire is comfortable with. Unless you're a developer yourself, you need to do some research first, but the effort is definitely worth your while as it can help you dodge regrets in the future.
6. Determine the communication style
Lack of regular, effective communication can jeopardize even the simplest of projects. And it can get incredibly frustrating too. That is why you must ascertain whether the dev's communication style is compatible with yours. Some people prefer to receive feedback on completed milestones, and others need more frequent updates; some like to hold routine conversations via phone, while others mainly use emails. Whatever your style is, ensure both sides are on the same page. Just remember that your requests' turnaround time should always be agreed upon in advance. It's imperative, especially if the developer (or an agency) is also expected to be responsible for the site's maintenance. Trusted companies, like Develtio, offer a generous Service Level Agreement (SLA), which guarantees the shortest response times possible, so that's one less thing to worry about. Lay out your expectations in the beginning, and define SLAs upfront, to avoid disappointment in the end.
7. Consider Their Approach
Often, a lack of skills or poor communication is not to be blamed for a failure. It's the hiatus between the client's and the developer's idea of the process that drives the project into the ground. Sometimes, the customers expect the developer to bring ideas to the table, while they just have a vague notion of what their website should look like. Some developers don't mind being asked for a creative contribution; others are there only to implement the client's finite vision. Either approach is perfectly acceptable, but it's one thing that needs to be clarified before decisions are made.
The best WordPress developer will always be the one who gets you and your process.
8. Go For the Best Value, Not the Best Price
In the world of software development, "cheaper" often means "more expensive" in the long run. Some developers will present you with a very affordable quotation, and that's absolutely fine. But it's the small print that matters. If you're on the prowl for the best WordPress developer, first discuss the available level of support. As it may turn out, the reasonable pricing applies only to the building stage, so any additional support afterward will be charged separately. Consider the total cost of the website development plus the maintenance premium, and only then will you be able to figure out the actual value of the service.
Conclusion
It's a daunting task to search for the Best WordPress Developer. And even when you discover one with proper experience, skillset, and communication style, you may still find yourself short of options because of their availability or your budget constraints. Nevertheless, you should always think twice before you settle for the second- or third-best. Sometimes it's just better to reconsider the schedule or accommodate your budget in order to deliver the project you want, not the project you could have. And if you're still unsure about how to choose the best WordPress developer, just get in touch with us. At Develtio, we specialize in WordPress development – maybe it's us you were searching for all along?
What can we do for you?
Talk to us about your project and let's start building it together!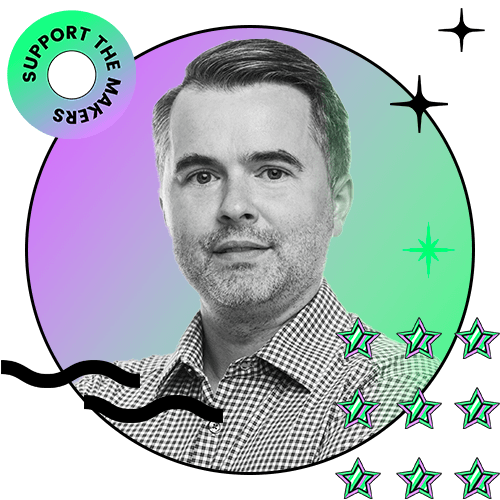 Maciej Kopczyński
Managing Partner, Develtio