Back to blog
How a bad website design affects your business?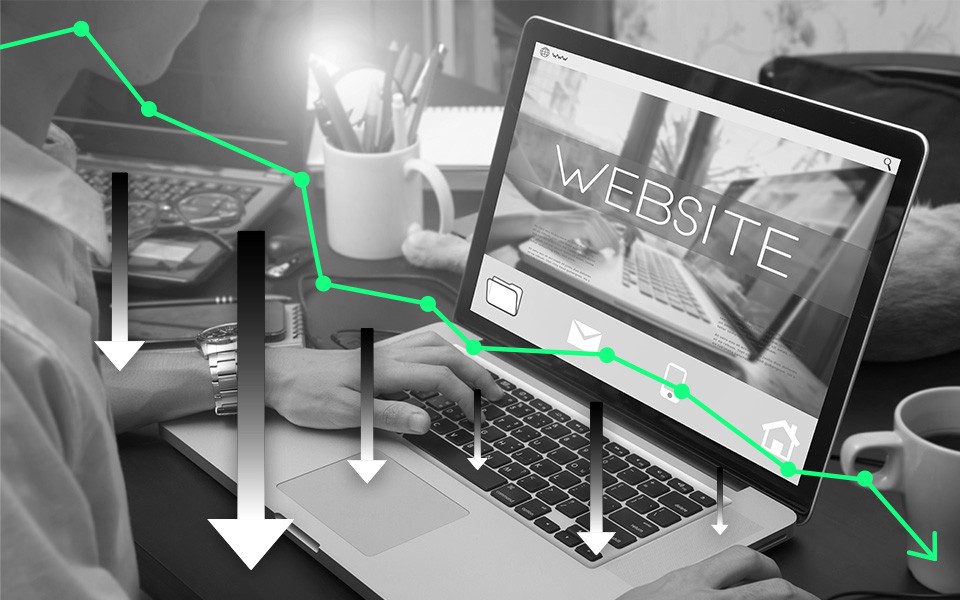 In today's digital age, it's not enough that you have a solid, reliable business that delivers. It's not even sufficient to simply have an online presence either. What your company needs for optimal functioning, is a responsive, immersive, visually appealing website that ranks well. It may sound daunting to create and maintain one, but you cannot escape the reality of the online world. Surprisingly, there is still a lack of awareness and concern about the importance of user-centric web design among site owners. But budget limitations and insufficient technological knowledge can no longer be used as excuses. If you don't have a well-designed website, your competition doesn't even have to try hard to win over your potential clients.
5 ways a bad website design can harm your business
A while ago, a friend of mine decided to leave the corporate world and start her own public relations practice. I visited her page once, and all I saw was a picture of her and contact details. My first thought was – surely, she changed her mind, found another job, and ditched the idea of starting a solo career. It turns out she went on with her plan, but the empty website gave me a completely different impression. Think of how many other potential clients walked away when they saw what I saw. So many missed opportunities to grow the audience.
Do you know in what ways web design can influence your business?
1. Damaged credibility
I cannot underline enough the importance of your site's design. 94% of online first impressions are related to design, so no company can allow itself to treat this issue lightly.
Perhaps it's not fair, but your company, product, and service will be immediately judged based on what the audience sees on the page. Over three-quarters of visitors make this connection, whether consciously or not. Unfortunately, they also link the page design to the perceived level of your company's overall professionalism. Suppose the website offers them a poor user experience, lack of content, and unattractive visuals. In that case, they may assume that you put little effort into various business activities, both online and offline. Consequently, their level of trust in the company's abilities and professionalism lowers. That leads straight to:
2. Losing potential clients
For a business to grow, you need a constantly evolving audience. But let's face it – current and potential customers are demanding. Even me and you, no matter how tolerant we believe we are. Do I want to spend precious time digging my way through a cluttered website with no explicit content hierarchy when I can buy something from another company in several clicks? Not if I have a choice. I came to the website to fulfill specific needs, and I want to achieve my goals as quickly as possible in a few easy-to-understand steps.
Visitors frustrated with their online experience (be it a slow-loading site, broken links, or unattractive content) will probably leave and never come back. In fact, as many as 88% are less likely to return to the poorly organized site. It would be a great shame to dedicate a significant part of the company's budget to marketing activities and still fail to attract clients because of the website design.
3. Bad design will cost you money.
So, you have a site; you paid someone to build it, and you invest in hosting, updates, and maintenance. If the efforts made to put the product or service online do not lead to conversions, it's money down the drain. The website should serve its purpose – attracting customers, encouraging them to interact with the content, and eventually convincing them to purchase. But if they run away because your online offer scared or bored them – you're likely to experience a loss in sales and revenue.
4. Your ranking on Google suffers.
One of the things that a company must do when it decides to go online is to create a search engine optimization (SEO) strategy. You can have a stunning, modern-looking site, but if you don't optimize it, there is a chance you will be the only one admiring its beauty. If you don't want your website to remain undiscovered, SEO is the way to go.
But remember that SEO must go hand in hand with the quality and clarity of the design. Google analyzes many factors – from page loading speed to proper grammar, to content value and site architecture. If you want to score high in search rankings, you need to consider all these elements and many more. For example, dated websites not only give a bad impression to the customer and make the company seem out of touch, but they also suffer in rankings.
5. It gives the impression that you're out of business.
The worst thing that could happen is if your website gives the impression that your business doesn't exist anymore. If the site's look and content are out of date, someone can easily assume that it's just a digital remnant of a company that was on the market once. Don't be your own worst enemy – it will take seconds for the visitors to decide whether they will be turning to your competition instead.
What makes a bad website design?
Poor user experience
There are some things that customers expect when they land on the website, and several that they will simply not accept. One of them is poor user experience. According to Peter Morville, a designer and one of the pioneers in the UX field, these are the facets of a good user experience design:
Useful
Usable
Findable
Credible
Desirable
Accessible
Valuable
We've touched upon the issues of credibility and findability, but there are other factors you should consider if you want to attract visitors and turn them into customers. The first is slow page loading time. The days when the user was willing to wait for the site to open are long gone. Impatient users will not hesitate to jump on another site that loads faster by a second.
You have to keep an eye on clutter and difficult-to-understand page navigation. Sites overloaded with text, graphics, and pop-up ads are distracting and make it hard for users to find the information they're looking for. Poor navigation structure makes it almost impossible to understand the next steps that visitors need to take to find a solution to a problem, or purchase a product. Navigation should be eye-catching and clear.
Include:
Menus with easy-to-understand elements and a clear path toward completion of the task;
A way to get to the home page quickly – for example, a clickable Logo that brings the customer back to start;
Call To Action buttons – make sure that they're visible, enticing, and indicate their objective.
Get rid of:
Broken links. Double-check links to ensure that all of them are functional and lead to the right places.
If you want customers and competition to take you seriously, you need to ensure that your website is compatible with different devices. People spend more time on their smartphones and increasingly less using desktops. Last year, almost 60% of the world's Internet traffic came from mobile devices. Moreover, research shows that 61% of visitors have a higher opinion of the sites with responsive design. If you're still not convinced, remember that mobile accessibility is one of Google's ranking factors.
For me, what makes for a poor user experience is the music that automatically plays whenever I open a page. And if I can't find the switch-off button quickly, I will certainly leave and never return.
Unattractive visual design
Choosing the right aesthetics to achieve optimal usability is a delicate balancing act. You can't put on too many or not enough graphics, animations, and colors. However, there are a few basic rules that website owners should follow:
Use a grid to organize your site and plan the image hierarchy to facilitate navigation;
Do not publish low-quality photos and videos;
Choose the colors that match the brand and are pleasantly balanced. Dig into color psychology. For example, did you know that red is not suited for luxury goods and blue may curb appetite?
Ensure readability with the use of correct, matching fonts, contrast, and the white space;
Break up the walls of text into smaller blocks. Use bullet points, lists, and headings to highlight messages.
Whatever you do, make sure that your website does not look like this: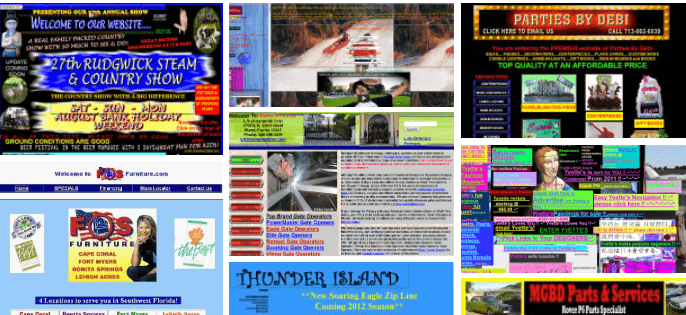 Content without a value
Do you know why they say that content is king? Because it affects everything: Google rankings, user experience, and conversion rates. But content strategy must be carefully considered – there is no point in spending hours writing articles and blog posts if they are not helpful or do not serve any specific purpose. You need texts relevant to your customers' needs – providing information, tips, and tutorials. You also need actionable content, which means that it guides the reader or viewer to product pages, newsletters, contact pages, or your online shop. Always make sure that your content is updated and relevant – if you don't keep up with trends, it makes you look like you don't even try to stay active on the market.
Interactivity is not only attractive but essential for the web if you want to grow the audience, so give your visitors a chance to participate, comment, react and share. Interactive elements will help increase the length of engagement with your website, facilitate feedback, and provide valuable insights into what users like and dislike about your page.
Bad website mistakes – how to fix them?
What if you already have a website, and you know people visit it to check out your products, but you never hear from prospective clients. Is all hope lost? Good news – it's not! These are the things you can do to improve the website design and ensure the success of your business:
Make the purpose of your site clear
Present professional, modern, and aesthetically pleasing design
Arrange elements in a logical way
Fix navigation
Remove unnecessary content and broken links
Use readable fonts, white spaces, and balanced colors
Ensure the website's compatibility with every device
Display contact information, publish FAQs and testimonials
Check loading speed
Optimize the content
And, most importantly – update frequently.
Conclusion
Building and maintaining a website is a holistic, complex, and multi-layered task, which should become a crucial element of the business strategy. Even though you feel inclined to spend less on web design or take the do-it-yourself approach, consider how the polished, visually attractive site can influence organic traffic, conversion rates, and sales. Realizing that bad website design may cause real damage to your business will hopefully encourage you never to neglect this issue again.
What can we do for you?
Talk to us about your project and let's start building it together!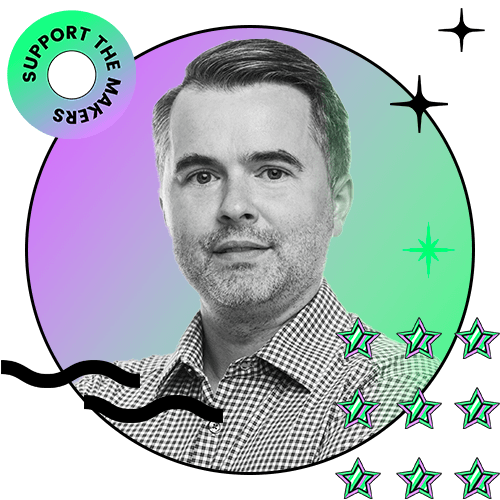 Maciej Kopczyński
Managing Partner, Develtio