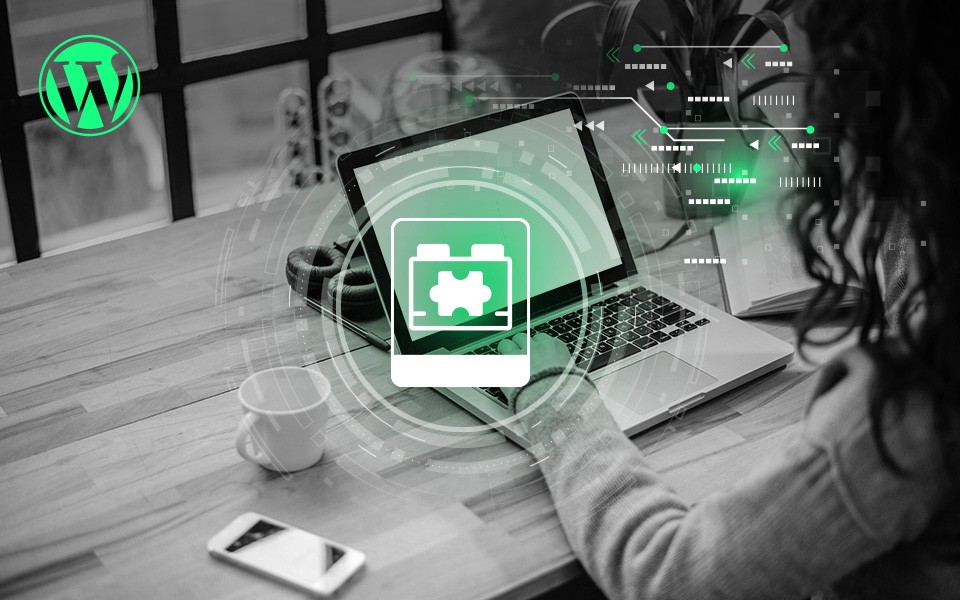 Owning a website, especially a successful one, is a never-ending endeavor. From publishing content and interacting with visitors to performing backups and security checks – the job is never fully complete. Luckily, it's not like you need to do everything manually, as you can rely (partially at least) on WordPress Automation Plugins. An experienced website owner knows perfectly well which tasks require his undivided attention and which can and should be automated. So, if you've just started and feel a bit overwhelmed with the website maintenance duties, or you need a refresher – we have you covered. Read on to learn about the best WordPress Automation Plugins.

No serious conversation about WordPress automation can take place without mentioning Uncanny Automator. This is the ultimate tool for linking various apps and plugins to create sequences of automatically executed actions. And all that can be achieved without writing a single line of code. With Uncanny Automator, you get:
400+ automation triggers and actions
Integration with 80+ WordPress plugins and third-party applications
Option to delay or schedule an action
Buttons to trigger any string of actions on demand
This excellent plugin allows you to add multiple actions executed with a single trigger. Say a customer clicks the "Buy now" button on your website, following actions are instantly performed:
The product is purchased
Slack notification is sent to your product team
Google Sheet entry is created
The client is added to a membership database
The client's email address is added to a newsletter
The process of linking triggers and events is very streamlined and user-friendly. You can create a "recipe" (workflow) within minutes and link various external apps from the comfort of your WordPress dashboard.
You can use Uncanny Automator for free, and you still get access to over 100 triggers and actions. The paid, Uncanny Automator Pro option makes it possible for external apps to trigger recipes, as well as allows scheduling/delaying actions, setting buttons triggering workflows with a click, and linking two WordPress sites with the same workflow. On top of that, you get all 400+ triggers and actions and access to premium support. Basically, if you're serious about WordPress automation, the Uncanny Automator plugin should always stay on your radar.
Uncanny Automator alternative: AutomatorWP
If you're on a budget or need only selected premium features, you can consider AutomatorWP. This free plugin offers more triggers and actions than the unpaid version of Uncanny Automator and allows you to buy specific extensions (like webhooks or action scheduling) separately. This makes AutomatorWP a more affordable option than the Uncanny Automator Pro subscription plan. You still get integrations with WooCommerce, MemberPress, and other popular WordPress plugins, as well as a user-friendly editor. AutomatorWP may not be as feature-rich and popular as its main competitor. Still, it gets the job done and should be considered a viable alternative and one of the top WordPress automation plugins around.

Over five million installations – that's how immensely popular WPForms is. This beginner-friendly plugin helps you build various contact forms and automatically export the submissions to your CMS, email marketing tools, Google Sheets, etc. The interactive forms are built with a drag & drop interface, making the process remarkably streamlined and time-efficient. WPForms can be easily integrated with other tools and plugins (e.g., Uncanny Automator) and contains over 400 pre-made form templates. You can automatically subscribe your site's visitors to email marketing lists and submit contact form details directly to your CMS without the hassle of manual export. In case it's only simple forms you're after, the free Lite version should be more than enough. For more advanced form building, you'll need to reach into your pocket eventually – WPForms offers four pricing plans tailored for various clientele, both big and small. If your WordPress automation needs revolve around client interactions, WPForms is the way to go, as millions of satisfied users would concur.
Slightly less popular than WPForms, but equally competent – Ninja Forms offers much more than just a smashing name. It also boasts a drag & drop interface, making it extremely friendly even to users with non-existent coding knowledge. You can integrate it seamlessly with various email marketing tools and automate the process of adding users to your database, newsletters, etc. Its free version includes 27+ field types, unlimited forms and forms submissions, spam protection, and many more. And if you're interested only in a single premium extension, you can buy it separately without signing up for a yearly subscription plan. There's not much to tell between Ninja Forms and WPForms regarding features; it's just a matter of preference. Either plugin can take your WordPress forms automation to the next level, and you'll never want to look back.

With so many social media platforms in the mix nowadays, keeping your various feeds up to date can be a chore. Luckily, with plugins like Blog2Social, you can easily automate the process and worry only about the quality of content. Blog2Social allows you to:
Auto-post and cross-post on several social media platforms, e.g., Facebook, Twitter, LinkedIn, Instagram, Pinterest, Reddit, and many more
Auto-schedule your post submissions with different publication times for every platform
Automatically turn your posts into a format customized for each social media platform
Automatically generate hashtags from the tags included in your posts.
The free version of Blog2Social already offers a lot, but most WordPress automation features are available only for users subscribed to paid pricing plans.
Even though it's slightly more popular than Blog2Social, SNAP gets quite a lot of negative ratings for insufficient support and communication on the plugin author's part. That's why we consider it an alternative and not a full-fledged recommendation. These concerns aside, SNAP remains a very competent social media WordPress automation plugin, with the ability to set up automated posting in an unpaid version. All major social media platforms are supported, and the paid version gives you access to post scheduling, proxy, and additional filters. SNAP could definitely use more love from its creators in terms of interactions with the community, but technology-wise it's still a solid piece of software worth checking out.

WordPress automation can be highly beneficial when managing backups of all sorts is at stake. Setting up a regular site backup is one of the first things any responsible site owner should look after. UpDraftPlus allows you to schedule a full WordPress site backup and save it in a chosen location or a cloud. The backup files can be quickly restored at any point, and with UpDraftPlus, the process itself is surprisingly fast and doesn't use server resources excessively. What makes the UpDraftPlus stand out from the crowd is the option to automatically back up your site before any plugin or theme update changes to WordPress core files. The free version of the plugin is enough to automate your backups, but with the Pro option, you get:
Incremental backups
Multisite compatibility
More storage integrations (Azure, OneDrive, SFTP, etc.)
Database backup encryption
UpDraftPlus has been chosen by over 3 million WordPress website owners, and its 5-star rating clearly proves the plugin deserves your attention.
Another great plugin from Automattic – the creators of globally recognized WooCommerce. JetPack Backup is a fantastic option for users of the main Jetpack plugin who are already subscribed to one of its paid plans. JetPack Backup can be used with any website, but it's been created specifically with WooCommerce in mind. It gives you the possibility to restore your website with all current products and orders intact and customize backups for WooCommerce tables. JetPack Backup doesn't have a free version, but it's an excellent choice for those already using the all-in-one Jetpack plugin for their security, performance, and marketing needs.

Making sure your database doesn't hold any unnecessary entries is crucial to keeping your website running smoothly. The process must be performed regularly to be effective, making it an ideal candidate for WordPress automation. WP-Optimize allows you to automatically remove trashed, rejected, and expired data in scheduled time intervals. And with the help of the previously mentioned UpDraftPlus, you can automatically activate a pre-optimization backup. There's more to WP-Optimize than just database optimization, though. Caching pages and image compression features can also be automated, making it a great all-in-one WordPress automation plugin dedicated to the speed and performance of your website. WP-Optimize can be used for free; its paid version comes with advanced scheduling options and Multisite support.
WP-Optimize alternative – WP-DBManager
No bells and whistles on this one – WP-DBManager is about your database maintenance and nothing else. But it does what it's supposed to do in an extremely efficient manner. WP-DBManager can optimize, repair, and backup your database, and all these tasks can be easily automated. If you don't need other features provided with WP-Optimize, then WP-DBManager makes for a great choice, especially given the fact it's available for free without any obligations.

If your website holds a lot of images, you know perfectly well that proper image optimization is a key to maintaining the site's responsiveness and acceptable loading times. Resizing every single image manually can be a time-consuming endeavor, so why don't we automate it? Smush gives you precisely that, allowing users to compress images on-the-fly when uploading. This popular plugin is highly praised for its effective compression algorithms that preserve image quality while significantly reducing its size. Smush works with PNG, JPEG, and GIF files; paid Pro version adds support for WebP format and removes the 5MB file size limit.
Unlike its competitor, EWWW Image Optimizer supports files bigger than 5MB in its free version. But if you want to achieve comparable compression rates, you need to pay for the Premium plan anyway. EWWW IO supports automatic compression scaled to fit the page and device size. Both plugins are equally popular and offer similar features; therefore, we can't point out which one is decisively better. Users rate Smush slightly higher, so this may be your clue. Nevertheless, EWWW IO is definitely worth checking out.
Utilize WordPress automation to the full
Having your WordPress website adequately automated can make a world of difference. It saves you a lot of time and ensures specific crucial tasks are routinely executed even when you're not around. WordPress automation is not only about "working smart, not hard," but can also be vital for your site's safety and performance. Do not hesitate and implement WordPress automation as much and as often as you can. And if you need to take it a step further, just get in touch with us. At Develtio, we build cleverly automated WordPress websites because we know the value of our clients' time.
What can we do for you?
Talk to us about your project and let's start building it together!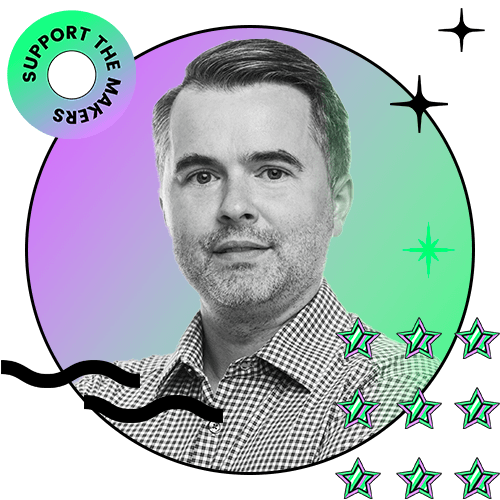 Maciej Kopczyński
Managing Partner, Develtio