Back to blog
Why companies should start using Augmented Reality
Augmented Reality (AR) solutions are making waves in the business world. With 83.1 million people in the US using AR in 2020, the global market is estimated to reach $50 billion in 2024 (approximately a 216 million user base). Still, some companies hesitate to invest in Augmented Reality, even though the technology is easy to implement and equally straightforward to grasp by its users. Read this article to find out why we believe that using AR is not only beneficial but also vital for your business.
What is AR?
The idea behind Augmented Reality is to enhance the view of the actual physical world with computer-generated content.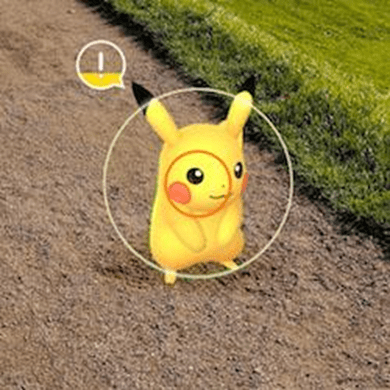 Suppose you"re watching a movie, exploring the surroundings, or looking at a specific product.
In that case, AR adds virtual elements and 3D models and augments the real-life object by enriching it with digitally generated visuals and sounds. You could even say that this technology improves physical reality and makes interaction with objects more enjoyable and immersive.
Do you remember, or maybe you"re still an avid player of Pokémon Go ? This is an excellent example of how Augmented Reality can be used.
Augmented vs. Virtual Reality
At times, there seems to be a little confusion about the difference between Augmented and Virtual Reality (VR). But make no mistake, they are only seemingly similar. So let"s quickly compare the two:
Virtual Reality creates an entirely virtual, simulated environment accessible using a dedicated device, such as a VR headset. What VR shows you may resemble real-life experiences and surroundings but is 100% computer-generated.
Augmented Reality is easily accessible through a smartphone or tablet (a camera-equipped device). It links the physical and digital worlds. Its goal is to supplement what the user is already seeing with digital content.
The Benefits of Using AR
AR solutions can be used internally (in this case, we"re talking about enterprise AR) or externally to enhance the customer experience.
Enterprise AR solutions aim to improve different internal processes, from logistics, to manufacturing, training, or maintenance:
AR assistance is used, for example, in troubleshooting and repair; it allows employees to collaborate effectively even if they are not in the same physical space.
Logistics apps can help locate and register objects.
Training applications allow employees to explore the workplace remotely.
AR in product development facilitates location-independent human collaboration and early identification of problems. It also saves costs related to expensive prototype production.
But it's the customer-facing use of AR that gives the business a massive advantage. Here are some examples of how companies can benefit from Augmented Reality:
Marketing boost. Did you know that providing immersive experiences rather than traditional 2D materials can result in even seven times higher engagement rates ? AR is increasingly more popular in advertising as it generates an unprecedented buzz around the product.
Coca-Cola"s AR Christmas campaign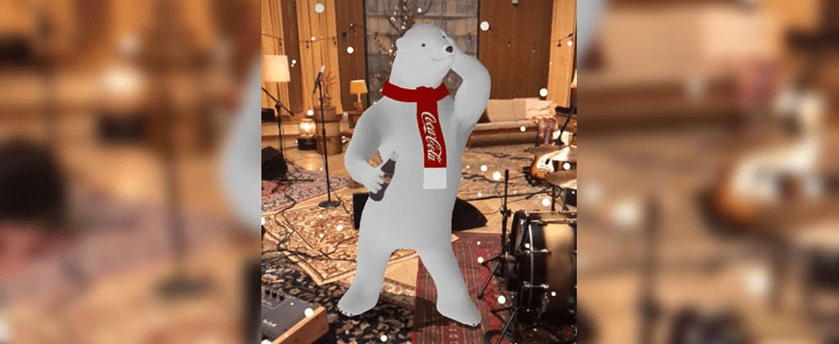 Source:
https://www.coca-cola.pl/baw-sie-dobrze/ciekawostki/swiateczna-kampania-coca-cola-w-rozszerzonej-rzeczywistosci-ar
Increased sales. If you are looking to skyrocket conversion rates, AR is your choice. Two words: convenience and personalization. Augmented Reality provides an entirely new way of online shopping for the customer, who can now try on clothes and make-up or choose objects and move them around simply by using their smartphone. Staying in familiar surroundings allows for customized messaging and provides a personalized experience.
Moreover, AR helps drive sales of similar products, which is excellent news for manufacturers and retailers. For example, if someone buys a chair, the AR app used for purchase can suggest other supplementary design elements.
ColorSnap Visualizer by Sherwin Williams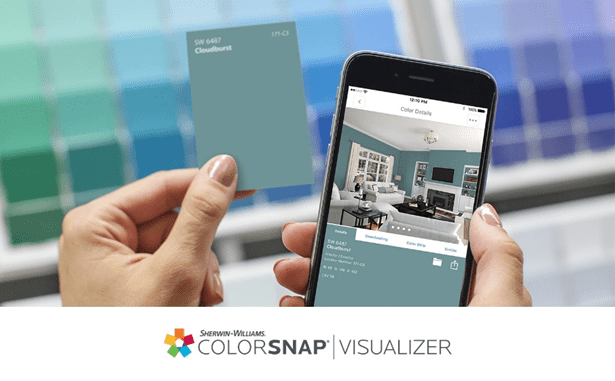 Source: https://www.sherwin-williams.com/homeowners/color/color-tools/colorsnap-mobile
Reduced returns. The AR solutions provide the customer with detailed information on the product"s visuals, space, materials, and how it fits into the real world. That significantly reduces confusion and buyer"s remorse. For example, Shopify noted a 40% drop in returns after they started implementing AR visualization. The average return decline for AR users is estimated to be between 20 and 40%, depending on the industry.
Zehnder decorative radiator app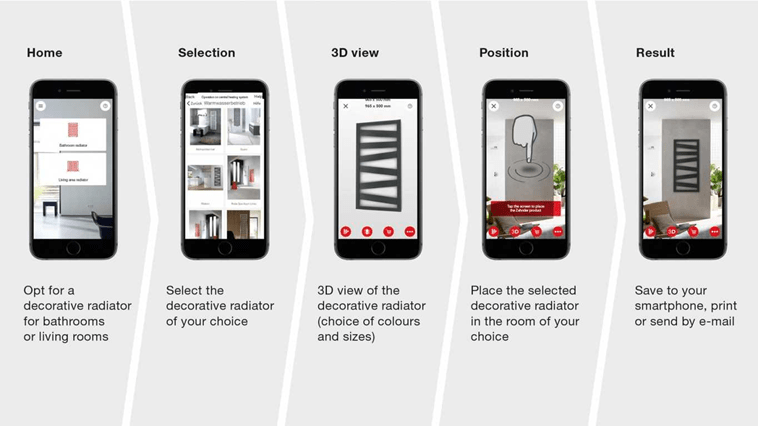 Source: https://www.zehnder.co.uk/my-zehnder-3d
Support for every element of the customer"s journey. In the awareness stage, the potential buyer learns about a certain product and downloads the app to explore it.
In the consideration stage, the AR can be a godsend. The application is used for researching a brand, including its less obvious offers not available in the physical store. Model products' presentations are a great way to let users 'try them before they buy them' and explore available options.
When the decision about a purchase is made, but getting to the store is inconvenient or impossible, the app showcasing the products comes in handy. Connecting the application to the online store or linking the digital with the physical in-store experience is easy. This is where, for example, having virtual dressing rooms works to the retailers" advantage. It"s all about removing consumers" uncertainty by letting them test and explore the products.
Stemeseder AR door configurator: https://www.youtube.com/watch?v=xvxBkCXzIso
An immersive experience. When you take an interactive experience to a new level, you can be certain that the customer will do more than just glance over your product. Your brand becomes more upscale and memorable. Take advantage of the fact that not everyone uses this solution just yet. Be bold. Be different.
Daikin Air Conditioning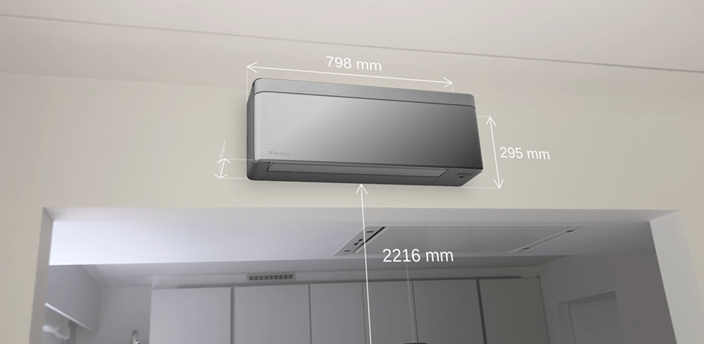 Source: https://play.google.com/store/apps/details?id=it.daikin.Daikin3D
Easy product demonstration. One of the huge advantages is that AR brings the store to the customer. The user doesn"t have to leave the house to explore what the company has to offer. Moreover, they can visualize and amend the objects freely. Unlike physical shopping, where sampling is often tricky, AR gives various product design options. Once again, convenience is vital.
But there is more. AR allows businesses to cross geographical barriers, showcase their products everywhere in the world, and thus attract customers from different markets. Never before has business expansion been made so easy.
Luminaire app for lighting business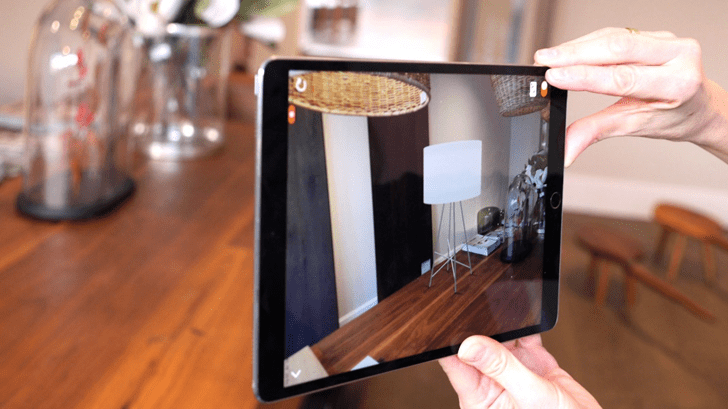 Source: https://luminaire-ar.com/en/home/
AR application types
Houzz Virtual Tile app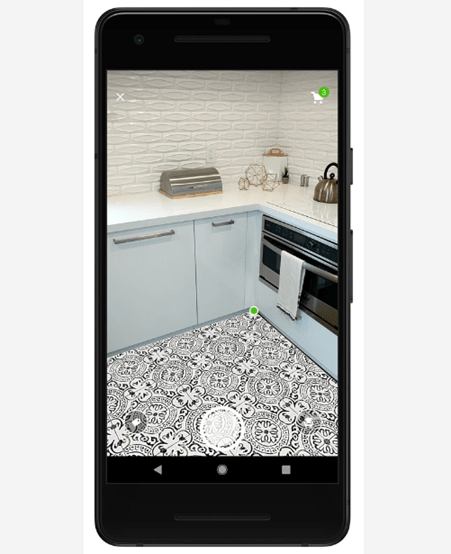 You can find AR apps in a growing number of industries: healthcare, manufacturing, retail, automotive, design, real estate, art, gaming, pharmaceutics, and education.
The use options are virtually unlimited – from IoT to AR lenses, virtual changing rooms, space visualization and color matching tools, in-store interactive displays, product configurators, and virtual showrooms.
Source:
https://www.houzz.com/magazine/cover-your-floor-in-virtual-tile-using-houzzs-enhanced-app-stsetivw-vs~120321326
There are different kinds of Augmented Reality apps:
The marker-based app uses image or marker recognition (it could be a 3D element or a QR code, barcode, symbol, or icon). The camera captures the trigger, after which the required object is displayed.
A location-based app scans and identifies the environment. It uses GPS, a compass, or a location detector to present objects based on the user"s location.
Superimposition-based AR is typically used in healthcare – it overlays an image of the physical environment with a replacement view of an augmented object.
Projection AR is based on the projection of light on a specific surface to establish the object"s orientation, location, and depth. It"s often used in engineering or architecture.
Rug sales app by INHAABIT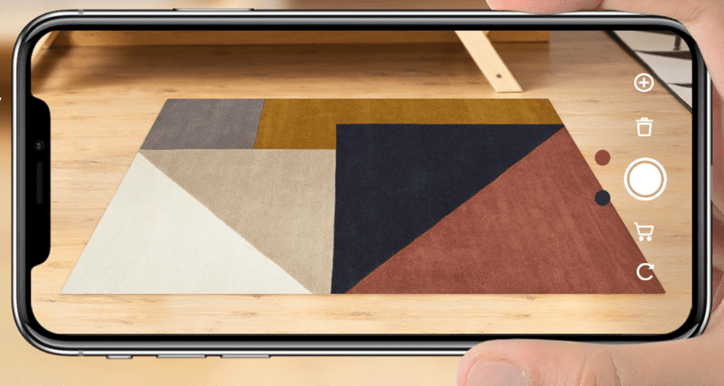 Source: https://inhaabit.com/augmented-reality-rugs/
AR vs. WebAR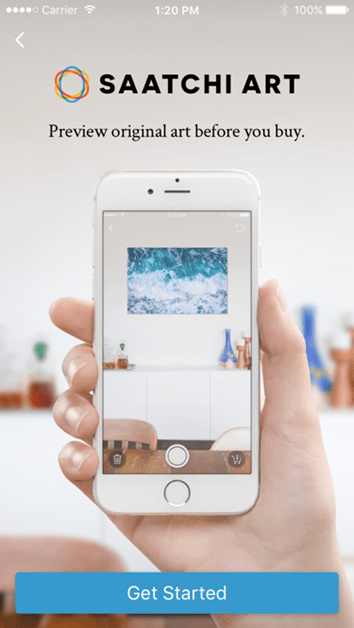 You will hear about both, Augmented Reality and Web-based Augmented Reality (WebAR) on your business journey. Here is how they differ.
A Web-based AR, unlike traditional AR, doesn"t require users to download and install the app to make it work. Instead, the content is available through the web browser. As a result, WebAR applications are more straightforward, easier to develop, and more cost-effective.
However, they have poorer customization options and lower image tracking and visual quality than app-based AR. Still, they prove very useful when you focus on basic product display, in case you need a simple, customer-friendly solution or plan to launch a new product line quickly.
Saatchi Art View in My Room app (example of WebAR)
Source:
https://canvas.saatchiart.com/art/art-news/view-art-in-your-room-with-the-saatchi-art-app
Your next steps
The AR app will typically include features such as GPS, map integration, camera, marker recognition, and a 3D visual library. Building such a tool is not overly complicated, and creating a WebAR solution is rather straightforward. It"s even easier if your business already has 2D and 3D computer-aided design (CAD) files and models of real-life objects.
If you possess technical knowledge, you can try to develop an AR app in-house, but we recommend contacting specialists. Hiring a development team is your best bet to have the project run by professionals and delivered on time and within budget. We invite you to contact our experts in Develtio to discuss the AR solutions we can build together.
A solution for garage doors by Wiśniowski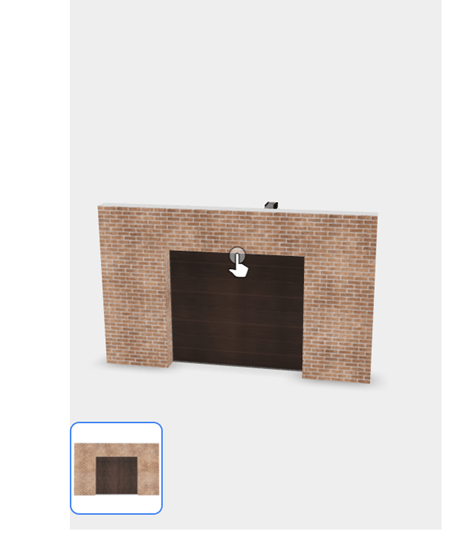 Source: https://develtio.com/wisniowski-ar/index.html
What can we do for you?
Talk to us about your project and let's start building it together!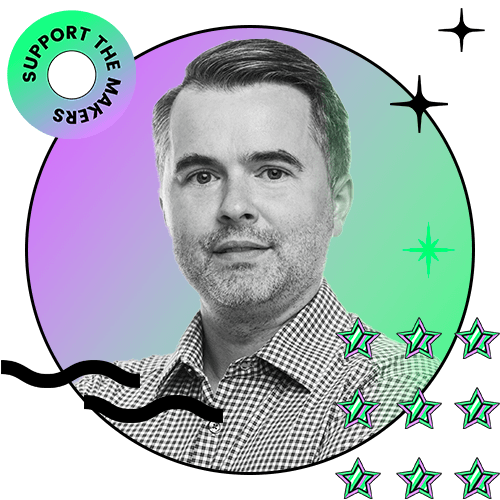 Maciej Kopczyński
Managing Partner, Develtio