Back to blog
How to create an email newsletter in WordPress – 9 best newsletter plugins in 2022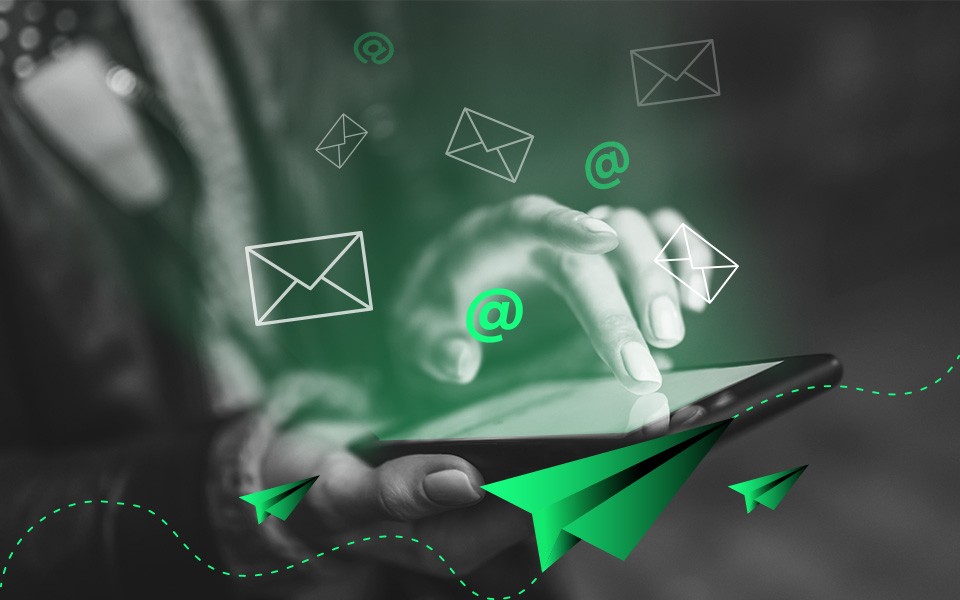 If you want to build a relationship with your audience and keep them coming back for more updates and information, you should create a newsletter.
Business owners, bloggers, and consultants – reach out and put your content out there. Use a cost-effective marketing strategy and draw traffic to your website. We'll tell you how.
But do you really need a newsletter?
You may often ask yourself this question, especially if people around you talk about how much you should invest in Instagram rather than the "dying" email medium. This marketing tool was traditionally used and considered effective already before the pandemic, but the period of enforced social distancing further changed consumers' online behavior and turned regular inbox checking into one of the common past times.
To all the doubters out there: email marketing is alive and kicking! And contrary to widespread belief, its importance is expected to continue growing in the future.
If you still don't believe in the power of email, I will let the astonishing statistics speak for themselves:
The number of email users in the world was estimated at around 4.3 billion in 2022.
Email engagement is constantly growing: 78% of marketers have seen an increase over the last year.
Even though social media are extremely popular, 80% of marketers would rather give up social channels than this marketing method.
And 59% of B2B marketers find email the most effective in revenue generation.
In 2019 email marketing ROI was 4200% (for every $1 spent, email marketing returns $42).
Newsletters and email let you stay connected with website visitors because, when done right, they are personal, targeted, purposeful, and build trust in your business. They are a terrific way to inform customers about your services and products, remind them about deals and sales, and provide valuable content highly appreciated by the audience. Still, many emails never reach the user's inbox or remain unopened. Learn what to do to turn visitors into leads and, eventually, paying customers.
Before you send a newsletter
No campaign will be successful unless you take some necessary preparatory steps. First, define your audience and the goals you want to achieve. What is the purpose of this activity? Do you want to present new products, generate traffic, or share knowledgeable content? Based on who you target, do you think they'd rather receive reminders about discounts, information about blog posts, or general updates about your products and services? If you're not sure, use polls, surveys, or ask your customers on social media.
Prepare content that will bring real value to your customers, build an editorial calendar and always write with utmost care and attention to style and grammar.
Pay attention to headlines – it takes one catchy subject line for the visitor to open the email. And possibly future ones. Include curiosity elements, questions, tips, and above all – personalize as much as you can. Address the needs of the user based on his behavior history. Write the compelling body of an email with an exciting lead, and don't forget to add Calls To Action (CTAs).
Once you define goals and the audience, and identify what you want to write about – choose the best newsletter plugin designed for your purpose.
Discover the WordPress newsletter plugin that's best for you
The abundance of newsletter plugins available on the market may make your head spin. Rich offer is a value for your business – you can browse options to choose the one that suits you best in terms of available features, integrations, and pricing. But if at any point you'll get lost in the multitude of options, remember these few valuable tips:
An effective newsletter plugin should have an easy-to-use interface (drag-and-drop editors are the most efficient)
You will benefit from a ready-made collection of responsive and customizable templates. Make sure they're mobile-friendly.
Search for simple contact list management solutions and performance tracking options for your campaigns.
Availability of tools allowing for segmentation of email lists and sending targeted newsletters is crucial – marketers who used segmented campaigns noted up to a 760% increase in revenue!
The solution you choose should ensure that your emails will not end up in spam. Focus on the one that offers opt-ins for users (allowing them to voluntarily subscribe to the mailing list by completing a form on a dedicated page) and compatibility with the trusted SMTP.
SMTP, which stands for Simple Mail Transfer Protocol, is used to send messages between email accounts. It uses proper authentication to ensure that your messages do not end up in the junk folder. Although, in theory, you could send emails directly from WordPress, they are often identified as spam and, as a result, go missing.
9 best WordPress Newsletter Plugins
There are several types of WordPress newsletter plugins – some are connected with third-party email marketing platforms; others let you draft emails inside WordPress. There are also solutions that integrate all email marketing services and plugins of similar functionality. They are used primarily to expand your email list.
Let's look at the top-recommended and most popular WordPress newsletter plugins.
Shout out to all the newbies worried about how complicated it will be to create their first newsletter. Constant Contact was made specifically with beginners in mind. One of the fastest-growing email marketing services in the world already does almost everything for you: from sending targeted automated emails, easy tracking and reporting to built-in social media sharing solutions, free image library, email automation, surveys, and even online donations. And if you get lost, the support is available via chat, phone, email, and resource library, not to mention a vast proactive community. This is a good solution for start-ups, small businesses, and event-running organizations, but not for those in need of advanced automation.
Key features:
Easy integration with digital tools, e.g., Canva, Shopify, Salesforce, Zapier, Adobe Commerce, Aurea List Manager
Option to resend emails to people who did not open them
Large template library
This is one of the best newsletter plugins available for WordPress, already active on 300.000+ sites. A constantly evolving solution, once installed, collects emails and can send an unlimited amount of newsletters to an unlimited amount of subscribers. With tracking! Perfect for targeted campaigns, it includes customizable themes, subscription widgets, pages, and forms.
Key features:
Easy-to-use drag and drop composer
Complete set of statistics data, including open mails and total sent
Extensive SMTP support
Freemium pricing model
Created in 2011 and entrusted by over 500.000 WordPress sites since MailPoet takes pride in its user-friendliness and beautiful templates optimized for all devices. The free option includes all the main features, such as post notifications, welcome emails, customizable form templates, and interest-based subscriber segmentation options. Once you gain over 1000 subscribers, you can switch to the paid offer with detailed engagement statistics and Google Analytics integration.
Key features:
Manages actions from the WordPress dashboard
GDPR compliant and translation-ready (20 language translations are already provided)
Offers complete WooCommerce integration with specific segmentation options for sending targeted emails
Available for prices starting from $69/month after the 30-day free trial, Jackmail is the 1st WordPress newsletter plugin with a built-in SMTP server to ensure that your emails don't end up in spam, and you don't have to worry about the SMTP settings. In addition, it contains a drag-and-drop builder with responsive mode and offers 48 free newsletter templates, which you can customize and personalize according to your preferences.
Key features:
Compatible with third-party opt-in forms, such as Ninja Forms, Gravity Forms, Contact Form 7, Formidable Forms, Bloom
Sends automatic newsletters based on triggers (for example, "every week" or "new product")
A fully integrated WordPress tool with an email server
Imports WordPress posts into email
There is another plugin that can be integrated with a variety of plugins: WooCommerce, EDD – Easy Digital Downloads, Give, Contact Form 7, Ninja Forms, WPForms, Gravity Forms, or Forminator. Meet Email Subscribers & Newsletters – the name says it all! A comprehensive solution lets you collect leads, send automated blog post notifications and welcome emails. In short – it keeps your customer constantly updated. You can choose from a free or two paid options. The starter pack ($6.5/ month) gives you SMTP support and email templates, while PRO version owners benefit from the automatic clean-up of email lists and spam score checking.
Key features:
Collects emails by adding a subscription box
Adds unsubscribe link in the email
Provides single and double opt-in solutions for subscribers
Compatible with SMTP plugins: WP Mail SMTP, Post SMTP, Easy WP SMTP, Easy SMTP Mail, WP Mail Bank
If you ever had to send a bulk of emails, and you've been in the online business for a while, the chances are that you used the Mailchimp marketing tool. The company plugin lets you easily connect with the third-party solution – you reach your Mailchimp account within seconds! A WordPress plugin is flexible and allows embedding built-in sign-up forms practically everywhere on the website. The free version is quite generous and allows you to send up to 10.000 emails monthly if you have no more than 2000 subscribers. If you cross that number, the plans get a bit pricey.
Key features:
A variety of available add-ons – Boxzilla Pop-ups, Google reCAPTCHA, WPBrusier anti-spam
Advanced e-commerce integration with WooCommerce for premium users
Easy to use builder and solutions adapted to all kinds of devices
There is a powerful email and SMS platform for e-commerce, bloggers, and marketers. Drip provides two in one solution – allows to send a mass email while at the same time engaging separately with customers using marketing automation. Furthermore, with an easy drag-and-drop interface, you can create multi-channel campaigns (email, SMS, socials, pop-ups). Although primarily a marketing automation tool, Drip is intuitive and works perfectly with e-commerce websites thanks to the integration with WooCommerce, BigCommerce, and Shopify.
Key features:
Offers segmentation, allowing to automatically target customers with the personalized content
Incorporates SMS into the e-commerce marketing
Email revenue attribution feature based on clicks and on-site interaction shows how much revenue each email will generate
A comprehensive solution that combines email marketing with contact management (CRM) and comes with a free form builder, live chat, and pop-ups. Although the template library is not extensive, you can create beautiful newsletters for specific occasions (for example – "Thank you" or "Product launch"). The biggest advantage of HubSpot is that it allows the creation of a personalized experience for each visitor, with targeted subject lines, content, links, and CTAs based on data analytics. The free version allows you to send 2000 emails per month, however, the HubSpot branding remains visible unless you upgrade your plan.
Key features:
Responsive newsletters, forms, and pop-ups, easy to build in a drag-and-drop editor
Integrated with a free CRM
Information from CRM used to personalize emails
Fast creation of autoresponders and A/B tests for subject lines
No list would be complete without this best-selling plugin, used on more than 1.200.000 websites. One of the main features that gave OptinMonster such popularity is the high-converting pop-ups easy to create in a visual editor. You can personalize and target them based on customer behavior. There is no free version of the plugin available, however, you can get the basic plan for $9/month.
Key features:
Unlimited campaigns that detect user behavior and use triggers to address the right campaign to the right user
Pop-up animations
Mobile-friendly design
Integrates with email marketing services and plugins
Top-notch customer support
Created in Poland, the Freshmail web app offers many beautifully designed templates, easy to create forms and pop-ups, and automated autoresponders. The free trial option includes A/B testing and spam-check and lets you inspect how the email will look in your client's inbox. Users are said to be amazed by the outstanding customer support and reasonable pricing options.
Another bonus! How to keep your newsletters out of spam?
Even if you use the best available tools, chances are your newsletter will remain undiscovered. So if you don't want to lose the opportunity to turn your visitor into a customer, follow these tips:
Get consent to send emails
Send newsletters from your own domain (rather than a generic address, like Hotmail)
Create targeted subject lines based on users' interests. Make sure that they are not misleading in terms of the email content
Don't use spam trigger words in subject lines ("Free", "Act now", "Win")
Make it easy to leave your email list
Provide high-quality content
Use dedicated tools to test your emails deliverability
Comply with anti-spam laws
What can we do for you?
Talk to us about your project and let's start building it together!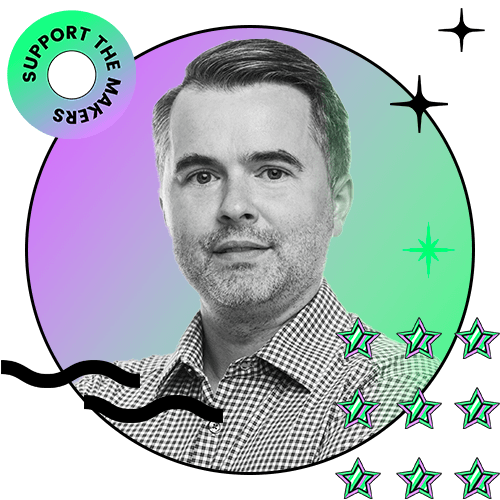 Maciej Kopczyński
Managing Partner, Develtio