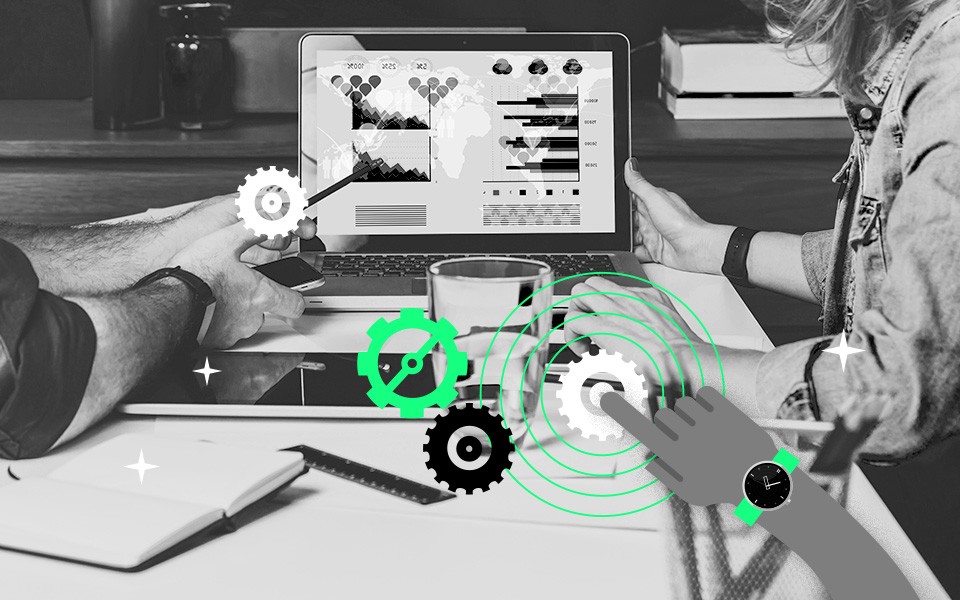 Learn what the essence of marketing automation is and how it can help your business gain a competitive advantage and win new customers.
Marketing automation – what is it?
I'm sure you're familiar with this pattern: first, you try to get a customer curious about an interesting article. Then, you present them with an e-book or other perk in exchange for providing their email. The connection has been established, and the customer has been added to your base. As you develop this relationship, you systematically provide him with more content, gradually preparing him for the buying process. The whole process can take time, and the results of your efforts remain uncertain. This is where marketing automation comes to the rescue.
The capabilities of marketing automation
Marketing automation allows you to reach customers faster and more efficiently through automated sales, advertising, and content marketing activities. Marketing automation is a system used in a variety of channels used to communicate with consumers. The software allows marketers to plan communications with current and potential customers accurately, as well as to obtain valuable data, such as the number of people who opened an email, the number of them who clicked on a link, or the hours and days when your campaign reaches the largest audience. Knowledge of the behavioral characteristics of your customers, on the other hand, allows you to adjust and improve your campaigns. Simply put, marketing automation allows you to generate sales leads effectively.
The crux of marketing automation is identifying and correctly classifying your customer in real-time. The key is to determine why the user came to your site and what interests him. If we find this out, we can start talking to the customer about his needs and expectations.
Marketing automation – tools
There are many marketing automation tools available on the market. The popular SALESmanago, which both beginners and advanced marketers use, is one of them. Get to know the essential capabilities of the system:
Identifying consumers visiting a website and defining their interests based on behavior monitoring
Automatically sent newsletters with personalized content and sales offers.
The system detects the best time to send a newsletter or an offer to a given user in the database and automatically performs the sending.
Automated adjustment of banners and other content to a specific consumer or contact segment. This means, for example, that different content is directed to returning users and another to potential customers.
Personalized contact forms with tailored content
Generating leads with no form-filling required – based on behavioral analysis, the program informs the seller about the user who should be contacted and the best time to reach him.
Scoring of potential customers.
This is not the full potential of this software. In the market, you can also find other alternatives that offer increasingly better solutions through the use of AI and Machine Learning. The popular ones include Hubspot, PushPushGo, Marketo, and GetResponse. It is important to tailor the software to the specifics of your business.
Is automation really worth doing?
It most definitely is. Remember that marketing automation helps gain new customers and strengthen relationships with existing ones (e.g., thanks to more effective retargeting campaigns). And consumer loyalty is worth nurturing. Why?
57% of such customers spend more on their favorite brands. And companies that care about customer loyalty increase revenues about 2.5 times faster than other businesses in the industry. To take care of existing and future customers, you need to truly know them and customize your message accordingly. Otherwise, you won't know what convinced a user who visited your site to make a purchase. Was it a CTA in the newsletter or maybe a banner? When you automate your marketing, you can see exactly the points of contact between the consumer and your brand, but also the moment and the reason why the connection broke off. All this valuable information allows you to create a content plan and other activities perfectly adapted for the given recipient.
These are not all the advantages of marketing automation. The solution allows you to create precise campaigns and save time – once they are planned, you only need to optimize them. In addition, MA allows you to conduct complex A/B tests. And it doesn't stop there. Content personalization will ensure that your emails do not end up in spam and are more likely to be opened and read in full.
Marketing automation in practice
Let's not look at marketing automation through the lens of space-age technology because almost everyone is using or will use these systems. Building an advantage lies in a creative and strategic approach to customer experience. A well-chosen context of displaying a dynamic banner, email, or even a web-push will increase the effectiveness.
Own content distribution channels within marketing automation mean safety in a dynamic world, where Facebook or Google suddenly change the rules of the game. By collecting data about the consumer in one place, we can draw insights that are the starting point for changing the business strategy.
Marketing automation and content marketing
Thanks to marketing automation, we can provide customers with the exact content they are interested in, regularly measure their engagement and adequately prepare them for purchase. But where is content marketing in all of this? Without a good content marketing strategy, there can be no effective marketing automation – and vice versa. There may be a lot of content on your blog and social media channels, but in the absence of a proper marketing automation strategy, the texts won't be useful for your business. Content marketing and MA complement each other.
What can we do for you?
Talk to us about your project and let's start building it together!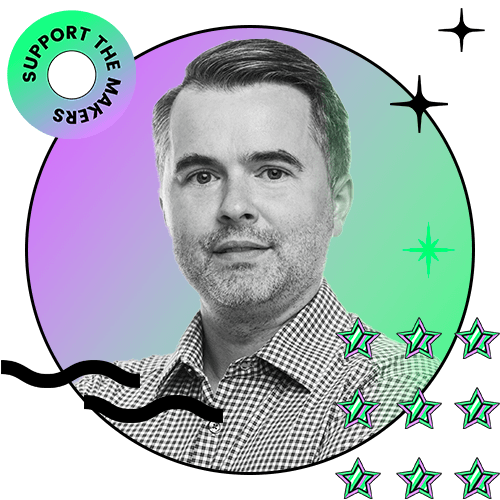 Maciej Kopczyński
Managing Partner, Develtio