Back to blog
How to choose the best product information management system (PIM)?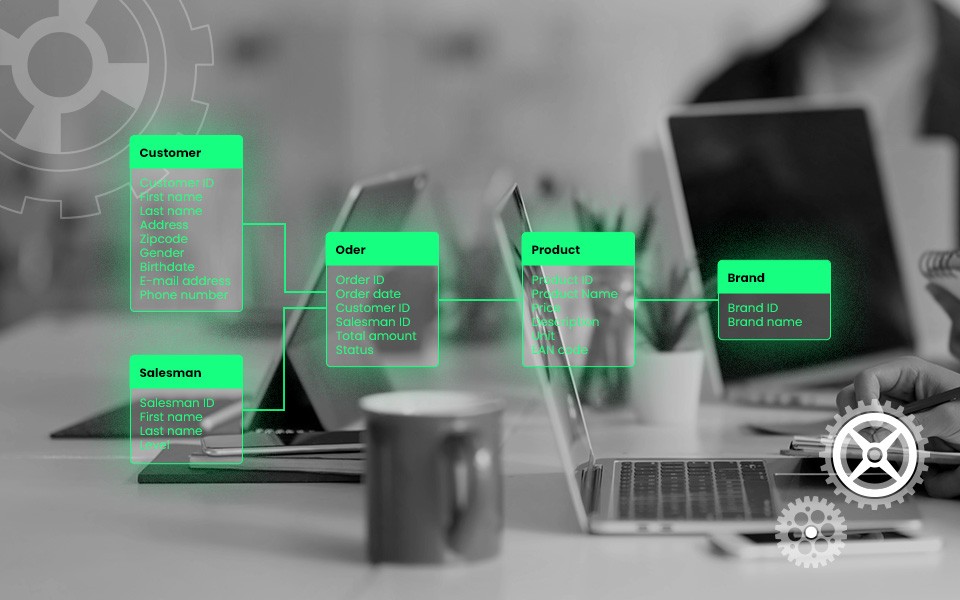 Nowadays, physical retail continues to shrink, and customers turn to various online channels for product information. These include catalogs, social media, apps, websites, or marketplaces. Managing product data on all these channels is challenging, yet many companies do not implement product information management (PIM) principles. Take the online market by storm, make your daily business activities more efficient, and make your customers happier with the right PIM solution. We'll explain how to choose the best one.
What is a PIM solution?
It often seems that with the development of technology, everything has become more accessible, faster, and less complicated. In a sense, it is. For example, for a customer in retail, the purchasing process is now made really straightforward, and all the product choices are only a few clicks away. However, things look slightly different on the brand's side. Never before has the shopping journey been so complex – with an unlimited number of digital marketplaces, growing competition, and customer expectations always on the rise.
Product content has proven to be more important in building customer loyalty than other factors, like advertising or personalization. But, it needs to be treated with utmost care – data inaccuracy can cause you a loss of consumer trust as quickly as you gained it. All it takes is for someone doing online research for products to realize that the information about specific items differs between the channels they access, e.g., mobile app and website. You have to avoid such data mismatch at all costs, and to do that – you need relevant software that will allow you to handle product information of thousands of products centralized in one place. That's the product information management solution.
PIM solution processes a vast amount of product information, such as:
Essential data (names, titles)
Product descriptions
Technical specifications (measurements, materials)
Taxonomy information (labels, categories, variations)
Digital assets (images, videos)
Prices
Reviews and testimonials
Alternative use information
Marketing data (SEO, keywords)
Channel-specific information
Information about supplier and manufacturer
How a PIM solution works
These data are gathered from different sources, including suppliers, procurement, marketing portals, warehouses, or enterprise resource planning (ERP) systems. And it's collected in a variety of formats. Once put together, the information must be validated. The system checks whether there are no errors, misspellings, and ambiguous data. Clean data is enriched and optimized with added descriptions and specifications. At this point, products are also classified into categories. Optimized product information can be distributed across various channels to multiple stakeholders. Those include suppliers, manufacturers, wholesalers, and, of course, customers. Can you imagine having thousands of items in stock and managing this whole process in Excel? Neither can we.
Who uses PIM?
Suppose you decide to invest in the PIM solution. In that case, you will make a whole bunch of people happy: retailers will be able to shorten the time required to onboard new products, and manufacturers will have a chance to share product data with sellers faster. Not to mention distributors, merchandisers, and your in-house team – from sales to technical and customer support representatives. Last but not least – you will ensure that customers grow confidence in your brand's consistency and quality. So let me quickly explain why having PIM is crucial when you want to be treated as a serious player on the market.
Benefits of implementing PIM
Having PIM reduces the need for manual data entry
The data you collect and share is consistent, emotionally compelling and error-free
It's easier to create a tailored marketing campaign with the use of a centralized database
You can ensure your brand's consistency
Data accuracy leads to a lower number of returns, complaints, and shopping cart abandonments
You gather all the data in one place, called a "single point of truth," and avoid the creation of data silos, whereby some departments have exclusive access to particular information
You can go omnichannel! (And the omnichannel is the present and future of e-commerce)
Choosing the best PIM solution
Can product information management improve your business performance? Yes! But is it easy to implement a PIM solution? Not exactly. It's about more than just choosing the right software. You must understand the manual processes you're already using, your product volume and reach, touchpoints, existing taxonomies, as well as information and communication flow within your organization. Although undoubtedly beneficial, PIM is also a pretty costly solution, so before you implement the system, ask yourself these questions:
Do you manage complex product catalogs with individual product variants?
Is your product information scattered among multiple departments?
Does gathering product information take up a lot of time?
Do you collect information from various stakeholders?
Do you make seasonal changes to offerings?
Is there conflicting product information on your different channels?
Do various teams store data in different formats?
If you responded positively to at least one of those questions, move on to further considerations: Can you invest sufficient time and money in PIM license, implementation, and consultancy? Can you involve teams on the technical and business sides in the comprehensive analysis of requirements for choosing a PIM system?
Everything is for people. It may sound daunting but always keep an end goal in mind. Think of the many benefits PIM brings to your company and choose the best solution for you.
What to look for in a PIM application?
How to do it? It looks like in the case of many business decisions, you have to continue asking yourself very valid questions. Start from the proposed ones:
What do you want the PIM system to achieve? It's important to develop specific Key Performance Indicators (KPIs)., which could be related to, e.g., facilitating the onboarding process, minimizing returns, or reducing time spent on updating product information.
Who will use the PIM tool? How many and what types of users will be involved? Do they have the necessary skills to use complex digital systems, or will you require hours of training (and how many)?
Which issues with data distribution do you already face? Do you need data to be managed automatically? Or maybe you have to organize catalogs in multiple languages and on various media (including offline)?
How do the developers of the proposed solution handle maintenance? If a manual is insufficient, you must look for a solution offering 24×7 customer support. Also, think of the possibility of scaling. You probably aim big, and the PIM system should adequately support your plans.
Do you prefer the on-cloud or on-site service? The latter will require the support of the in-house team.
Does the PIM system integrate well with the ERP solution? Not only should the integration be sufficient but well defined; for example, it's essential to decide whether ERP data is visible in PIM, if you need to open ERP to manage product data and in which of the systems the product lifecycle starts.
How complex can the product information get? Make sure that the PIM solution you choose allows for the creation of taxonomies that your company needs.
Wil your PIM need to be able to centralize onboarding, manage rich media or customize product layouts?
Should your PIM store information about price and inventory?
The PIM system is a powerful tool, and with great power comes a great choice of features. Below are only some that you may consider when choosing the right solution for you:
Manual and automatic product information collection
Product marketing management
Integration with CMS, ERP, and other elements of e-commerce
Customizable item information
Import history
Catalog filters
Bundling of items
Omnichannel and Cross-media use of information
High configurability and flexibility
Easy management of transfer and output of communication, purchasing, and production data
Multi-language and multi-currency support
Safe data backups
User permissions and role settings.
Software examples
Available PIM software already covers the mentioned needs and many more. We will present some solutions worth looking into without going into the details of various offers. Plytix takes pride in its UX and design. It was created to ensure that everyone has access to the correct information; hence it's available to an unlimited number of users. It's known for powerful search and filter options and flexible variation handling. Jasper PIM is a Shopify app that stores a multitude of information – pictures, video, marketing materials supplier, inventory, and category data. It allows you to schedule content updates, promo pricing, and present products in various languages. Catsy is a solution for mail-order operations, with customizable catalogs and database functions used for making flyers, price books, and spec sheets.
A forward look
Now that you know what solutions are available, you can also consider what the future of e-commerce, specifically PIM, brings. PIM is exceptionally susceptible to new technologies, so that it won't be long before 3D printing and augmented reality become part of many types of PIM software. In addition, using machine learning for product recommendations and linked data to create virtual PIM systems is also on the radar. So, keep your eye on the ever-evolving PIM industry and, in the meantime, optimize, improve data quality and boost customer experience.
What can we do for you?
Talk to us about your project and let's start building it together!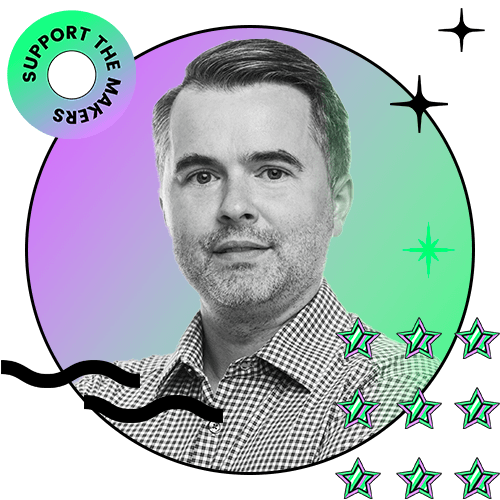 Maciej Kopczyński
Managing Partner, Develtio