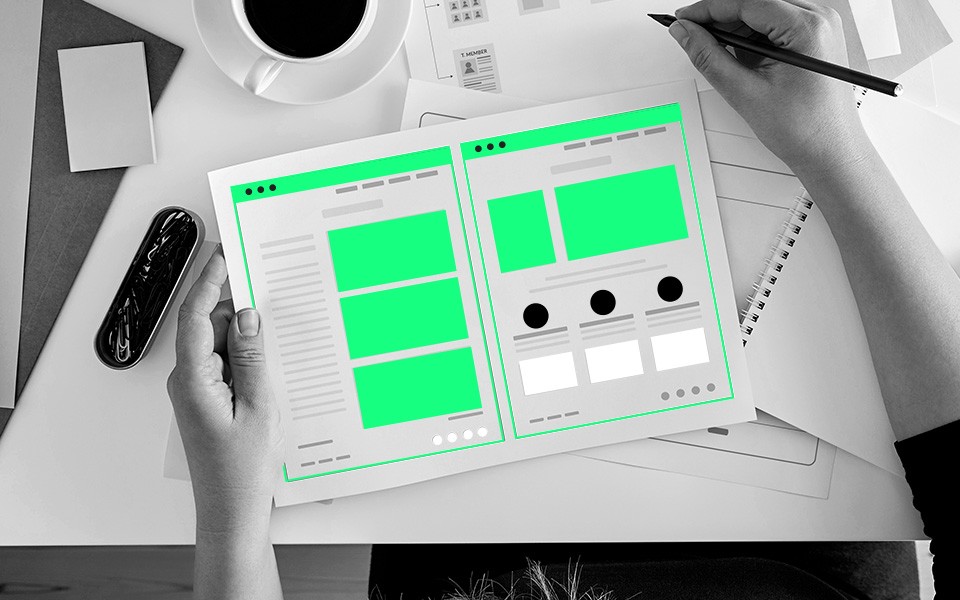 In the history of the World Wide Web, there was never a better time to build a website and make a huge profit out of it. The competition out there is fierce, but so is the demand. According to several global surveys, over 70% of consumers worldwide find online marketplaces the most convenient form of shopping. Companies want their share in this booming market while customers want to have their choice rich. Launching a website to increase sales is an obvious step forward for every ambitious company. Certain concerns are evident as well. How to make my website stand out from the crowd? How can I entice clients to come back? Fortunately, with the right amount of time and effort, you will find the task of building a website that sells within your reach. Read on to find out more.
Step 1: Understand your website's goals.
It is rather uncommon to find an entrepreneurial success story that starts with: "Oh, well, I didn't have any plan…". You need a plan for your website way before you start building it, as the objectives you want to achieve will become the main factor affecting the entire process. In order to determine your website's goals, you need to answer a few questions first. Please note though the list is not exhaustive:
Do you want to sell physical, digital, or service products on the website?
Do you need to express your brand's identity and grow your Company's presence online?
Do you plan on sharing news, announcements, or updates with your clients and partners?
Do you want to gather leads from the website's visitors?
Chances are you will have more than one goal for your website. It is absolutely fine, although every goal needs a detailed strategy for completion. Say you want your site to drive your digital product sales and generate leads? While building your site you may want to focus on highlighting your assorted products as well as calls to action that will help you get those precious leads. Whatever your strategy, just make sure it is as much detailed and considered as possible. You will thank yourself later.
Step 2: Define your clients and their needs.
Whether you sell an artistic performance, a school lecture, skiing paraphernalia, or accounting software, it is always of paramount importance to identify your audience first. Without a doubt, the same applies to building and running a successful website. The history of the Internet is packed with examples of failed e-commerce sites created for everyone but in the end, appealing to… no one. If you do not want your project to share the same, miserable fate, you must determine to who exactly you will be selling your product or service.
Study your potential customers, discover their preferences and buying habits; if applicable, determine their age range and social group. Armed with this data you will be much better equipped to make a call on the website's design choices that will cater the best to the needs of your target market. Is your potential audience young and dynamic? Make sure the layout is nowhere near boring or bland; focus on the originality of your site's content and design, also ensure the integration with social networks works as smoothly as possible. Or maybe you are going after niche professionals? They will surely appreciate intuitive site navigation, clear layout, and insightful industry content that is not overly simplified for the masses. To each his own, and you want to make the most of it.
Step 3: Content first!
The more visible your website is, the more it sells, we all know that. And there is no better way to bring more conversions than offering quality content across your entire site. Therefore, building a website that sells requires adapting a proper SEO strategy from the onset. Certain rules are practically set in stone if you want your website to succeed:
Every piece of content on the site must be unique. No copy and paste product descriptions and above all no plagiarized articles.
The more comprehensive your content is, the more credibility your website gets. Forget generic, lazy, and half-baked blog entries. Google's algorithm will quickly pick up on that and pull your website's search results position down to the abyss.
Carefully choose and apply your keywords. Use words directly related to your business and make sure to naturally integrate them into your texts. Do not overdo it though, focus on alternating between the main keyword and other relevant expressions instead.
Create an inclusive, welcoming atmosphere on your website. Avoid using any statements that may be viewed as divisive or provocative. Write your phrases with a positive spin, and never SHOUT or entice your clients with expressions like SAVE UP TO 30% RIGHT NOW!!!!!! No amount of exclamation points will make it work.
Ideally, your visitors would always desire to read what you have to say. And that can be achieved only with valuable, well-written, and original content. There are no shortcuts here.
Step 4: Call to action, the right way.
You are always on the lookout for new leads, right? Getting your visitors to share their contact details with you is not the easiest part of running a website that sells. Sometimes all it takes is a gentle nudge, but it needs to be done in the right way. Intrusive calls to action scattered mindlessly across the whole website will make your visitors think they are being forcefully coerced, and nobody likes that. You can get much better results by giving your guests something precious in return. One of the most valuable things you can offer is high-quality, premium downloadable content, for example:
Podcasts
Webinars
eBooks
Detailed reports and case studies
Tutorials
This content can be made available for downloading only after completing a form where an email address must be provided. Once you have these details, you can set up your marketing automation tools to send emails that will lure your visitors further down the sales funnel.
It is not only about premium content though. Calls to action are the most effective when the clients feel they have a choice every step of the way. Make sure you are as flexible as possible when it comes to appointment dates, delivery solutions, and additional services offered with your product. Once your customer gets the feeling his personal preference is appreciated, you are on the right path to success.
Step 5: Navigate above and beyond.
Making the buying process a swift, pleasant, and intuitive experience is necessary when building a website that sells. Human attention span has dropped considerably in the last two decades and this is something you need to account for. People expect to find what they are after in an instant, otherwise, they will quickly move on. To save them the struggle, make sure your site's navigation is a top-notch experience:
Think about mobile users first, this is where you will get the most traffic from.
Meticulously categorize your products. Use sub-categories if needed.
Ensure all the sub-pages and categories are clearly and accurately named.
Include navigation history (a breadcrumb trail), so the visitors can easily go back to previously visited pages.
Integrate site search that instantly delivers accurate results.
Create all your pages as landing. The visitors will not always start on a home page, all the relevant information needs to be there all the time.
It is always a clever idea to hire the best UX Designer there is. This is an investment that will always pay itself back.
Step 6: Pick a winning domain name.
Your website's name is the first thing your potential clients would see and evaluate. It will affect your brand's image in their eyes, so you need to get it right the first time. You want your domain to establish credibility, promote your business and bolster your brand's identity. It is important to:
Keep it short. Try not to exceed fifteen characters, longer names are harder to memorize.
Make it easy to pronounce and spell. Spectacular tongue twisters will not win your clients' hearts.
Avoid hyphens, mixing numbers with words, and double letters. These increase the risk of typos; hyphens are also often associated with spam domains.
Include keywords in the name. It tells the search engines what your website is about and will help you rank higher in search results.
Go for a top-level domain (.com) if possible. It is most memorable and will surely boost your brand's credibility. Also, while you may want to keep your company local at first, once it grows, the price for your .com domain will increase as well.
Picking a great domain name is only a single step toward your site's success. But it is a crucial step nevertheless, so make sure to make it count.
Step 7: Change. It is the only constant.
So, you have figured out your website's goals, you know your clients' profiles well, and you have ensured there is plenty of captivating content for them to relish. The site navigates like a breeze, and you have come up with a domain name that makes your competitors envious. Does it mean the job is done? It may be, but only for today.
A website that sells is a website that constantly evolves. Keeping up with new web technologies and design trends is a must, otherwise, you will find someone else ahead of the pack in no time. Continual improvements (and yes, investments) will yield much better results in a long run than sporadic, massive overhauls. Go for evolution, not the revolution.
Conclusion.
Building a website that sells should never be considered a one-off task achievable within a limited timeframe. It is an ongoing process – always challenging, often laborious, and virtually never-ending. Certain decisions must be made prior to the launch and their positive or negative outcome will stay with your brand for good. Other choices can and should be fine-tuned or even reversed if needed. But there is no better way to connect with your clients, increase sales and launch your brand to the stars than creating a website. This effort is worth the prize.
What can we do for you?
Talk to us about your project and let's start building it together!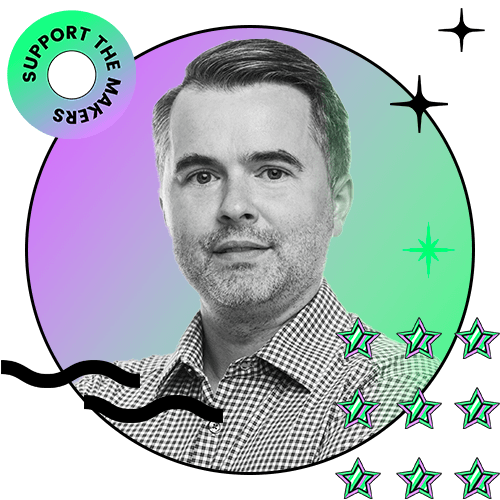 Maciej Kopczyński
Managing Partner, Develtio