BACK TO WORKS
Ayu Healing
With wellness in mind
Ayu Healing is all about promoting a healthy lifestyle in accordance with Ayurveda – the traditional Hindu system of medicine. The client needed a website that incorporates the new branding (created by GreenParrot) and allows for the convenient booking of single appointments, consultation packages, workshops, etc. The project's main goal was to initiate sales directly via the website channel. Also, we laid the groundwork in the site's structure for planned offer expansion with new products and services.
This company had an entirely professional approach to all aspects of the project.

Founder, Ayu Healing
READ MORE ON CLUTCH
Functionality
Due to budget constraints, developing the customized booking system wasn't feasible in this case. As an alternative, we successfully utilized the pre-made scheduling solution provided by Calendly.
The client also wanted to keep the "Dosha Test", which was available in the website's original version. So we rewrote it and added an attractive visualization of results displayed upon the completion of the test.
Design
Our client had a clear vision of the project's design direction. She wanted the website to give off an organic, soothing feel of an inviting and relaxing place. We achieved this effect using natural, earthen colors with light backgrounds and energizing yellow elements. The use of Alegreya font in typography underlined the spiritual and exotic nature of Ayu Healing's offer. The website's color palette was adjusted to match the coloring of the new logo.
Technologies
Scope of work
UX/UI Design
WordPress development

What can we do for you?
Talk to us about your project and let's start building it together!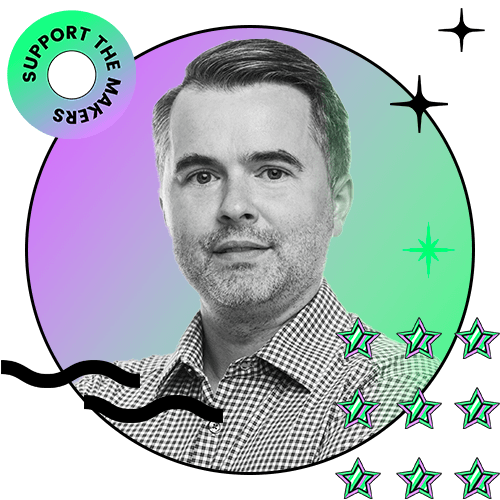 Maciej Kopczyński
Managing Partner, Develtio