BACK TO WORKS
AGICortex
AI with a style
AGICortex delivers software frameworks used for the implementation of self-learning Artificial Intelligence in autonomous factory robots, delivery drones, medical machines, etc. The company planned to introduce a brand-new communication strategy with eye-catching visual identification and revamped branding. The purpose of the newly built website was to attract potential clients and investors and entice them to get in touch with AGICortex representatives.
The Develtio team was there for me, anytime I needed it.

CEO, AGICortex
READ MORE ON CLUTCH
Functionality
The project's main objective was to deliver a visually attractive overview of the company's offer. The key was to relay the product's crucial concepts in an easy-to-grasp manner within an aesthetically pleasing environment. We focused our efforts on developing a clear site structure with a modest number of sub-pages to enhance readability and responsiveness. Every sub-page contains a contact form encouraging visitors to reach out for further information.
Design
We conducted extensive research on shapes and colors positively associated with the AI industry. The site contains a fair number of attention-drawing animated assets and still images. We balanced this with a discreet, pastel color palette to mitigate the risk of eye strain induced by rich visual stimuli. The coloring of all images and media has been modified to match the visual tone of the site.
Technologies
Scope of work
UX/UI design
Illustrations
WordPress development

What can we do for you?
Talk to us about your project and let's start building it together!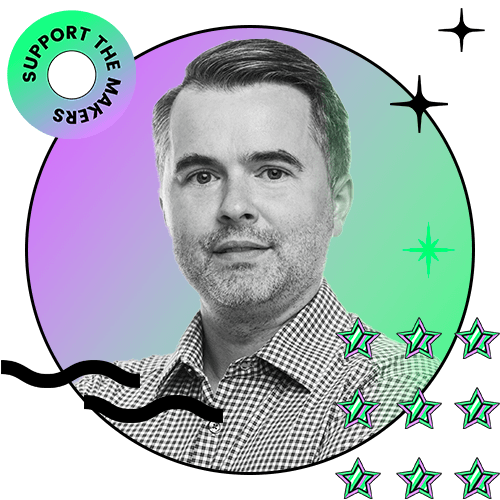 Maciej Kopczyński
Managing Partner, Develtio