BACK TO WORKS
Digital First AI
Optimal marketing strategy at your fingertips
Digital First AI is a Polish startup operating in MarTech (marketing software). The company aims to equip entrepreneurs with the knowledge, tools, and tactics necessary to develop effective marketing campaigns. We were requested to build a dedicated platform facilitating the creation of marketing strategies and sales funnels using AI.
Functionality
The end goal was to develop a tool that would allow entrepreneurs to swiftly create and execute marketing plans without the help of specialists. The uniqueness of the proposed solution lies in the fact that recommended marketing tactics are automatically generated thanks to the predictive engine algorithms. With our product, it's as easy as filling in the information about the client's business plan and letting the tool translate it into adequate marketing tactics.
Design
We aimed for a modern, readable design accentuated by solid colors. We added menus with a contrasting background and distinctively blue buttons that grab users' attention. We always strive to focus on the details that can influence usability. In this project, for example, different elements in the app have rounded corners, which gives the whole design a professional yet user-friendly vibe. The platform is not only a helpful tool but also a space for the community of growth hackers who can showcase their experience and tactics via the profile page.
Technology
Scope of work
Platform development
Design
AI content generation
GO TO THE WEBSITE

What can we do for you?
Talk to us about your project and let's start building it together!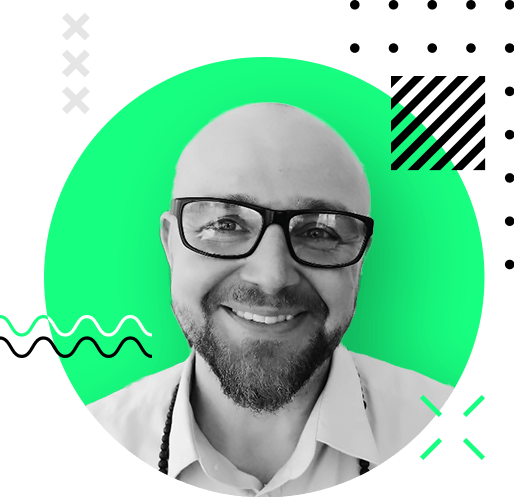 Błażej Dziuk
PROJECT ANALYST