Back to blog
Why your website is more important than your business card?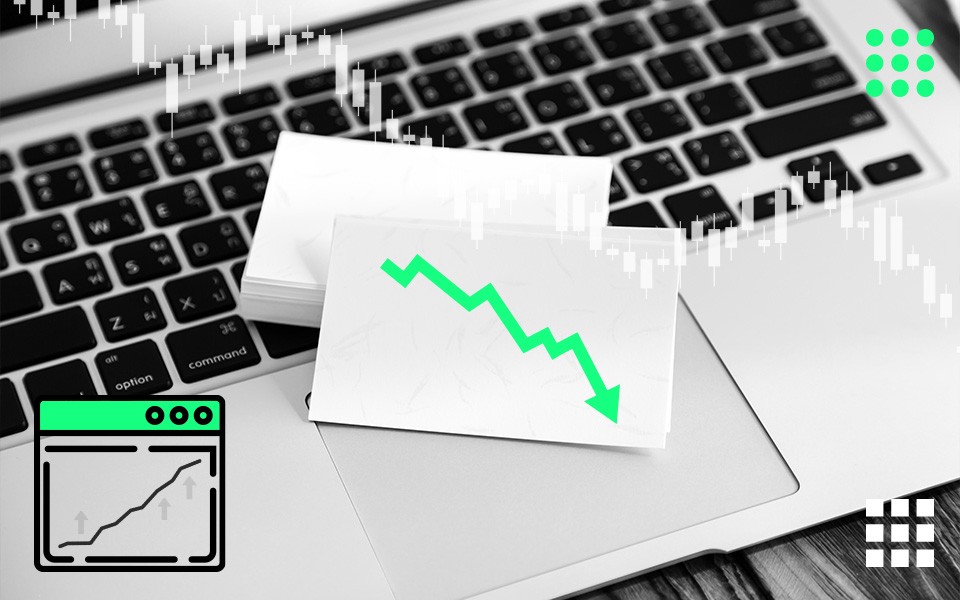 There is no doubt that business cards are a great way to advertise your company. And yet, sadly, 88% of them sooner or later end up in trash cans. That's because the practice of networking and attracting clients has changed over time.
If you seek to make a long-lasting impression, you need to establish a credible and memorable online presence. A well-designed website will help you introduce your product, tell your brand's story and plan effective marketing activities.
If you're still not convinced that going digital is better than using a physical card, we will tell you why we think having a website is more beneficial for your business.
Is your business card useless?
First, let's make one thing clear – you should not ditch your business card altogether. If you're an avid networker, handing someone cards is a great way to introduce yourself and your business. They contain all the basic contact information, making it easier to reach you. They are also often passed from one interested person to another. And, more often than not, they will include the address of your website, which is another way to direct online traffic. Ultimately, you want to use all possible solutions to reach your potential customers.
Business cards, however, have their limitations, especially now in the digital age. To reach a wider audience and do it effectively, you need to think about the website strategy.
Let's look at why having a web page is now more important than ever.
6 reasons to present your business on the web
1. Customer is king
Consider this – 70 to 80% of people search for information about a company online before purchasing. This means that if a business doesn't have a website, the chances of attracting potential clients are significantly lower.
The bottom line is – the first and main reason to have a well-designed website is that nowadays, your customer expects it.
Think about the customer journey.
A customer journey tells us about all the steps that clients take before purchasing from the company. There are five known phases in the process, and you need a site to participate in all of them:
When the customer realizes he has a need or a problem and is searching for solutions to solve it (Awareness)
When his research continues, and he compares your product or service with competing offers (Consideration)
When he makes the Decision to make a purchase online from your company's store
When you do all your best to make sure the customer will come back for more products (Retention)
Finally, when your client becomes a fan and praises the benefits of your brand to other people (Advocacy).
Surely you understand that customers today will turn to search engines to start the journey (to Google, in 76% of cases ). That means that a lack of online visibility immediately puts a business in a disadvantaged position. On the other hand, owning a website lets you guide the customer throughout his journey all the way to an online store, where he will actually make a purchase.
Moreover, the significant advantage for you and your audience is that business is not limited by the typical working hours. Online availability 24/7 means ease of use for visitors of the page and more chances for the company to sell products at any given time.
Start a dialogue with your audience.
You can do your best to introduce and sell products during the face-to-face meetings, but it will be tough to get detailed feedback based on the information provided in the conversation. And it would help if you had positive and negative input to understand users' needs, improve the company's offer, make necessary changes to optimize the website, and assure the audience that your business is legitimate.
You can use contact forms and comments sections to get visitors' opinions if you have a site. Moreover, it's a great idea to provide contact details, such as an email address or a phone number, to facilitate communication.
FAQ (frequently asked questions) section is also handy for potential clients once you gather enough input regarding what information, service, or product they are looking for. Remember that all these solutions should create a chance for an open and continuous dialogue, so make it your policy to reply promptly.
Don't forget about live chats – they provide instant information, ensure an interactive experience and significantly boost customer service.
2. A website is your business information base
Conducting business online is all about accessibility. Brands with a digital presence can reach current and potential clients worldwide, anytime they want. You can present products, offers, visions, opinions, and expertise through a wide variety of content. Think blogs, videos, images, maps, tutorials, podcasts, and even games – how you introduce the company is entirely your choice.
A static business card will never ensure that outreach, that freedom to engage customers and truly showcase what you have to offer.
Depending on your goals, a website can become a virtual business card, a digital storefront for your ecommerce practices, or a knowledge base showing the audience that if there is a problem, you can fix it. In any case, it's a display of your work, which aims to attract people, make them want to know more about your brand, and encourage them to do business with you.
3. A tool to build your business
Actually, a website serves as many tools in the process of business development. So let's have a look at what it can do:
Giving your company credibility – If a site looks professional, there are no grammar or spelling mistakes, the content is well planned and visually attractive, you have higher chances of turning visitors into clients. Research shows that as many as 75% of consumers will judge the credibility of a business based on the quality of the design.
Raising brand awareness – Once the company introduces itself, consistent interaction will help associate the brand with a positive online experience.
Building trust – Isn't it curious that someone living on the other side of the world trusts you enough to send you money and credit card details for something you offer? Testimonials are an excellent way to build customers' trust – 92% of consumers declare that they read them and the reviews before making a purchase.
Putting your business on a map – Treat this one quite literally. Not only will owning a site give your company a global reach, but it's an excellent solution for local business owners, who have a chance to use Google Maps to link information about their physical location to the main page.
Networking – In business, contacts are everything. You can give your business card to hundreds of people, but you can also share your website with an unlimited number of connections.
Making sales easy – Global ecommerce is projected to reach 5.4 trillion dollars this year. Jump on the bandwagon and sell digitally. The online sales process becomes a quick and user-friendly experience with a website.
4. Affordable marketing medium
Not many customers will look for a business card whenever they think of checking out the product or service they're interested in. Instead, most of them will turn to digital means.
Surviving in the online world means constant tracking of other companies and their strategies. Using web analytics proves essential for gathering competition and consumer insights. Owning a page gives you access to the tools which will help you find out what your target audience needs, looks for and what encourages them to return to your page. Knowing what are the bounce rates, which content visitors most often click on, and whether they sign up for the mailing updates helps you make effective business decisions and plan the budget.
A website that is well optimized for search engines will put you higher in rankings, lure customers and give you that much-needed competitive advantage. When you invest in ads, it will become even easier to direct the traffic to your page filled with helpful information and necessary calls to action. Reaching high conversion rates becomes very easy when you have a well-designed and optimized tool.
One of the biggest perks of owning the website – you can offer promotions. You don't need TV, brochures, or flyers to inform clients about the unique opportunities, sales, or discounts. Communication is faster, more efficient, and brings greater results with instant updates. You also don't have to worry that providing real-time data and information on the page will cost you as much as updating printed materials would (including business cards).
5. You control the (rich) content
A website is your baby, and only you make decisions about its look, feel, and, ultimately, success. You will plan how much information visitors get, how they will communicate with the company, and what content they will interact with.
You will also establish how many and which channels your business is available on and whether the website provides relevant social media handles. Most importantly, unlike in the case of social channels – you are the owner of the page, online office, or store.
Inviting customers to the website is like taking them into the unique little world designed for their pleasure. Use this opportunity to showcase the company's one-of-a-kind offer and take control of your brand's story. And if you ever have a change of heart regarding what's being presented, nothing stops you from introducing updates instantly.
6. Creating and managing a website is easy
Obviously, not all of us are skilled in developing a web page from scratch, but there are now easy to reach website builders and affordable web development services. For example, you can use content management systems, such as WordPress, to keep your site up to date.
The investment is worth the final result – no business card will replace the rich, informative, interactive user experience available online. In Develtio, we offer website consulting and development services to help you show your unique side.
Wrapping up
In conclusion – the website is more important than a business card. Still, do not limit yourself to only one form of marketing – a card may be small, but it's instrumental in providing basic accessible information about the company. Nevertheless, there is no competing option to the web page, since what current and potential clients look for is digital engagement. So remember that there are no limits to the information your website can provide, and – get creative!
What can we do for you?
Talk to us about your project and let's start building it together!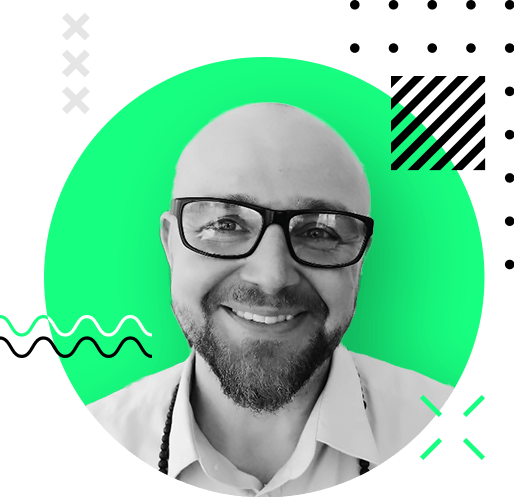 Błażej Dziuk
PROJECT ANALYST