Back to blog
I have an idea for an application – where to start?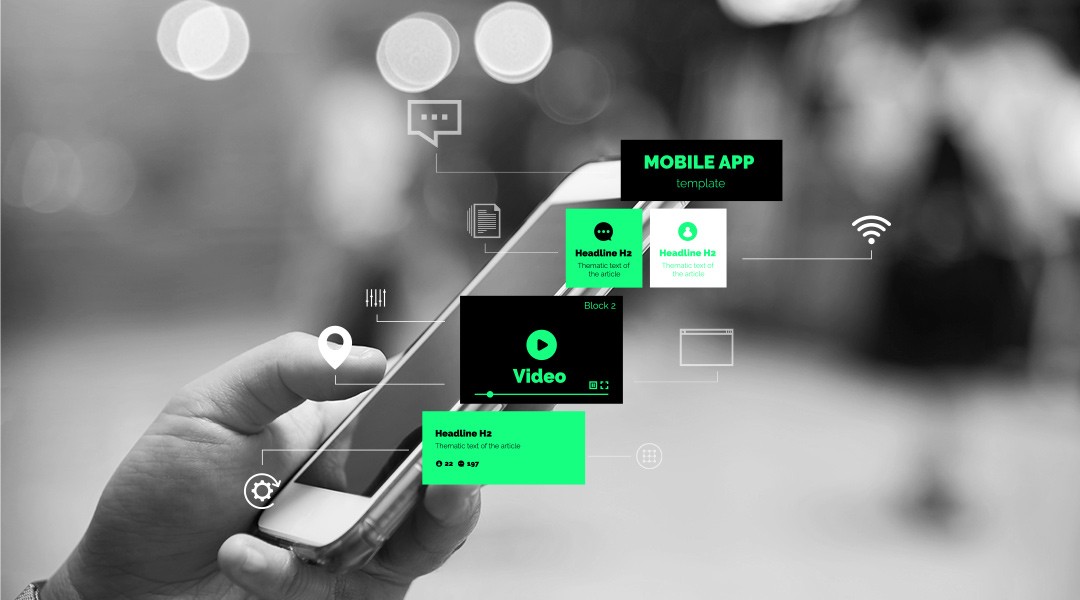 I have an idea!
 

What is the first step in implementing an idea?

 

What should I do to get started?

 

I don't have a big budget and I want to test my idea.

 

Where to find the application developer?

 

Why is it worth creating prototypes?
Surely you have your own concept, idea or dream. Have you ever thought to combine it with your own business? Just imagine that. During the day you work 8 hours in the office, at a job where you have no development opportunities or, even worse – job relimits your development. At last you have free time and start wondering what it would be like to open your own company, launch your product on the market – or simply if you were your own boss.
This is it. Your stimulus to action. Sometimes it may be an extra cash flow that you would like to use to make your dreams come true, or another quarrel with your boss that made you red-hot, or maybe the loss of your full-time job. Whatever the final cause: you come home and wonder if it is really worth devoting yourself to the implementation of your plans and ideas. And you finally decide – YES, I'll do it!
Now the fun begins. You're writing ideas down, consulting them with family and friends and discussing on all kinds of social media groups. Sometimes your family sabotages your idea. More often, however, everyone around you cheers on you and you become sure that you should create your dream product that will be successful all over the world. You have a preliminary specification that has so many functionalities that you think you will satisfy all users of the product – it has 100 pages, everything is definitely well thought out.

How to choose a platform contractor?
So now you're looking for a contractor. You evaluate the project and… Boom. The estimated cost of the project is over $ 50,000. You've prepared for less than 15,000, including the costs generated by marketing and product maintenance. Your enthusiasm is falling – where to get the missing 35,000? Investor? Loan? Crowdfunding? You know your idea is good, so you decide to return to your full-time position, because you want to save a little more money to be able to make your dreams come true. After 2-3 years, you have set aside the necessary amount. But your product has not been innovative for a long time. At that time when you've been raising money for your idea, a dozen other similar ideas appeared on the market. And now they've got already 2-3 years of experience and are collecting comments – while you will start from scratch. In this way the idea goes to the bin, and you continue to work full-time looking for new ideas.


An interesting story? What is sad is the fact that there are thousands of such stories and very often good ideas end up in the drawer due to the lack of funding.
But now let's say STOP. For a start let's consider why potential contractors valued the work at  $ 50,000? It may seem different, but the answer is really simple. Our hero wanted to build a combine right away – instead of starting with a bicycle. He talked to many people, but all of them were from his closest circle. And each of them represented a different target group and signaled different needs in relation to the discussed solution. It's important that you'll be aware that each product is for a different recipient. It is not possible for digital products to meet the needs of all users and reach every target group. 

What is a prototype?
The prototype (or MVP1) is the first – and almost always imperfect – version of the product we want to create. Take for example the hero from the story: he shouldn't start by creating 100 pages of specification, in which there were 10 key functionalities described, but focus on one or two – but those that constitute an advantage and, above all, are the basis of the business model. 
If we started by making an MVP that has only these two functionalities, we would be able to stay within the assumed budget. We could also test our business model on real users, because we would already have a finished product – imperfect but fully realizing the main assumptions. We would collect opinions, perhaps the first payments would be made (if they are planned in the product) and we would know whether it is worth continuing to develop the product and seek financing – because we already have real results and data!
And now another surprise. Do these two functionalities have to be a working internet platform, only with limited possibilities? 
No, DEFINITELY not. 
The prototype does not have to be a technologically functional product right away – the prototype is the simplest version of the product that meets the assumptions.
Let's discuss a prototype theme with an example of Uber. We all know Uber, right? In a very simplified way, it can be said that for Uber the MVP would be calling the coordinator on the phone, informing him about his location, and the coordinator would manually search for the driver and send him to the passenger. Yes, I know, Uber is a mobile application that allocates passengers and drivers by itself and allows for quick payments. The main assumption of Uber, however, is the ability to register as a driver for each user and low prices. Creating a mobile application with full logistics automation costs much more than $ 250,000. Is it worth spending so much just to check the business model? It is not better to invest about 5,000 for two people to answer phones, thanks to which we will be able to collect opinions and suggestions about our product? We will spend $ 5,000, not $ 250,000, and most importantly – WITHOUT A SINGLE LINE OF CODE.

Short story
Finally, I would like to give you a real-life example and summarize briefly what is most important when determining your MVP. Recently, I spoke with our potential partner who sent us almost the full specification of the product. It defined in advance what funding it has at its disposal. As you can probably guess – the implementation of the whole project would significantly exceed the assumed budget. I made an appointment with him for a conference call. I started briefly – do you want to devote the entire budget to programming work? Isn't it worth leaving a little bit for marketing / service / positioning? He replied that he would like to, but he is aware of the more or less programming costs and he cannot afford to contribute more, so he wants to start with a working product. Well, at this point you can say that I pinned my partner's shoulders to the ground – I said, let's do MVP for 1/10 of this budget. MVP that will check your idea, verify the market, will provide data with which you can safely go to investors. And this silence – unforgettable.
After a while, my partner asked how I wanted to do it and if I wasn't wrong. I said no – I told him my plan. I suggested that instead of creating an internet platform, we should prepare interactive MVP mockups at the beginning. They will work, and at the same time will give the opportunity to collect feedback and suggestions from potential users. Additionally, we will employ one person for 3 months, who will talk to users about the project, show them mock-ups, guide users and conduct product tests. The total cost of the initial phase is 1/10 of the budget. The partner agreed with our idea and we are starting work on the mock-up MVP.
Bottom line: do you have an idea? Do you have dreams? Do you have a solution in your head that could revolutionize the world? I'm sure you do. So just one thing about "do not". Don't start right away with creating a fully functioning web platform for $ 50,000. Start with business workshops – with us it takes one day, and the result is Business Model Canvas and competition analysis.
_______________________________________________________________________
[1] MVP (Minimum Viable Product) is a product with minimal functionality, so the first and by definition imperfect version of the product. It fully reflects the concept of ​​the idea. It is a variant that the customer can use and get a substitute for the full version service. It is a starting point for introducing changes and improving the product.
Contact
What can we do for you?
Talk to us about your project and let's start building it together!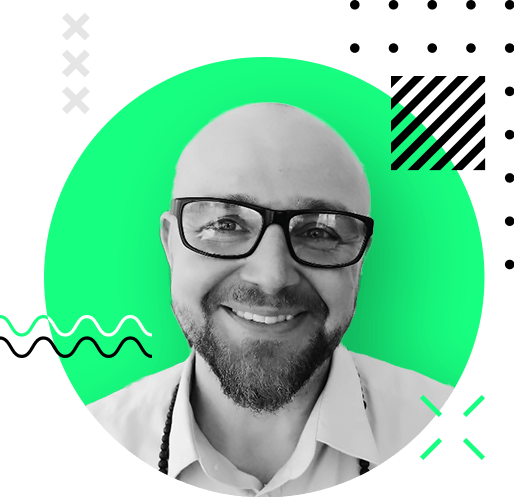 Błażej Dziuk
PROJECT ANALYST