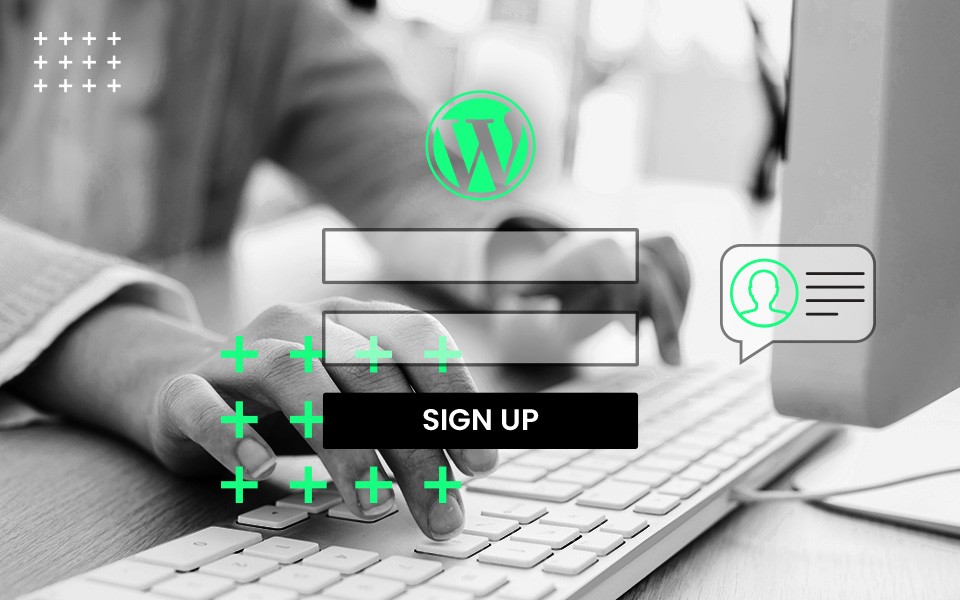 So you tried advertising, social media, word of mouth… If you want to boost your business online, don't forget about the power of paid member subscriptions!
It's a cost-effective and easy way to increase user engagement. And all you need is to create your own membership website. Do you want to know how?
Follow the article for tips and best practices.
Before you start – prepare yourself
Has it ever happened to you? You want to gain additional skills and have a specific online course in mind. You spend hours browsing the Internet and finally, you find the perfect offer – you love the content, the teachers, the structure. You open the website and… there is the "Available for members only" information popping up.
Would you walk away from the product you've been chasing for hours? Most likely, you and many others will instead sign up and become members to access the niche offer.
Membership site owners count on that and create the premium content enticing enough for visitors to become members.
It's not as easy a task as it would seem, though. First, you need to understand your business needs, target audience, and membership models before you even start thinking of building a website with gated content.
Are you excited and ready to create a membership site? Let's go through a checklist to see if you covered all the basics.
Do you know what a membership site is and why you need one?
Such a website restricts some areas or content by putting them behind the paywall (or the "gate"). This private part is dedicated exclusively to registered users giving them access to all sorts of products and information:
Tutorials
Videos
E-books
Online courses
Special discount codes
Blog posts
Coaching sessions
Podcasts
Interviews
Conferences
Member forum
Subscriptions
And many more.
The benefits of building a membership website
Membership is becoming an increasingly popular strategy used to grow a business, and here is why you, too, should consider it:
To build customer relationship: When a visitor decides to become a member (and especially if he pays for the access), it's a commitment from his side and a sign of trust in your ability to deliver knowledge or products that are unique and valuable. Customers who became part of this private group tend to come back for more information, products, and insights on their favorite topics.
To increase authority: There is this psychological effect of keeping things restricted to only a chosen user group. If something is not available to all, it must be unique, valuable, and worth looking into. And if you indeed provide high-quality content, your authority as a specialist in the field grows even more.
To get a reliable stream of recurring income: Most membership sites use a recurring billing model, which means that members pay regularly – which makes it a reliable revenue source. Moreover, it's a scalable solution (your members' list will successively grow over time) with a perk – once you create a membership website, you don't need to put in extra work with every new subscriber you get.
To boost your marketing efforts: Members are already into your brand, product, or content. Their existing engagement is your chance to grow your business – use the membership database to target email campaigns and introduce additional offerings or custom services.
Do you know the different models of membership sites?
The choice of the membership model depends on the type of company or organization that you run, its goals, and marketing strategy.
Ask yourself – what do you ultimately want to get back from the members? Are you only interested in the steady income based on dues, or maybe you're looking for users' support for a specific cause?
Considering your needs and the target audience will let you decide whether the access to the private area on your website should be free or paid-for.
Paid membership models
Unless you have a non-profit organization, most often members will be asked to pay for the restricted offer available only to logged-in users.
In that case, treat a membership model like a business plan that will define how to collect and use fees.
Tier of flat-rate model
All members pay the same amount in a flat-rate option and receive identical offers, products, or benefits. It makes the pricing table more straightforward, but it also means that you can't gradually increase customers' engagement and revenue based on different membership levels.
On the other hand, the tier model provides flexibility for both you and the client, who can decide freely whether to downgrade or upgrade his membership plan whenever he wants. In addition, higher-paying members have access to more valuable, often tailored benefits.
You can apply these two solutions to different membership types, such as (among others):
The all-access membership: Makes all the content available immediately once a membership is purchased.
The fixed-term solution: This model means that visitors don't have lifetime access to the restricted content but rather for a limited period, e.g., 12 months. After that, the membership must be renewed.
The drip-feed: Based on recurring payment, provides access to new content (drip fed regularly) each month.
The online course: One of the most popular types of membership sites. Courses can be organized in many ways – available as modules or as a whole package up front; they can run according to the fixed schedule or be open to joining at any point in time.
The online community: This format includes platforms, forums, and networking groups, usually built around a specific topic.
The product model: This allows members to download protected products or access content stored behind the paywall, available only after payment is made (for example, videos, images, or conference recordings).
Creating your own membership site – the checklist
Before you dive into choosing plugins, themes, and writing content, think the following through:
Are you planning to add a members-only area on the existing website or create a separate membership-based business with a dedicated site?
Do you want to restrict all content or parts of it?
Will you add free trial periods to the billing models?
What membership levels will be available (for example: individual and group; basic and premium; student and professional, etc.). Which benefits will different levels include?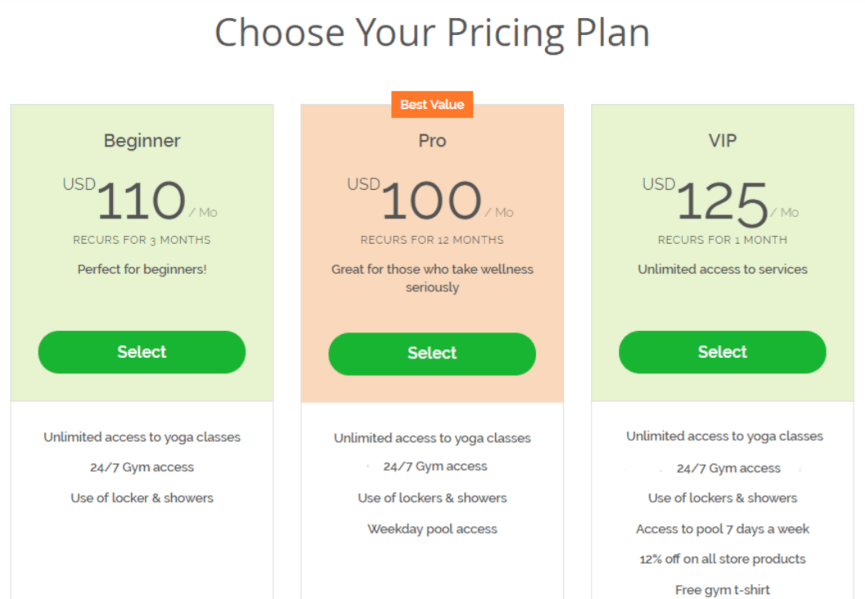 Will there be a single or recurring payment (if you choose the latter, how often will the money be collected)?
Have you answered all the questions?
Take the first step and…
Set up a membership website with WordPress
You will need a platform that can support building your member community, and WordPress is the perfect solution for you. Although it wasn't meant to run this type of site, it can efficiently serve the purpose thanks to the availability of tens of thousands of plugins.
Suppose you're just starting a business and you're very low on budget. In that case, you can even restrict access and lock downloadable files behind the password-protected WordPress pages without using a plugin.
If you, however, look for various functionalities and automatized support in monitoring and organizing paid memberships, browsing the list of plugins can help.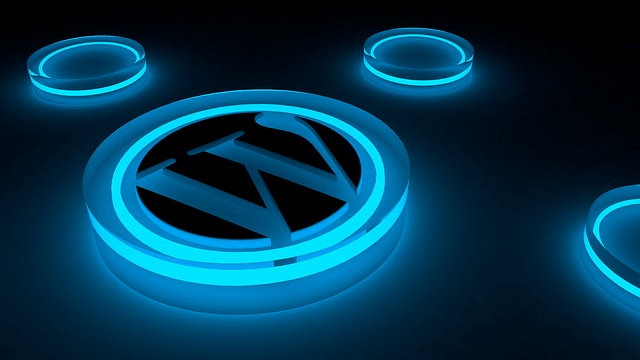 First, though, install the WordPress site. Choose the right WordPress platform – a self-hosted WordPress.org will be more practical than the commercial WordPress.com, as it allows you to customize your website flexibly.
You will need to make several purchases:
Choose the web hosting provider and a hosting package suited to your needs (remember that you will have to serve lots of personalized content to many people with different membership plans);
Decide on and pay for a domain name, and
Pay for the SSL (Secure Sockets Layer) certificate to ensure the security of transactions on your site.
Once it's done, move to the fun part.
Select a membership WordPress theme
A theme dictates the appearance and overall feel of your website.
You will most likely start building a membership site with a specific vision in mind – choosing a suitable theme will help you make the site visually appealing and adapt its design to your needs.
For example, you can focus on industry, topic, or community-specific look. You can also customize pages according to their purpose (e.g., if you decide that your blog, online shop, and membership sites should all have different layouts).
Make sure the theme of your choice doesn't look cheap but don't focus only on beautiful interfaces. It's important for WordPress themes to integrate seamlessly with membership building plugins; they should also be fast, secure, and flexible in terms of add-ons and possible future development.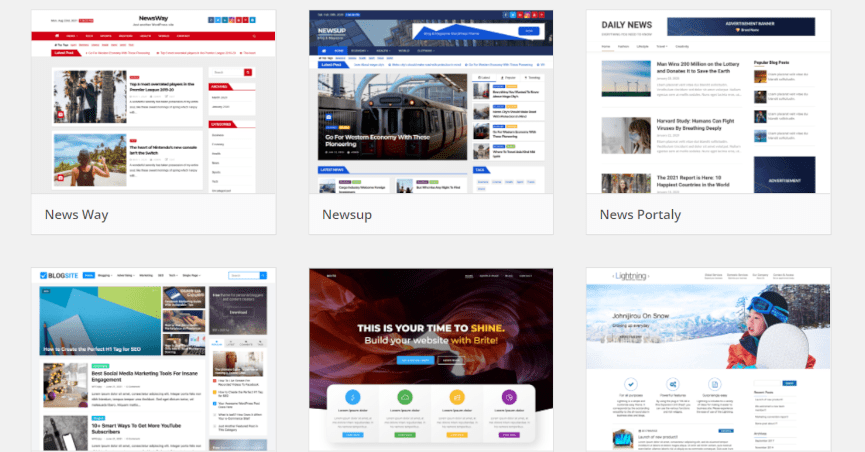 Choose a right WordPress membership plugin
Pick the one that suits your needs. You will probably spend some time on this task because there are so many options!
Depending on the purpose of your membership website, you can browse:
Membership plugins must-haves
No matter which membership plugin attracts your attention, make sure that some basic yet necessary features are included:
contact segmentation (to divide users into members and non-members).
the possibility to restrict content, as well as to
easily create member pages and forms.
You will also be interested in a solution that gives access to performance analytics and third-party integrations (the plugin should integrate with other tools used in your marketing strategy).
There are other features that your plugin must provide if you want to set up a successful WordPress membership site. At the very least, you should be able to:
add a user-friendly sign-up and login form
create unlimited membership levels with different pricing plans, benefits, and features
define access rules that will restrict chosen content to specific membership levels
add a pricing page and payment gateway for credit card and digital wallet solutions (like PayPal, Stripe, or Authorize.net). The gateway should be able to support one-time and recurring payments.
enable profile editing options (password change, payment history viewing, etc.)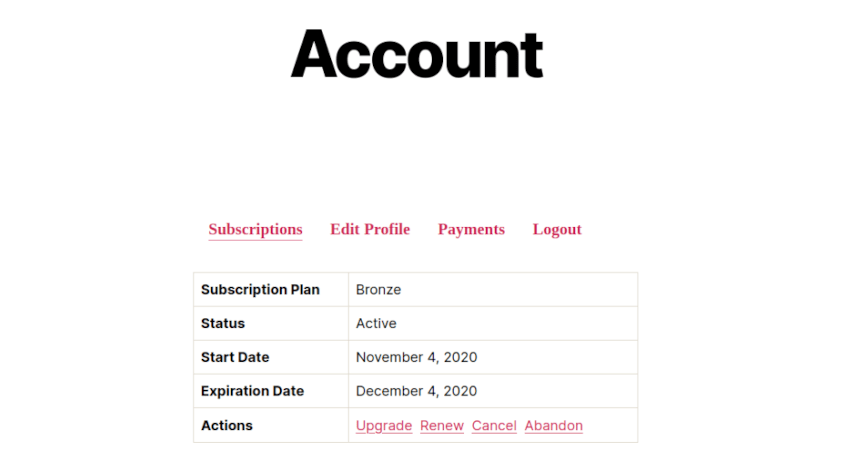 Source: cozmoslabs.com
Membership websites' nice-to-haves
If you're feeling frisky, you can think of extra bonuses for website visitors with paid member subscriptions. Look for community and forum plugins (like bbPress) to boost user engagement and interaction levels.
Set up email services to alert customers about new products, special offers, blog updates, meetings, and conferences. And once you organize events, add user registration capabilities for all those who plan to attend.
Don't forget about tech support for you and your clients. WP Tech Support team can be contacted when in doubt.
An express guide on installing WordPress plugins
Perhaps the joy of choosing the perfect plugin has been clouded by the fear that you won't know how to set it up, but don't worry. It's easy.
If you decide on a free WordPress membership plugin, you can install it via the plugin search directly from the WordPress dashboard. Go to the Plugins » Add New page in the admin area, pick your favorite, click "Install now", followed by "Activate".

You can also manually add third-party plugins. First, download them and save them as a .zip file. Again, navigate to Plugins » Add new, click the "Upload Plugin" button, select the .zip file from the system, install and activate.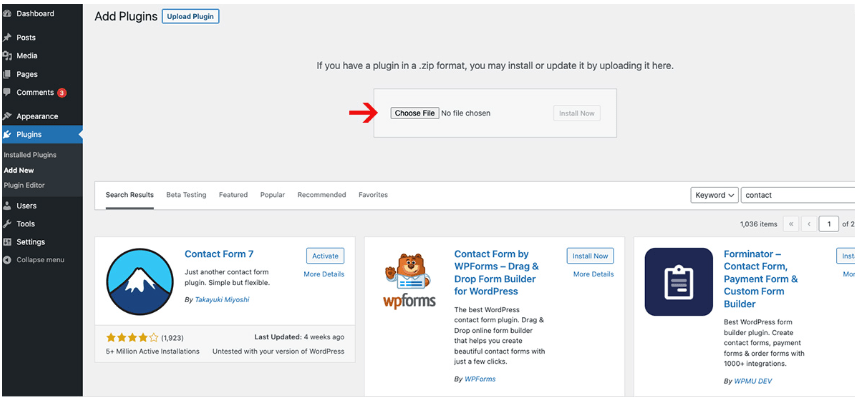 In very rare instances, you may have to manually transfer the files onto the server to install the plugin, but this solution is recommended for developers.
Create a members-only content
You've done all the pleasant bits, now the time has come for the most challenging and time-consuming part – preparing premium content that is valuable enough for customers to pay for it.
What can you do? Almost anything you can think of: provide a selection of courses, run regular life webinars, give access to exclusive downloads, schedule FAQ sessions on the topics of interest, record interviews with experts or write engaging blog posts.
Only you can decide what the paid content on your WordPress membership site will consist of.
Remember, however, to dedicate enough time for preparations, involve the right specialists, and set everything up before publishing the website. Don't risk that newly registered customers will land on an empty page. This could significantly damage your reputation.
Promote, attract, and retain
Make some noise! Let everyone on social media know that you have just built a superb membership website with lots of unique perks. Address all the communication channels your audience could possibly use.
Attract new members and build loyalty in existing ones by regularly providing fresh premium content, benefits, and features. Consider dripping content over time, instead of making it all available at the registration, install automatic recurring member subscriptions and customize email templates to improve communication with users.
Track the performance of your WordPress site
Your membership site is content-heavy and, thus, potentially vulnerable when it comes to issues like loading speed. You should constantly monitor the site's performance to ensure low abandonment and high conversion rates. Some membership plugins will already include the analytics module; or you can try the ones dedicated to performance monitoring.
As you can see, it's easy to build a membership website with a versatile and flexible platform, such as WordPress.
Want to dig in deeper and learn about what WordPress has to offer? Contact our team!
What can we do for you?
Talk to us about your project and let's start building it together!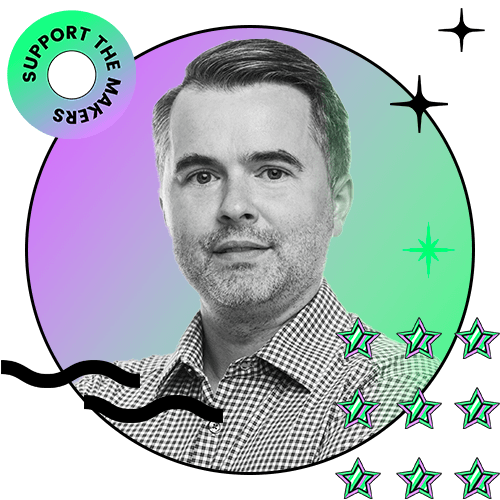 Maciej Kopczyński
Managing Partner, Develtio