Back to blog
Creating an online shop – what is most important?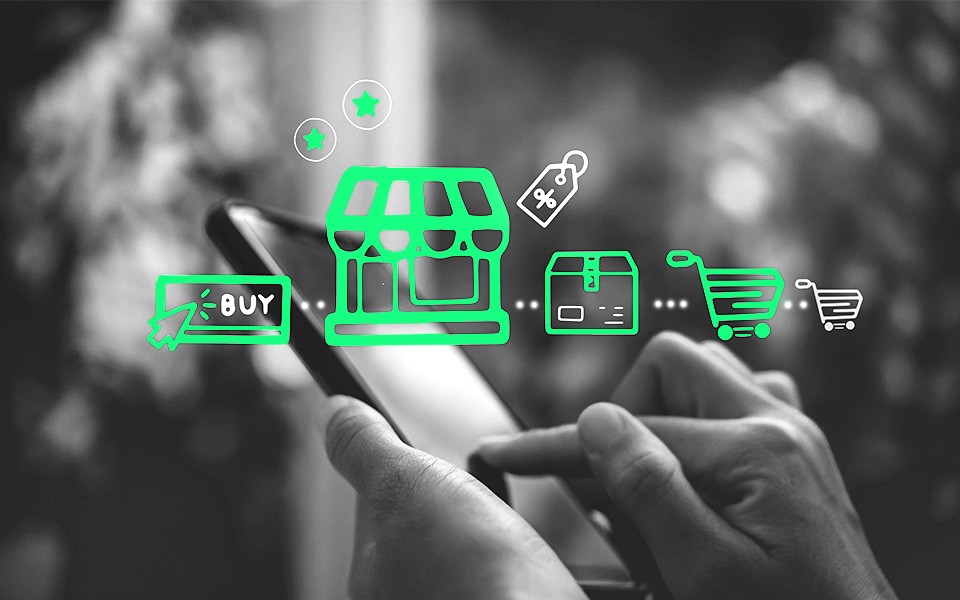 The E-commerce market across the world, Poland included, constantly thrives, and there are no visible signs of it slowing down in years to come. Given the situation, creating a shop online is no longer an option, but a necessity. Have you launched your online marketplace, but it does not keep up with the competition? Or maybe you just have started thinking about selling your products on the Internet? Find out how to create an online shop that sells.
In this article you will learn:
What are the most important steps for creating an online marketplace?
Is running an Internet store worth it?
What do the e-clients pay attention to the most when shopping?
Creating an online shop – is it worth it?
Currently, ca. 150k Polish businesses sell their products or services on the Internet. Those numbers will surely rise in the following years. Mainly because the COVID-19 pandemic has changed people's buying habits of people around the globe – in Poland as well. A considerable number of sales have moved over to the Internet. According to PwC, the e-commerce market rises by 12% a year and will be worth 162 billion zlotys by 2026. In 2021 as much as 77% of Polish Internet users have shopped online at least once. A survey by Gemius also shows that due to the pandemic:
30% of users buy more products on the Internet,
33% shop online more often,
13% of clients consider the Internet their primary place to browse for products.
So, is launching an online store worth it? If you want to keep up with the ever-changing market -then definitely yes. Having your own e-commerce website brings several advantages over stationary marketplaces, e.g.:
ability to reach a much wider clientele,
availability for the users no matter time or place,
lower costs of running a business (no expenses incurred on running a physical shop),
convenient e-store operation.
Does having to keep a large storage space stop you from launching your e-commerce shop? Consider dropshipping. In this business model, you offer products that you do not physically possess. You hold an agreement with a wholesaler who is responsible for servicing and shipping out the orders.
Creating an online shop – the most important points.
The sheer fact of having an online store will not warrant your success. If you care about the profits, you need to look after a few fundamental issues related to e.g., SEO, design, and site functionality. The checklist below will make the process of building an online shop much easier for you.
1. Website's architecture
Your e-commerce shop should never miss any of the following elements:
Home Page
It is the storefront of your business and your e-shop. The well-designed home page should contain information on what your company does and what products and services are provided. Consider placing links to product and category sub-pages in a visible place, as well as the menu and site search window.
Product category sub-pages
Proper positioning of product category sub-pages is extremely important. A well-thought product category page should contain filtering options, product availability data, a quick preview feature, and information on current bestsellers.
Product pages
Product pages should contain, among other things: USP, unique product description, clearly visible name and price, information on the payment method, product opinions (and an option to write your own), additional purchase benefits (discounts, free delivery, etc.). Unsurprisingly customers online focus on visual appeal, that is why including high-quality images representing products is a must. Please note, though, that the high-quality image is not equivalent to a massive .jpg file size. It is actually the opposite – heavy image files will slow your website down and drive your customers away.
Static pages
About Us – this is the right place to tell the story of the brand and share your business values. Many customers like to learn more about the Company before they make a purchase.
FAQ – a very useful sub-page where clients can find answers to the most asked questions, e.g. "What are the delivery options". FAQ saves time for you and the customers – there is no need to answer individual queries by e-mail.
Contact Us – put your contact details here, information on entry to the relevant register (CEIDG or KRS), phone number, and e-mail address.
Payment and delivery – many clients prefer to check available delivery and payment options before shopping. Consider offering a free delivery for purchases above a certain amount.
Returns and complaints – in 2019 over a third of e-consumers wanted to return purchased products. Clients often check return conditions before a transaction, so make sure this sub-page covers all relevant topics.
Store policy – every e-shop must comply with a range of legal information obligations. You need to include these in your store policy.
2. Availability on mobile devices
Over two-thirds of e-consumers use mobile devices. Gen-Z becomes a true "mobile-only" – 92% of clients from the youngest age bracket use their smartphones for online shopping. That is why even the most brilliantly designed online store will not succeed if its page is not responsive and a dedicated mobile version or mobile app is missing. Lack of mobile-friendly adjustments is one of the problems most frequently listed by the clients. E-customers also complain about cumbersome mobile versions of purchase forms and problematic payment methods.
To sum it up – when building your online store look after:
the mobile version of the website or dedicated mobile app
website responsiveness
convenient payment methods for mobile users
adapting certain elements like purchase forms for mobile devices.
You can also consider using Progressive Web App (PWA) solution. This is a new generation of web apps. PWA is launched as a regular website, but to the users, it looks like a native mobile app.
3. Creating an online shop – payment method
Where do the abandoned shopping baskets come from? One of the most common causes is the lack of the client's preferred payment method available in the store. It is the equivalent of a physical shop accepting cash-only payments even though the client wants to use the card. There is a good chance the client would just leave as they do not have any cash on them. So, if you want your users to complete their shopping, make sure to provide a few different payment methods. The most popular payment option in Poland (as indicated by 70% of the respondents) remains an instant bank transfer via a dedicated payment service, e.g., Przelewy24 (preferred by 70% of customers). Other popular payment methods are:
Regular bank transfer
Payment on delivery
Credit Card payment (eCard)
PayU
PayPal
DotPay
BLIK
If you target younger consumers, you may also consider QR code payments and the option to "buy now, pay later". It is strongly trending now, particularly amongst Millennials and Gen-Z.
4. Analytics configuration
Building an online shop is a multifaceted process, and analytics is one of the most crucial elements, that must not be overlooked. If you are an e-commerce platform user, you probably have access to the analytics tools. Free tools, like Google Analytics, are also worth using. This is an extremely valuable repository of knowledge about the habits of e-customers. With GA you can, for example, find out:
who and when visited your website,
how long are the visits,
where did the visitors come from,
what are the visitors searching for,
what is the conversion rate in an online shop.
The data provided by Google Analytics will give you a better understanding of users and help you adjust the store's features to clients' needs. You will also learn about effective marketing activities and the ones that can be dropped. To ensure precise monitoring of sales with Google Analytics, you need to install an e-commerce module. It will allow you to keep an eye on:
conversion ratio and average order value
customer journey maps' efficiency
transactional journey maps' effectiveness
product's and product list's efficiency
5. UX design
Within the e-commerce context, User Experience is, to put it plainly, a general set of impressions the clients have when engaging with a given e-store. These impressions may apply to:
the intuitiveness of the website's navigation
clarity of categories' structure
general feeling and ease of use of the entire purchase process
website's design: color scheme, graphical elements
text's readability, adequate font size
website's responsiveness
The most important purpose of UX activities is to make the experience of using the website and completing the purchase as easy as possible. It is of the highest importance – as much as 88% of the clients with a history of bad user experience claim they never intend to go back to the given e-shop. Furthermore, as much as 70% of failed online businesses have collapsed because of flawed usability!
6. Creating an online shop and the SEO
Globally, 40% of users employ search engines to look for products. And when it comes to search engines, Google is the undisputed leader of the pack, with 85% of the market share. And that is why it is crucial to ensure efficient SEO. Thanks to the higher ranks in search results, more clients will visit your online shop. Just remember, SEO activities are a marathon, not a sprint. Do not expect immediate effects, focus on regular actions, and you will see the results eventually. What to focus on the most?
Unique content
Bullet points for listing important matters (e.g., product features)
Friendly URLs
a product description that can be easily shared on social media
product reviews available on the product page
internal linking on the product page
product images contain ALT attribute
no duplicated content
How to create an online shop?
Now you know what issues need to be addressed when building from scratch or developing your online store. It is time to act. You have got two options: you can either create your e-shop by yourself or hand the task to professionals. The first solution has a few benefits:
the cost is very low
a lot of free site-builder tools are available online
plenty of complimentary guides and tutorials
complete solutions (paid and unpaid): templates, plugins, etc.
full control over the website's content.
Creating an online shop on your own comes also with serious shortcomings:
No technical support is available when things go wrong
Limited customization options
No access to professional know-how
launching the online shop takes a lot of time and effort
Do you need to have an Internet store with a high conversion ratio? Do you care for a professionally designed online shop that caters to the needs of your business? Do you appreciate technical support that is always within your reach? Drop us a line, and we will create for you a modern online shop, that really sells.
What can we do for you?
Talk to us about your project and let's start building it together!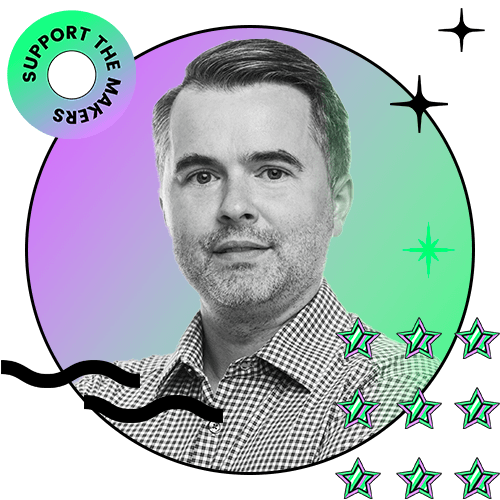 Maciej Kopczyński
Managing Partner, Develtio